Probably the easiest craft for kids to do and enjoy is hand-painting or basically anything to do with your hands (and make a mess with). And for parents, one way to keep a record of your child's childhood and growth spurt is by creating a remembrance of their hand and footprints! With that said, here are 15 cute hand and footprint crafts your kids will enjoy!
15. Handprint Lorax Craft with Microwave Salt Dough
This Handprint Lorax Craft with Microwave Salt Dough is the perfect activity to celebrate the birthday of Dr. Seuss!
Check it here.
14. Halloween Footprint Craft: A Ghostly Keepsake for Kids!
Since I gave birth to my son last year, this desire for personalized keepsakes has been in overdrive, and I decided to create a little Halloween decoration that incorporates his cute little one-year-old footprints….and I am just in love with the ghostly little footprint Halloween craft we threw together!
Check it here.
13. Handprint Butterfly Craft
This Cardboard Roll Handprint Butterfly Craft is super colorful, super sweet, a wonderful keepsake made with little hands, and such a lovely craft to welcome spring!
Check it here.
12. Handprint Held Ice Cream Cone Craft
This Handprint Held Ice Cream Cone Craft is a sweet treat that's sure to beat the summer heat! Simply trace and cut out the little one's handprint, print our Free Printable Ice Cream Cone Template, and decorate with the sprinkles of your choice!
Check it here.
11.
Get kids reading with these DIY bookmarks. Easy and fun to make and on top of it all – useful for the kiddos!
Check it here.
10. Thanksgiving Hand Turkey Craft
Get the kids involved in the Thanksgiving decorating, helping them make this Thanksgiving hand turkey craft.
Check it here.
9. Sun Paper Plate Craft With Handprints
These FREE summer crafts are great for all ages, and let you make a sun paper plate craft with handprints. They do not involve very many materials. All you need is a paper plate, paint, construction paper and your hands.
Check it here.
8. Footprint Ghost Craft for Kids
Create some fun and spooky ghosts with this footprint ghost craft for kids. Ghosts are a staple of Halloween, haunting and scaring throughout the night.
Check it here.
7
.

Cute Handprint Pineapple Craft

This is a simple yet cute craft that your preschooler can help make. I hope you enjoy helping your child with making these easy pineapple crafts for toddlers. There are minimal supplies needed and it only has a few steps! Perfect for those little minds that get distracted easily.
Check it here.
6. Holly & Mistletoes!
I made these DIY holly and mistletoe decorations when JJ was a two and a half year old toddler and Bee was a wee little two month old newborn baby.
Check it here.
5. Rudolph Baby Footprint Christmas Cards
Looking for a baby keepsake or a baby-made Christmas card idea? How about this adorable baby footprint Rudolph the red-nosed reindeer???
Check it here.
4. Handprint Butterfly Kids Craft
My 3-year-old has been loving butterflies lately. We read the Very Hungry Caterpillar and since then we have looked for butterflies outside and read several other books about butterflies. Since we have been talking a lot about butterflies I decided it would be fun to do a simple butterfly craft.
Check it here.
3. Handprint Lion Toddler Craft
It's hot y'all. Time to get crafty INSIDE am I right? Here's a fun handprint craft that's easy to make and you probably won't even have to buy anything!
Check it here.
2. Handprint Art Space Rocket Craft
If you're looking for a fun handprint canvas idea then look no further. We have this super fun rocket craft activity for preschool or kindergarten kids and it's one easy preschool art idea the children will love!
Check it here.
1. Preschool Fire Truck Craft Handprint Art
When I was a child I loved to see Fire Engines and the bright Red Fire Truck that often visited school or a country fair. I enjoyed climbing onto the Fire Truck and looking around. I recall dressing up as a fireman when the Fire Brigade visited my primary school and testing out the fire hose with the assistance of the fire fighters.
Check it here.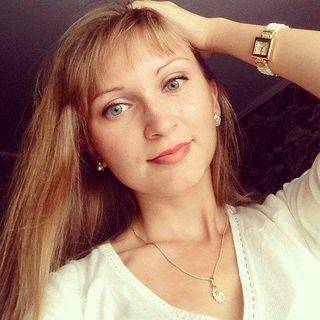 I share healthy recipes, clean eating ideas, and meal plans for weight loss, as well as give you the best tips on wellness, pregnancy, and parenting advice.