Searching for some easy Christmas activities for toddlers? Here is a great collection of Christmas art projects and crafts for kids. See also Creative Christmas Activities for Families with Kids.
15. Gingerbread Christmas Slime
A gingerbread slime recipe for Christmas sensory play! This easy borax-free slime is a perfect kids activity for home or preschool.
Check it here.
14. Stuffing Stockings Fine Motor Activity
Stuffing stockings this year? I just love to fill my kids' stockings with all kinds of small gifts, just because I know how much joy it brings them when they find it filled on Christmas morning!
Check it here.
13. Easy Christmas Wreath
Because we have so many things we want to do wirh the Christmas theme, we like doing easy decorations like this wreath. Another reason is that with a 3 year old, you can do just that much at a time, because her attention span that is so short. (we're working on that!)
Check it here.
12. Christmas Ornament that Toddlers Can Help Make
My kids are always making things, which I love, so they love to help make presents along with me. They had so much fun painting this Christmas banner with me, I decided to extend the concept and have them test an ornament that kids can make.
Check it here.
11. Reindeer Ornament Craft for Kids
I need to admit something. I've completely slacked on doing all those easy crafts with my kids.
Check it here.
10. Christmas Cookies to Make With Kids
Easy to make Christmas Cookies to make with kids! This classic sugar cookies recipe only has 6 ingredients. I loved baking them with my 1 year old daughter!
Check it here.
9. DIY Holiday Gift Wrap – Cookie Cutter Prints
Do you have little ones around that love to paint? This is definitely the project for you! We had tried cookie cutter painting back in the summer. It is a super fun and easy craft to do with kids of all ages. It was the perfect activity to keep my daughter busy this week while also creating this super cute DIY Holiday Gift Wrap with Cookie Cutter Prints!
Check it here.
8. 3 Simple Toddler Learning Games To Try With Your Felt Toddler Christmas Tree
Want to make your own toddler Christmas tree? It's easier than you think. Plus try three hands-on toddler learning games you can play with your child all winter long!
Check it here.
7. How to Craft A Holy Family Nativity Set
It was a pleasant afternoon when I decided to clean my mom's mini collection of Holy Family Nativity figurines. She has a few sets sitting around the house that we usually display during Christmas time.
Check it here.
6. Paper Ornament Craft for Preschoolers
You already know how much we enjoy making paper plate wreaths! Have you ever wondered what happens to the middle of the plate? Earlier this week we made our Paper Plate Christmas Wreaths.
Check it here.
5. 20+ DIY Christmas Popsicle Ornament Crafts For Kids
It is finally here! Christmas time! One of my favorite holiday traditions is to sit down as a family for an annual ornament making party.
Check it here.
4. Quick & Easy A is for Angel Door Hanger Christmas Bible Story Art for Little Kids
If you're looking for quick & easy, kid-friendly Christmas decorations and/or ideas for preschool bible lessons, then you're definitely going to want to check out this A is for Angel Door Hanger!
Check it here.
3. Candy House Sugar Cookie Cake (Gingerbread House Alternative)
A Candy House Sugar Cookie Cake makes a fun, festive, stress free and edible alternative to a gingerbread house! Kids can decorate their Candy House on a sugar cookie cake and eat it, too!
Check it here.
2. Christmas Tree Print Making for Kids
We are getting into the Christmas with toddlers BIG TIME over here. My kids are all about Christmas, all the time. From the Elf on the Shelf to writing (and rewriting. And rewriting) letters to Santa, they've got the holidays on the brain in a big way.
Check it here.
1. Low-Prep, High Fun-Holiday Playdough Activities for Toddlers
We've got this weird, love-hate relationship with playdough. The thing is that our kids love it, but the mamas? Well, we kind of hate it. But since there's a ton of developmental benefits to playing with playdough (sensory experience, fine motor skill practice, hand strength, creativity, imaginative play)? The tie is gonna have to go to the kids on this one.
Check it here.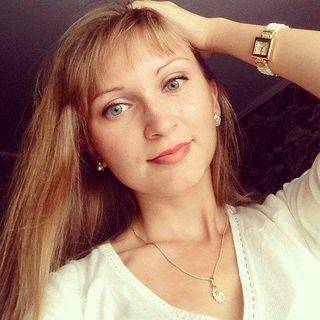 I share healthy recipes, clean eating ideas, and meal plans for weight loss, as well as give you the best tips on wellness, pregnancy, and parenting advice.