Summer and springtime are the perfect seasons to start making some flower crafts and decor. Aside from decor, any flower-related crafts are ideal for presents and seasonal cards (Valentine's Day, Mother's Day, and more). The best part is that these crafts are simple enough for your children to do. So, whether you're trapped at home with your kids or there's a special event approaching, here are 15 lovely flower crafts for your toddlers to create!
15. Flower Pencil Toppers
Kids love to make this flower pencil toppers felt craft. It is fabulous for practicing fine motor skills, and felt is so affordable!
Check it here.
14. Bing Bong Costume Flower Pin
I'm on an Inside Out roll after creating homemade Anger and Fear costumes. The boys next request is for Bing Bong. Riley's imaginary friend, Bing Bong is definitely my favorite character from the movie.
Check it here.
13. Tissue Paper Stained Glass Flower Craft
Tissue paper stained glass is a fantastic craft activity for kids and even adults of all ages! Hang your creations up in a window as a bright and colorful decoration!
Check it here.
12. Memorial Day Paper Poppy Craft
With Memorial Day weekend signifying the unofficial start of summer for many, the true meaning of the holiday often gets overlooked.
Check it here.
11. Ink Chromatography Easter Decorations for Kids
My kids just adore making decorations for the holidays. And I just love the pride that shows in my children's face when I hang their art on the wall.
Check it here.
10. DIY Cardboard Construction Paper Flower Pots
Make these DIY Cardboard Construction Paper Flower Pots with your kids using things you most likely have at home. The best part: this adorable kids craft doubles as the perfect Mother's Day gift!
Check it here.
9. Toilet Paper Roll Flower Stamping Kids Craft
Make adorable stamp flower works of art using recycled materials like toilet paper rolls, paper towel rolls, and plastic bottle caps. This toilet paper flower stamping craft is fun for kids of all ages and the end result makes a perfect gift!
Check it here.
8. Preschool Painting with Flowers
Preschool painting doesn't have to get boring! Try it with a twist and replace those paintbrushes with flowers.
Check it here.
7. Colour Changing Flowers Experiment
Color changing flowers science experiment for kids – fun nature science project for Mother's Day, Spring (or any time of year)!
Check it here.
6. Borax Crystal Flowers
How to make beautiful Borax crystal flowers – fun science project for spring (or any time of year)!
Check it here.
5. Cheese Flowers ~ a Healthy Snack that Kids Can Help Make!
My northern hemisphere friends may be knee deep in 'fall' leaves right now, but in Australia, it's the middle of spring. Flowers are blooming everywhere, including on our snack plates!
Check it here.
4. Australian Wattle Craft for Kids
Golden wattle craft for kids: hands on way for kids to learn about our beautiful Australian national flower.
Check it here.
3. Easy Spring Flower Popsicle Stick Craft For Kids
Turn craft sticks into a bright and colorful Flower Popsicle Stick Craft kids will enjoy making both spring and summer or maybe even for Mother's Day!
Check it here.
2. How To Make Nature Paint Brushes For Kids
Collect grass, leaves, stems, and flowers and make your own nature paintbrushes with your kids this summer and explore the different patterns and textures each of the paintbrushes can create.
Check it here.
1. Giant Tissue Paper Flowers – Easy Paper Craft DIY
We're back with another easy and quick paper craft tutorial! In this DIY, I show how to make giant tissue paper flowers! The flowers look best if you use two contrasting colours for the centre and the petals. See more DIY Creative Paper Crafts for Kids.
Check it here.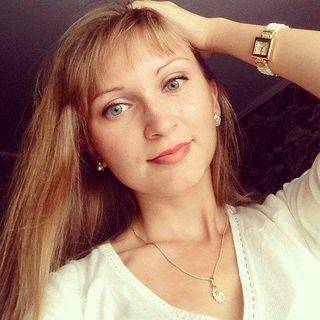 I share healthy recipes, clean eating ideas, and meal plans for weight loss, as well as give you the best tips on wellness, pregnancy, and parenting advice.