It's time to have some fun and colorful activities with your kids now that the sun is shining! And no, you don't need to spend a lot of money to make something spectacular. In fact, you may be able to discover certain items right in your own house. Yes, I'm referring to papers – newspaper, paper towel, paper scraps, and more! With that in mind, I've compiled a list of 15 easy and fun spring paper crafts for kids to do.
15. Easter Craft for Kids: Bunny Pencil Holder
When the kiddos want to craft, sometimes it's hard to think of something creative. Our newest DIY project is an easy Easter craft for kids. This bunny pencil holder is kid-friendly, adorable, and perfect for upcoming Easter celebrations.
Check it here.
14. Summer Paper Weaving Craft For Kids
With the long days just around the corner, it is time to stock the house with supplies and search for ideas to keep kids entertained for the school vacation.
Check it here.
13. Easy Mothers Day Crafts – Drink Carrier Flowers
If you love to repurpose items and create something new and beautiful, this Drink Carrier craft is perfect for you! These flowers are a DIY Mothers Day craft that will leave mom speechless! See more Mothers Day Crafts for Kids.
Check it here.
12. Swirling Twirling Ladybugs
Now that spring is here and the weather is warming up, you and your kids will love these adorable twirling ladybugs! They swirl and twirl and look so cute, all you need is a little breeze. Similar to my Twirling Bees and these adorable Twirling Lovebugs, your children will love watching them twist and turn, or to simply have them hang from the ceiling in their bedroom.
Check it here.
11. Pom Pom Daisy Notice Board Magnets
I love daisies, they are such cheery and resilient little flowers. We cut all their heads off when we mow the lawn and the next day up they pop again! It's really easy to make little paper and pom pom daisies into fridge or notice board magnets or push pins.
Check it here.
10. Ladybug Bookmarks
Today we have an adorable ladybug bookmark craft! These ladybugs are so stinkin cute and make excellent corner bookmarks, especially for some summer reading.
Check it here.
9. Easy Paper Flower Wreath Tutorial | With FREE Printable template
It's springtime! All the flowers in the yard are blooming and the kids are all excited about the beautiful bright blooms.
Check it here.
8. How to Upcycle Plastic Easter Eggs with Vintage Book Pages
Learn how to upcycle plastic Easter eggs with vintage pages. This simple Easter craft will allow you to create Spring decor that fits right into your farmhouse style. Be sure to check out the cute farmhouse style Easter centerpiece that the end too!
Check it here.
7. Free Ocean-Themed Coloring Page Printable
Hi friends! We're over at the Resin Crafts Blog today sharing a fun little project using resin to make your own beach-themed paper embellishments. You could use any photo or coloring page you'd like.
Check it here.
6. Handprint Butterfly Craft For Kids
Using your child's handprint turns a regular craft into a cherished possession for years to come. No mom wants to forget how little their child's hands once were! See more Beautiful and Creative Butterfly Crafts.
Check it here.
5. DIY Paper Plate Watermelon Fans Craft – Such A Cute Summer Activity!
Cool off with these hand painted DIY paper plate watermelon fans! If you're looking for a fun summer activity, this watermelon hand fan craft is the perfect one!
Check it here.
4. Slinky Fish Craft
Slinky Fish Craft – All you need is construction paper, scissors and glue stick for this fun and colorful kids craft! The slinky "cut" makes the fish flexible, almost like it's swimming!
Check it here.
3. DIY Fairy House Craft – Fairy Party Favor Boxes
Hello, crafty parents! I'm back again with another craft tutorial and a free template to share with all of you. My oldest daughter has requested a fairy party this year, so I'm busy preparing everything to make her day magical.
Check it here.
2. Popsicle Stick Tent Craft
This adorable Popsicle Stick Tent Craft is the perfect camping theme craft for kids. Whether your family is going on a camping trip or just camping in the backyard, these popsicle stick tents are the ideal activity to keep kids busy.
Check it here.
1. Easy & Fun Handprint Crab Craft For Kids
If you haven't seen all the newest handprint crafts we've come up with, you'll have to check them out and save them for later!
Check it here.
See more DIY Creative Paper Crafts for Kids!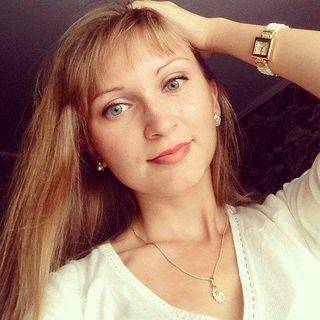 I share healthy recipes, clean eating ideas, and meal plans for weight loss, as well as give you the best tips on wellness, pregnancy, and parenting advice.