Do you have a bunch of paper just lying around the house? This could be newspaper, pieces of paper from your kids' notebooks, torn book pages, cardboard, and more. And instead of just throwing these away, why not recycle them into something new and useful? What's better is that your kids can do this themselves so they can know and practice the importance of recycling!
With that said, I have here 15 creative paper crafts for kids to enjoy!
15. DIY Tissue Paper Flowers
Do you remember making these fun Tissue Paper flowers in grade school? I know we made them all the time! Now I am making them with my own kids!
Check it here.
14. Popsicle Stick Tent Craft
This adorable Popsicle Stick Tent Craft is the perfect camping theme craft for kids. Whether your family is going on a camping trip or just camping in the backyard, these popsicle stick tents are the ideal activity to keep kids busy.
Check it here.
13. Goose the Cat DIY Paper Bag Puppet (Complete With Flerken Tentacles)
Goose the Cat is one of the standouts from Captain Marvel! How can you not love her? Not only is she super adorable – she has a bit of a secret. I am going to show you how to make a DIY Goose the Cat Puppet out of a paper bag and some construction paper. We are even going to put a Flerken touch on her!
Check it here.
12. Meet Your New Best Dino Friends From Disney's Gigantosaurus With This Fun Craft!
My youngest daughter really loves the Gigantosaurus too, who isn't as mean as you might expect. In order to celebrate this new show, I am sharing with you this craft that is super easy to make, and kids are sure to have unlimited fun with!
Check it here.
11. Clifford The Big Red Dog Party Ideas: Cupcake Recipe & Table Decoration Craft
Clifford The Big Red Dog is getting re-imagined, and I for one cannot wait! My girls love Clifford, and so to celebrate we decided to come up with a Clifford The Big Red Dog cupcake recipe! See also Dog-Themed Crafts For Kids.
Check it here.
10. Paper Lantern Crafts
These easy paper crafts use very few materials and can be made in a variety of colors, sizes and paper types.
Check it here.
9. Handprint Unicorn Craft For Kids
Chances are if you have girls, they are in love with unicorns. There's really nothing more sparkly, colorful and magical as unicorns, right?!
Check it here.
8. Cute Monkey Craft For Kids (With Free Printable Template)
We've made lots of easy kids crafts over the last few years, like this pom pom sheep craft, this fluffy chick craft, this handprint bunny craft, this paper plate pig craft or this walrus arctic animal craft, just to name a few.
Check it here.
7. Quilled Seahorse Craft with Free Printable Template
We've got a fun under the sea themed craft today. We are quilling seahorses! These cute little guys are adorable and so much fun to make. We've been wanting to experiment with quilling sea creatures for a while now. And this seahorse craft fits the bill!
Check it here.
6. Super Cute DIY Native American Headband Craft for Kids
Today we have a super adorable Native American headband craft for kids. This feathered headband is made from paper feathers and is a great craft for the kids.
Check it here.
5. Ladybug Bookmarks
Today we have an adorable ladybug bookmark craft! These ladybugs are so stinkin cute and make excellent corner bookmarks, especially for some summer reading.
Check it here.
4. Easy Paper Flower Wreath Tutorial | With FREE Printable template
Today we have an easy paper flower wreath tutorial that will show you just how easy it is to make a beautiful flower wreath to display in celebration of the changing season.
Check it here.
3. How to Make Shadow Puppets with Moving Parts
Learn how to make shadow puppets with moving parts and have playful shadow puppet duels with these articulated knight puppets!
Check it here.
2. Pirate Dress-Up Paper Dolls: Free Printable Craft
It's really a bit of a mystery how pirates, as rugged and violent bunch as they are, gained so much popularity! My guess is, they offer an escape to all the people who dream of sails and sea adventures, but cannot really abide by the strict rules and hierarchy of the navy.
Check it here.
1. Upcycled Craft: Make Holiday Paper
Making paper is a useful green craft that can be done with minimal materials and recycled paper. It's a simple step in the paper making process to add special items to produce custom made holiday paper. Use these six simple steps at any time of year to make your own holiday paper! See more Upcycled And Recycled Crafts.
Check it here.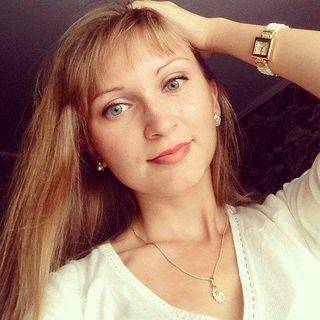 I share healthy recipes, clean eating ideas, and meal plans for weight loss, as well as give you the best tips on wellness, pregnancy, and parenting advice.