How can I make my toddler have fun at Christmas?
Probably the most important set of people who you need to entertain during this day is your children. Why? Because you need to make them feel the essence of Christmas while they are still young. In this way, they will always bring with them the fact that Christmas is a special day. With that said, here are some activities you can bond over with your children during the Christmas holiday:
Christmas baking

. Lure your children in by saying the word "Christmas cookies!". Give them the freedom to decorate their cookies how they want!

Christmas wreath making

. No, you do not need to buy a fancy and expensive wreath for Christmas. Instead, you can take a walk in your backyard and let your children look for some nice leaves or branches, and teach them how to make their own Christmas wreath!

DIY Christmas decorations

. A good Christmas tree should reflect your family. With this, give your children the freedom to decorate their tree how they want it (with a little guidance from your of course).

Build a snowman

. If you are one of the lucky ones who gets snow during Christmas, then what are you waiting for? Go out and build a bunch of snowman with your kids!

Decorate a gingerbread house

. This is a perfect activity for both kids and adults alike because it will test your creativity! You can make it into a contest and whoever decorates their gingerbread house the prettiest gets to win a prize!

Outdoor activities.

There are a lot of possibilities just by going into your backyard. You can gather some leaves and sticks and make a Christmas wreath, build a snowman, make your own Christmas sleigh, and more!
Christmas crafts for toddlers
Once Thanksgiving is over, people are then usually on the hunt for Christmas decor and gift ideas. Others are already planning their Christmas activities and traditions. And if you have your own family and a mother of the house, you may be pressured with all of the mentioned things above. But do not worry because first of all, you do not need to go out and join the Christmas rush just to buy some things your kids can play with this holiday.. You can make your own Christmas crafts by hand which makes everything even more special! And no, it will not cost you a lot. You can easily make your Christmas crafts just with the things you have at home (or outside your home)! Here are some good Christmas crafts you and your child can do:
Christmas wreath

Snow mason jar

Snowman decor from popsicle sticks, cotton, socks, etc.

(Jingle) Bell ornaments

Christmas tree ornaments

And more!
Creative Christmas activities for families with kids
Making Christmas fun for our kids can be quite challenging, but you should not be scared because it is not as hard as it seems! Just present them with fun activities that will make your whole family join in and bond during this holiday! With that said, here are 15 creative Christmas activities for families with kids.
15. Easy DIY Christmas Gift: Eucalyptus Bath Salts
Happy holidays, homeschooling mamas! If you're looking for a fun, DIY Christmas (or Hanukkah) gift that your kids can help create, you've come to the right place!
Check it here.
14. 7 Christmas Sensory and Fine Motor Activities for Toddlers and Preschoolers
I wanted to share some awesome activities that are perfect for toddlers and preschoolers. If you read one of my most recent posts, This Is Why We Are Saying Adíos to Toys and Hello to Loose Parts: A Loose Parts Introduction, you know why we are no longer buying toys for Lennox, but instead we are implementing the theory of the loose part in our home. See also DIY Educational Sensory Toys For Kids.
Check it here.
13. Free Printable Santa Coloring Page
Get this free printable Santa coloring page to create your own Christmas masterpiece. It's a great free Christmas activity for celebrating the season.
Check it here.
12. Jesse Trees- What Is It And How To Get Started
The Jesse Tree is a beautiful Advent tradition that many Christians use to prepare for the coming of Christ at Christmas. It's a kind of special Advent countdown calendar that is focused on the true meaning of the season, and it is a great way to teach children about the plan of redemption from creation through salvation, tying the Old Testament to the New Testament!
Check it here.
11. Free Printable Christmas Activity Sheets
Christmas is such a special time of the year for little ones, but can be heavy on our wallets. Here's a fun free printable Christmas activity set for toddlers and preschoolers to keep them busy and happy as you get ready for the holiday!
Check it here.
10. Easy Beach Christmas Ornaments To Make
Bring the beach home for the holidays! Here are three quick and easy beachy Christmas ornaments to make with seashells.
Check it here.
9. Adorable Toddler Christmas Tree Craft for Kids
If your little one is in love with Christmas, they're going to have a blast with this adorable toddler Christmas tree craft craft for kids. It's a simple Christmas craft that also makes a great activity for little hands.
Check it here.
8. Colorful Wooden Peg Arctic Animals
Each with their own colorful personalities, these adorable painted wooden peg arctic animals will keep you little ones entertained through the winter!
Check it here.
7. Cotton Ball Snowman Craft [Free Snowman Printable]
Cotton ball crafts are so easy for the little hands. It gives your preschoolers a chance to play with glue and perhaps even get some practice in with scissors. Plus they always turn out super adorable!
Check it here.
6. Easy Jesus Christmas Craft- Make A Sock Baby Jesus With No Sewing!!!
I know that this sock baby really looks like it has been sewn, but trust me, this is SO easy to make- it's just cleverly put together and I'm going to show you how.
Check it here.
5. Easy Christmas Craft Kids Will Love: Paper Plate Christmas Tree
Have you already started making holiday crafts? We love crafting around the holidays and it is one of family Christmas traditions. There are so many fun Christmas crafts that you can make and gift to friends and family.
Check it here.
4. 15 Free Christmas Dot Marker Printables (no-prep activity for kids)
These free printable Christmas dot marker pages are fun for kids and help your toddler or preschooler develop their hand-eye coordination, grip strength, and fine motor skills. Oh, they'll also keep your kiddos busy while you're wrapping presents!
Check it here.
3. Christmas Counting Worksheet: Santa Math Fun!
My kids loved the ghost counting activity we did at Halloween. So, of course, I knew we had to try it again with a Christmas theme! Oh yes, we are talking about Christmas counting worksheets.
Check it here.
2. How to Play a Game with Christmas Bows
This affordable Christmas game is such fun it can be played with children or adults!
Check it here.
1. Recycled Christmas Tree Craft For Kids
When we think of Christmas we think of tons of different ideas, but one thing that really stands out are Christmas trees!
Check it here.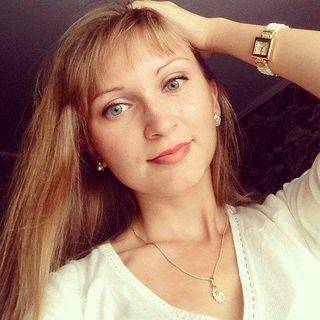 I share healthy recipes, clean eating ideas, and meal plans for weight loss, as well as give you the best tips on wellness, pregnancy, and parenting advice.