Whether it be for breakfast, lunch, or dinner, ground beef meals will keep everyone at the dining table fully satisfied. And if you are one who loves to incorporate ground beef into your meals, then you would know that cooking it can be quite time-consuming especially if you are preparing a meal for the whole family. But worry not because you can prepare your favorite meals ahead of time! With that said, here are 15 hearty ground beef meal prep recipes you will enjoy!
15. Gluten Free Meatballs
Easy, flavorful gluten free turkey meatballs made with ground flaxseed in place of breadcrumbs.
Check it here.
14. Taco Zucchini Boats
Turn your ordinary zucchini into tasty taco stuffed zucchini boats filled with seasoned meat and rice, and covered in your favorite toppings.
Check it here.
13. Baked Taco Casserole (Taco Bake)
An easy casserole layered with quick cornbread, seasoned meat, salsa, and cheese. Perfect for a quick weeknight meal and makes great leftovers!
Check it here.
12. Low Carb Burger & Sweet Potato Fries Meal Prep
Eating healthy doesn't mean you have to give up burgers & fries! This low-carb burger & sweet potato fries meal prep allows you to have both without feeling guilty.
Check it here.
11. Roasted Ground Beef Chili
This is not just any beef chili, this is the best chili on earth! The meat is oven roasted with honey and then slow cooked on the stovetop for a deep and rich flavor. My homemade ground beef chili recipe is packed full of healthy ingredients and is easy to make. Perfect for meal prepping, and the longer you leave it the better it tastes!
Check it here.
10. Bulgogi Korean Beef Bowls
Skip the Korean take out and make these Bulgogi Korean Beef Bowls at home instead! Perfect as a weeknight dinner or as a meal prep!
Check it here.
9. Honey Hoisin Beef Bowls
Made in under 30 minutes, this Honey Hoisin Beef Bowls is the perfect mix of sweet and savoury! This quick recipe makes for a delicious meal prep or as a last minute meal.
Check it here.
8. Teriyaki Beef Bowl
Grab your ground beef and have dinner ready to go in under 30 minutes with this super easy Teriyaki Beef Bowl!
Check it here.
7. Paleo Taco Skillet
This Paleo Taco Skillet is super easy, packed with flavor, and great as leftovers. If I haven't convinced you yet, it's all made in one skillet. Furthermore, that means minimal clean up and maximum flavor. This Whole30 ground beef recipe is bound to become a new favorite!
Check it here.
6. Healthy Sloppy Joes
These Healthy Sloppy Joes are made with lean ground beef, low-sugar ketchup, BBQ sauce and low-fat cheese. They're a guiltless version of the classic American Sloppy Joe recipe.
Check it here.
5. Italian Tomato Pasta Soup
Italian tomato pasta soup is filled with hearty ground beef, sausage, mushrooms and escarole. It's the perfect bowl of comfort for the colder months ahead.
Check it here.
4. The Best Keto Meatloaf Recipe
Meatloaf doesn't have to be boring! I'm going to show you how to make Chef Jenn's JAZZED UP flavor-in-your-face meatloaf that's not just keto, but totally delicious. Ready for the Best Keto Meatloaf Recipe on the planet? Read on!
Check it here.
3.
Best Beef Chili Recipe is a classic comfort food! Loaded with ground beef, beans, and vegetables, this homemade hearty meal is perfect to feed a hungry crowd.
Check it here.
2. Mediterranean White Bean Hummus with Beef & Feta
Looking for a unique way to serve white beans, or all out of chickpeas to make hummus? Never fear! This Mediterranean white bean hummus is just what you need. The flavors are over-the-top amazing with marinated veggies, beef, and feta cheese toppings.
Check it here.
1. Traditional Scottish Mince & Tatties
Traditional Scottish mince and tatties is a hearty, easy weeknight dinner! It's also a unique ground beef recipe when you want something a little different.
Check it here.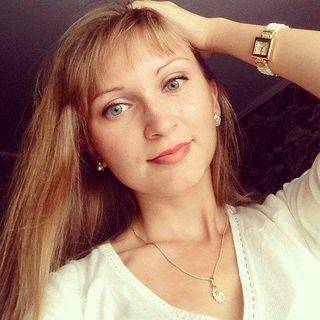 I share healthy recipes, clean eating ideas, and meal plans for weight loss, as well as give you the best tips on wellness, pregnancy, and parenting advice.