Preparing three meals a day may be time-consuming and expensive. Preparing and portioning your meals ahead of time, on the other hand, makes things a lot easier and less expensive! Meal planning allows you to prepare multiple meals ahead of time while ensuring that no items go to waste. And, more importantly, you will save money since you will not have to buy new sets of ingredients every time you prepare a meal. With that in mind, here are 15 low-budget meal prep recipes you can easily do!
15.
A hearty and healthy rice and bean dish that is easy to make and ready to serve in 30 minutes!
Check it here.
14. Cranberry Almond Chicken Salad
One of my favorite easy lunches to meal prep is chicken salad. I love this chicken salad with cranberries and almonds! The crunch from the almonds and the slight sweetness from the dried cranberries is so good. Even though this has dried cranberries, it is still keto friendly with only 5 net carbs per serving.
Check it here.
13.
Making the best Ultimate Instant Pot Pinto Beans from dried beans is about as close to "instant" as it gets. You don't even need to soak the beans before cooking them! Once you see how simple it is to make pinto beans in the pressure cooker, you will be a believer. Try this quick and easy no soak pinto beans recipe, and these delicious and tasty beans will become a regular meal in your household.
Check it here.
12. Instant Pot Shredded Chicken Tacos
These Instant Pot Shredded Chicken Tacos are a quick, easy, and delicious meal! It takes only 5 ingredients and under 30 minutes to make flavorful and tender shredded chicken full of Mexican flavor!
Check it here.
11.
When I set out to make these Cinnamon buns, butter tart flavor was what I was after. And although I used all the same ingredients that I use in my other butter tart recipes, for some reason, they didn't turn out that way.
Check it here.
10.
Instant pot green moong dal is a wholesome protein packed lentil soup. Easily made in instant pot and no pre soaking of lentils is required. Serve this dal with rice or chapathi or enjoy as a soup. Vegan & Gluten free too!
Check it here.
9.
This hearty meatball soup — sopa de albóndigas — is popular as a midday meal in Guatemala, Mexico, El Salvador and with everyone who tastes it!
Check it here.
8. Slow Cooker Honey Garlic Chicken
There's no need for takeout when you can make this honey garlic chicken at home right in the slow cooker. With a sticky, sweet, addicting sauce (that's way healthier than the Chinese takeout joint) and pieces of pineapple throughout, this EASY recipe will become a family favorite.
Check it here.
7. Sheet Pan Meal Prep Tofu
This sheet pan recipe for roasted tofu, cabbage & peppers is an easy way to meal prep a healthy and nutritious vegetarian meal to enjoy throughout the week.
Check it here.
6. Slimming World Egg Fried Rice
Looking forward to a light and slimming meal? Then this slimming world egg fried rice is the meal you've been looking for. It's nutritious, filling and above all healthy! It's not your everyday rice and peas.
Check it here.
5. Spicy Honey Tofu
I love Chinese takeout. But to save money, I like to make some of my favorite Chinese takeout dishes at home. This spicy honey tofu is similar the sesame tofu I get at my go-to Chinese restaurant.
Check it here.
4. Clean Eating Instant Pot Salsa Verde Chicken (Keto & Low Carb Friendly)
Salsa chicken is one of my go-to foods. It's so easy to make. While I make this with regular salsa, I actually prefer my salsa verde (green salsa version). This is for the Instant Pot and it's really simple. As in, even if you're new to Instant Pot cooking, you'll be FINE with this recipe.
Check it here.
3. Easy Vegan Instant Pot Chili (6 WW SmartPoints – Blue Plan)
Enjoy this delicious and easy vegan instant pot chili, which is 6 WW SmartPoints – so it would be 6 on the newly announced Blue Plan. Customize it any way you want! You can even add red beans! Just know that if you add ingredients it may not be WW compliant for certain plans. I think you need to make it stat!
Check it here.
2.
Crockpot Chicken Tacos are an easy and delicious dinner that only takes 5 minutes to prepare! Mexican shredded chicken is delicious served in tortillas, over rice or on top of a salad, and is a great way to meal prep chicken for the week!
Check it here.
1. Healthy Peanut Butter Breakfast Bars
These are the BEST Healthy Breakfast Bars ever! I have eaten one every day for over a decade (seriously)! This easy recipe is made in one bowl in 30 minutes, and is loaded with fiber, protein & omega-3s to keep you full all morning long! Plus they're gluten-free, dairy-free, refined sugar free and vegan!
Check it here.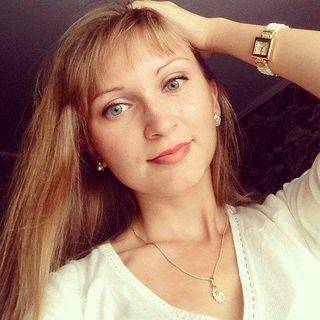 I share healthy recipes, clean eating ideas, and meal plans for weight loss, as well as give you the best tips on wellness, pregnancy, and parenting advice.