A high-protein diet would be perfect for you if you want to reduce weight while still eating healthy and feeling satisfied. A high protein diet, when paired with exercise, can also aid in the development of lean muscle. If you're usually rushing to go to the gym, though, you might not have much time to plan and prepare your meals. This also is the same each time you come home from the gym. Will you have the energy to cook a hearty meal once you've finished working out? If not, then don't worry; I've compiled a list of 15 high-protein meal prep recipes that you can make in no time!
15. Greek Vegan Chickpea Salad with Quinoa and Tahini Sauce
This Greek chickpea salad is healthy and a filling dish on its own. It is packed with protein from the chickpeas and quinoa and full of vitamins from the herbs, vegetables and salad dressing.
Check it here.
14. Easy Chicken Burrito Bowl with Homemade Guacamole Recipe
This easy chicken burrito bowl recipe is the perfect (mostly) pantry meal! Most of the ingredients are easy to keep in your pantry or freezer, so just grab chicken and avocado to round it out! Made with grilled, marinated chicken, sauteed peppers and onions, charred corn and an easy homemade guacamole over brown rice. Great for meal prep too!
Check it here.
13. Simple Chicken Salad with Fennel and Yogurt Dressing Recipe
Brighten up the flavors of a simple chicken salad with a tangy yogurt dressing and crunchy, fresh fennel. This chicken salad recipe is simple and easy to prepare, making it a great addition to your weekly meal prep! You can eat it with crackers, as a sandwich, on top of a salad, or just by itself with a fork.
Check it here.
12. Crockpot Fiesta Chicken
Crockpot Fiesta Chicken only requires 5 ingredients, great for weeknight meals, and is perfect for meal prepping through the week!
Check it here.
11. 5 Ingredient Honey Garlic Chicken Crock-Pot Recipe
This Healthy 5 Ingredient Honey Garlic Chicken recipe takes no time to throw together using your crock-pot or slow cooker. Enjoy this super easy slow cooker recipe that's perfect for meal-prep, an easy weeknight dinner, or potluck!
Check it here.
10. Sheet Pan Honey Garlic Chicken & Veggies
Sheet pan honey garlic chicken and veggies is an easy weeknight dinner that's perfect for meal prep! Packed with nutrients, protein and lots of flavor, serve this easy dish over rice and enjoy the leftovers for lunch at work.
Check it here.
9. Vegan Chili Sin Carne (Easy & Healthy)
Sometimes we just cannot be bothered with spending an hour in the kitchen until dinner is ready. We're starving, and we need something filling and satisfying like right now. But if you're a health nut and food blogger, you kind of have the obligation to cook from scratch. These types of moments call for our delicious and simple chili sin carne.
Check it here.
8. Zucchini Slice
This delicious Zucchini Slice is a firm family favourite. It's a quick and easy no-fuss weeknight dinner or protein packed lunch. It's fantastic warm or cold and makes a delicious non sandwich lunchbox idea. This slice is made from simple ingredients including zucchini, bacon, eggs, ricotta and cheddar cheese.
Check it here.
7. Healthy Chicken Salad w/ Greek Yogurt
This is just a super basic, healthy chicken salad recipe. There's nothing super fancy about it except for maybe the dill. Is fresh dill fancy? Anyway, the recipe itself is easy, delish, and takes about a minute or two to make.
Check it here.
6. 2 Fool Proof Methods for Perfect Roast Chicken
Two genius methods, from two of the most acclaimed chefs, for how to make the most tender, juicy, richly flavorful Roast Chicken. Both methods require minimal prep time (5-10 minutes) and only 3 ingredients, including the chicken.
Check it here.
5. Cajun Butter Chicken and Potatoes
Juicy chicken breasts and tender potatoes tossed in a spicy Cajun seasoned sauce and baked to perfection in one pan. Sheet pan chicken and potatoes are an easy dinner that your family will love. Ready in under an hour!
Check it here.
4. Best Meatloaf – Southern Style
Juicy meatloaf with a delicate hint of hickory smoke flavor, topped with a thick, tangy sauce. An easy classic meatloaf recipe made with ground beef, bread crumbs, and the perfect blend of seasonings. The sauce is made with ketchup, smoked paprika, garlic, and tomato paste.
Check it here.
3. Vegan Pastitsio (Greek pasta bake)
Healthy vegan pastitsio (or pastichio), with layers of pasta, a lentil tomato sauce and creamy bechamel sauce. This Greek pasta bake or lasagna is high protein and an incredible vegan comfort food meal!
Check it here.
2. Deconstructed Stuffed Peppers
Deconstructed stuffed peppers are an easy spin on the classic stuffed bell pepper recipe. Made in 30 minutes, this healthy and filling meal is one you will enjoy feeding to your family any night of the week.
Check it here.
1. Snickerdoodle Protein Balls
Looking for a quick, healthy snack? These snickerdoodle protein balls take only 10 minutes to make and satisfy your sweet tooth cravings but are made with only healthy ingredients!
Check it here.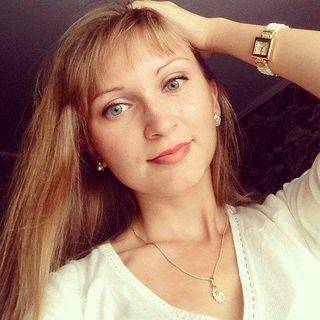 I share healthy recipes, clean eating ideas, and meal plans for weight loss, as well as give you the best tips on wellness, pregnancy, and parenting advice.