Looking for the most spooky ways to decorate your home this year for Halloween? In this post you'll find the best Halloween Crafts and Halloween DIY Ideas to Try this Year!
15. DIY Card Stock Skeleton
As I've mentioned before, our store-bought Halloween decorations are up in our impossible to access the attic. Instead of going through the complete headache of getting them down, this year, I decided to make a handful of our own, including a DIY Card Stock Skeleton.
Check it here.
14. DIY Pull String Halloween Ghost Piñata
When we were kids, we would go trick or treating with my mom's two sisters and their kids. The nine kids would go around from house to house, getting delicious candy. That was great. The best part, though, was when our aunts would come over. The would bring a special bag of candy for each kid. So instead of getting one fun-sized bar, we'd get a couple of bigger candy bars. And we felt so special that only we were getting that.
Check it here.
13. Halloween Spider Craft
Halloween is coming and if your kids are anything like mine, they are dying to get into the season with decorating and crafting up a storm! Here is a great Halloween spiderweb craft for preschoolers or school-aged child. This spider craft makes a great decoration, takes NO prep and uses everyday materials.
Check it here.
12. Halloween Ghost Craft
This adorable and easy Halloween Ghost Craft is made using packing peanuts. Kids will have fun making this easy adorable Halloween craft.
Check it here.
11. How to Make Halloween Ghosts for Outdoors
With my kids ranging from tween to toddler, I like to keep my Halloween decor more family-friendly than spooky scary. So I decided to figure out how to make Halloween ghosts for outdoors with the kids this weekend, I didn't realize what an easy Halloween craft this would end-up being. Simple, straightforward and fast, this is a really cool porch or yard decoration that the kids are really excited to help put out–and they can be proud of.
Check it here.
10. How to Make Halloween Slime
If you're looking for something fun to do with the kids that's inside, not too terribly messy, with a Halloween theme, check out this Halloween Slime. It's a super easy recipe with glitter and just fun-times written all over it! It was much too hot to play outside the other day and my kids were in the mood to do something.
Check it here.
9. Halloween Centerpiece – DIY Skull Floral Arrangement
Looking for a fun way to decorate for Halloween? Perhaps you are hosting a Halloween party and you would like to make your own centerpiece? How about creating a Skull Floral Arrangement Halloween Centerpiece!
Check it here.
8. DIY Tin Can Ghost Windsock
We've reached the point where I'm turning kitchen recyclables into Halloween stuff (this isn't even the only project I've got this year using tin cans).
Check it here.
7. Blood Spatter Coasters + Free Pattern
Halloween is the perfect time to take something normal and turn it creepy. That's what I set out to do with these Blood Spatter Coasters. They're so easy to make and they just look so damn cool.
Check it here.
6. Halloween Planter Decorations: Chalkboard Wood Bats
Chalkboard Wood Bats ~ Happy October!! I'm so excited to be sharing my first Halloween craft of the season! YAY! I bought Mums (chrysanthemums) a few weeks ago to decorate outside. They are my favorite fall flowers! Since they will be staying on my front porch for Halloween, I wanted to add something to them to decorate them for the occasion. What better way to decorate them than with planter decorations!
Check it here.
5. Colorful Skull Bracelets – Easy DIY Jewelry Tutorial
My daughters were going through our jewelry this weekend and they realized that we didn't have any jewelry for Halloween. I looked and they were right! With all the jewelry we have made, not one piece of Halloween jewelry. Oups! Of course, with Halloween only a couple of days away and the girls wanting Halloween jewelry, I got cracking right away. This post contains some affiliate links for your convenience.
Check it here.
4. Disney Mickey Ears Frankenstein Craft
Frankenstein craft! This is a fantastic Disney Halloween Mickey Ears Craft with free printable.
Check it here.
3. Googly Eye Halloween Headband Tutorial for the 13 Days of Halloween Blog Hop
Make and easy DIY Halloween headband with just some googly eyes and felt. This googly eye Halloween headband is so simple to make and so much fun to wear!
Check it here.
2. Homemade Halloween Witch's Cauldron
Make these striking witches cauldrons for Halloween this year! This homemade cauldron packs a real visual punch. Beautiful to look at, creepy without being scary, this homemade Halloween witch's cauldron is great for Halloween décor, delight trick-or-treaters, or as a fabulous Halloween party prop.
Check it here.
1. DIY Spooky Spider Halloween Wreath
This simple to make homemade Halloween wreath is spooktacular – and takes only 15 minutes to put together. If you are looking for easy do it yourself Halloween decor, look no further than this DIY Spooky Spider Halloween Wreath, and make one today!
Check it here.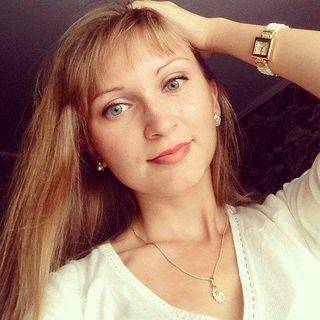 I share healthy recipes, clean eating ideas, and meal plans for weight loss, as well as give you the best tips on wellness, pregnancy, and parenting advice.