How do you make Halloween fun at home?
Since Halloween only comes once in a year, it is no wonder that most of us go all out on our Halloween parties. Whether it be a family get-together or a night out with your friends, your Halloween party deserves to be an unforgettable and fun experience. But if you are the one who is hosting the party, then you might feel pressured and overwhelmed especially if the venue is your home. So, how do you make Halloween fun at home? Easy. Create lots of activities and decor. Get some pumpkins for your guests to carve into. Make a Halloween costume party theme. Host some fun and exciting games. Decorate your house with some spooky displays. And do not forget the spooky-themed food and drinks! And no, you do not need to spend all of your earnings just for this one night (or day). You can easily DIY your crafts and decor with very little budget (or none at all!). Just remember to keep your guests in mind. If it is a family get-together, then you will most likely have both children and adults in your house so take note to have children-friendly foods and drinks.
What are some Halloween crafts
When hosting or attending a Halloween party, most people will just rely on Halloween costumes and leave their house be. But it is always better to add some creepy details to the nooks and crannies of your home to fully feel that Halloween spirit! And no, you do not need to break the bank and buy expensive Halloween displays. In fact, most Halloween displays are very easy to DIY!
Your Halloween crafts can range from your house decor to materials that you will use for your Halloween games. Either way, making your own Halloween crafts will save you tons of money! These Halloween DIY crafts are especially perfect for adults who are hosting their own Halloween party and need some spooky decor or for those who just need some activities to do during their party! Your creations can range from a decorative pillow, coffin-inspired banners or standees, Halloween wreaths, clown-themed displays, hanging paper bats, spiderweb decor, pumpkin carvings, skull-shaped candle holders, Harry Potter-inspired displays, some creepy hanging lanterns, or some dark Disney themed decor! The sky is the limit when you want to scare your guests (or at least get them into the Halloween spirit)!
DIY Halloween crafts
There is really no limit to decorating your house during Halloween. You can basically go all out and scare your guests off with some gory decor or do some spooky yet elegant displays.
And now that you know that you can create your own Halloween display and crafts without breaking the bank, here are some easy yet eye-catching and attention-grabbing DIY Halloween crafts that are perfect for adults who are hosting their own party and are on a strict budget!
15. Personalized Name Pumpkins
Say Happy Halloween with these personalized name pumpkins! They are easier than you think to DIY and they can be reused year after year. Also a great gift for new babies or weddings!
Check it here.
14. Fold an Origami Witch for Halloween
A witch ought never to be frightened in the darkest forest, Granny Weatherwax had once told her, because she should be sure in her soul that the most terrifying thing in the forest was her.
Check it here.
13. Googly Eyes Halloween Napkin Rings
These not-too-spooky halloween napkin rings are made from googly eyes and felt, and are the perfect addition to your Halloween tablescape. I love making DIY napkin rings for holidays and parties, and this googly eyes craft is perfect for Halloween.
Check it here.
12. Creepy Halloween Potion Bottles Tutorial (with Free Printable Labels)
Halloween potion bottles are a great Halloween or Harry Potter party decoration. Print up these free, printable Halloween potion bottle labels, stick them on some jars, and fill and you'll have a fabulous, spooky, EASY Halloween display.
Check it here.
11. How to Make DIY Marbled Pumpkins
Guys, I've discovered something magical, and I might never stop marbling ALL of the things. These DIY marbled pumpkin pumpkins are beautiful and unbelievably simple to make.
Check it here.
10. DIY Dip-Dye Glitter Pumpkins
Today, we're sharing how to make your very own sparkly DIY dip-dye glitter pumpkins for halloween, Thanksgiving, and all of your favorite fall festivities!
Check it here.
9. Scrap Fabric Fall Wreath
Is it fall already? If you are like me and still in denial that the days are getting shorter, then this project is sure to jump start your love of pumpkin, spice and everything nice.
Check it here.
8. DIY Pumpkin Decoration: Sequin Polka Dot Pumpkin
These super simple DIY sequin polka dot pumpkins are one of our most popular Halloween decorations of all time and for good reason!
Check it here.
7. DIY Spooky Spider Halloween Wreath
This simple to make homemade Halloween wreath is spook-tacular – and takes only 15 minutes to put together. If you are looking for easy do it yourself Halloween decor, look no further than this DIY Spooky Spider Halloween Wreath, and make one today!
Check it here.
6. DIY Halloween Hand Soap
Today let's talk about two of my favorite things…..Halloween and the Dollar Tree! I cannot go into Dollar Tree this time of year without buying all the fun Halloween things. My head just spins with ideas and dreams of fun parties. I was so excited to bring this idea of DIY Halloween Hand Soap to life!
Check it here.
5. Easy Pumpkin Decal: Five Minute Temporary DIY Halloween Glassware
This Halloween party idea is a super easy DIY that's quick to make and perfect for entertaining or your Halloween bar. It's also a temporary Halloween sticker so you won't ruin your pretty glassware collection after the holiday fun is over…
Check it here.
4. DIY Skeleton Silhouette Pillow Covers
A few years ago, my husband designed these victorian Skeleton Silhouettes that we could cut using the Cricut! They've been super popular every year, so I wanted to give them a little update this year and make DIY Skeleton Silhouette Pillow Covers because our couch needs more pillows and I really wanted to give the Cricut EasyPress 2 a try!
Check it here.
3. Quick DIY Halloween Wine Glasses
I'm trying to entice friends to come over by using my Cran-Apple Cider Sangria served in these super cute and easy DIY Halloween Wine Glasses that I made with my new Cricut Explore Air 2!
Check it here.
2. DIY Halloween Window Clings
How can Halloween be just over a month away! This year is really flying by! A few months ago I shared how to make your own window clings for spring. Today as part of the Inspire My Creativity Link Party I'm excited to share with you how to make some fun Halloween Window Clings.
Check it here.
1. DIY Jack-O-Lantern Jars
I've got a great diy halloween decorations tutorial for you today that uses old jars you've got laying around for a fun pumpkin craft!
Check it here,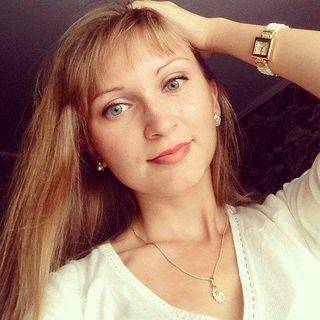 I share healthy recipes, clean eating ideas, and meal plans for weight loss, as well as give you the best tips on wellness, pregnancy, and parenting advice.