What is the healthiest way to cook a turkey?
It is almost impossible to have a holiday feast (Thanksgiving, most especially) without serving Turkey! So whether it is a yearly family gathering, Thanksgiving, or Christmas, it is without a doubt that turkey has been quite a staple food during big gatherings and celebrations like these. But of course, you do not have to limit yourself by eating turkey on special occasions. In fact, turkey is another type of meat that goes well in sandwiches. Generally speaking, almost all kinds of food go well with turkey such as mashed and sweet potatoes, rice, garden salad, coleslaw, cranberry sauce, and more!
Alongside this, turkey is highly nutritious and jam-packed with protein along with many vitamins and minerals. And if you are looking for low-fat meat, then turkey would be your better choice instead of chicken since it is actually leaner with fewer calories.
Just like any other food, there are different ways of cooking and preparing a turkey but of course, there are methods that are much healthier than some.
For example, brining adds more salt to the turkey which makes frying a turkey very unhealthy. Even if it is not fried, turkey sin has tons of saturated fat in it.
Smoking a turkey is another method. There are no calories added in the smoke but you must be wary of the carcinogenic compounds it brings. But if you are used to eating smoked meat everyday, then you should not be able to worry as much.
The healthiest way to cook up a turkey is by roasting it without butter. Cooking a turkey in its own juices and trimming off the skin cuts down the saturated fat content.
And if you want to truly be safe, it is better to cook the turkey stuffing outside of the turkey to avoid contamination of the stuffing with the microorganisms from the raw turkey.
Healthy turkey recipes for weight loss
If you are on a weight loss journey, including sources of lean protein in your diet since it helps to preserve muscle mass and keeps you feeling full. With this, I am sure that you have had your fair share of chicken breast meals as it is one of the most recommended source of protein for weight loss. However, have you considered substituting it for turkey? Compared with other meats, turkey actually helps more when it comes to weight loss. Turkey is an excellent source of protein with almost 24 grams in a 3-ounce serving. It also helps to know that a 3-ounce portion of chicken breast has more fat and calories than a 3-ounce portion of turkey breast. Along with this, dark meat cuts of chicken have slightly more fat and calories than dark meat cuts of turkey. The same goes with their white meat: turkey is slightly leaner with fewer calories than chicken.
With all that said, here are healthy delicious turkey recipes that are perfect for losing or maintaining weight!
15. Marinated Turkey Breast
This Marinated Turkey Breast only takes minutes to prepare and transforms plain turkey breast into a delicious, healthy dish that's packed with flavor!
Check it here.
14. Healthy Turkey Meatballs (Without Breadcrumbs)
These healthy turkey meatballs without breadcrumbs are juicy little protein bombs that are packed with flavor! They're super easy to make and ready in just 40 minutes.
Check it here.
13. Healthy Turkey Roll-Ups with Cranberry and Pecan
These Healthy Turkey Roll-Ups with Cranberry and Pecan are salty, sweet, creamy, and crunchy! They're a great high-protein snack that takes minutes to make and only requires 5 ingredients.
Check it here.
12. Apple and Sage Turkey Meatloaf (Paleo, Whole30)
A delicious Paleo, Whole30, Gluten-free, Dairy-free meatloaf made with ground turkey, diced warm apples, sautéed onion, and rubbed sage. It smells amazing while cooking!
Check it here.
11. Instant Pot Turkey Chili
Instant Pot turkey chili is an easy, one pot chili recipe that's hearty and perfectly balanced with spice. Two unexpected ingredients help give this healthy turkey chili a ton of richness.
Check it here.
10. Healthy Turkey Meatballs
These Italian Healthy Turkey Meatballs are flavorful and moist! They're bound together with oatmeal (no breadcrumbs), gluten-free, dairy-free, and very easy to make with only 8 ingredients in under 30 minutes! They can be cooked on the stovetop or baked in the oven!
Check it here.
9. Healthy Stuffed Poblano Peppers
This healthy stuffed poblano peppers recipe is packed with turkey, black beans, and southwestern flavors for a satisfying, not-too-spicy main dish.
Check it here.
8. Ground Turkey Italian Stuffed Peppers
Ground Turkey Italian Stuffed Peppers are an easy & healthy dinner recipe! Ready in 40 minutes, this hearty main dish is sure to become a family favorite!
Check it here.
7. Chinese Lettuce Wraps
Chinese lettuce wraps are a quick, easy, and healthy, weeknight dinner. Ground turkey is stir-fried with fresh Asian vegetables, and served in lettuce leaves.
Check it here.
6. Creamy Turkey Soup
My husband smoked a turkey this last weekend to try it out as an option for Thanksgiving. It was so good! He loves to smoke meat and we love to eat it!
Check it here.
5. The Best Brined Whole Turkey and Tips for a Juicy Bird
Recipe for The Best Brined Whole Turkey & Great Tips on How to Prepare a Juicy Bird and Carve it without Fuss. It will be the roasted turkey ever!
Check it here.
4. Feta and Sundried Tomato Turkey Meatloaf
A traditional meatloaf is one of my favorite comfort food-type meals. This feta and sundried tomato turkey meatloaf is a wonderful twist on the traditional meatloaf.
Check it here.
3. Easiest Air Fryer Turkey Burgers
You're going to love these easy and juicy Air Fryer Turkey Burgers. This recipe is perfect for a quick weeknight meal.
Check it here.
2. Weight Watchers Turkey Reuben Panini
I love panini's because I adore warm sandwiches. And getting a panini press was one of the best investments I ever made because it instantly turns a boring, old and cold sandwich into a HOT meal! There's just something cozier about eating a warm sandwich and this is one of my very favorite sandwiches!
Check it here.
1. Turkey Leek Soup with Bacon and Broccoli
If you miss potato leek soup on the keto diet, this Turkey Leek Soup with broccoli and bacon will be just the potato soup replacement you've been searching for.
Check it here.
Healthy Turkey Recipes - 15 Ways to Cook Turkey You Didn't Think About
Don't limit your turkey cravings to only Thanksgiving parties! Here are healthy turkey recipes that you will surely love!
Ingredients
Turkey Breast
Turkey Meatballs
Turkey Roll-Ups
Apple and Sage Turkey Meatloaf
Turkey Chili
Instructions
Choose any turkey recipes from the post that you like.
Click on the link below the photo to get the full recipes and instructions.
Try the best turkey recipes and share your photo under my pin on Pinterest!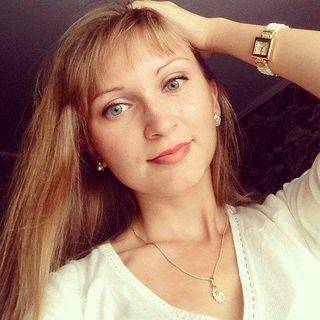 I share healthy recipes, clean eating ideas, and meal plans for weight loss, as well as give you the best tips on wellness, pregnancy, and parenting advice.