Mother's Day is all about giving back the love and care to your mom and making them feel they are special. And what better way to do this than these easy and thoughtful homemade Mother's Day gifts ideas that will make your mom's day even more special?
See also Easy Last-Minute Mother's Day Crafts for Kids.
15. DIY Jewelry Box Gift Idea
I hope you are enjoying spring as much as I am! There is just something about the flowers blooming and beautiful sun-soaked days that makes me absolutely giddy! We have had a couple of days lately that have reminded us that summer is not too far.
Check it here.
14. Yarn Bouquet DIY
Make a Yarn Bouquet for a loved one who loves knitting or crocheting. It's an easy and thoughtful gift you can make yourself, not to mention it's just plain adorable!
Check it here.
13. Creative Mother's Day Gift – DIY Pallet Picture Frame
Are you looking for a creative Mother's Day gift? This is Tonya here… and I'm excited to share my tutorial for a DIY Pallet Picture Frame that will make mom's day extra special.
Check it here.
12. How to Make Carved Heart Stone Jewelry
Have you ever used a Dremel rotary tool in your crafting? I'll admit that I've been coveting one for a while and was so thrilled to be sent one to play with!
Check it here.
11. How To Print Waterlogue Pictures
I am so excited to share with you today's tutorial on how to print Waterlogue images for easy and beautiful gifts for someone special in your life. With Mother's Day just around the corner, the Waterlogue app is a great way to make beautiful watercolor prints for a favorite mama in your life.
Check it here.
10. Tea Bouquet Gift Idea
Gifting a box of Bigelow Tea isn't a bad gift, but it lacks presentation and excitement. However, making a Tea Bouquet is just the pizazz gifting tea needs!
Check it here.
9. DIY Gardening Gift Basket With Painted Planter and Garden Markers
Now that it's finally spring, I've partnered with Tuesday Morning to celebrate the season with a fun and useful craft that doubles as a great gift idea.
Check it here.
8. How to Make a Pom-Pom Flower Bouquet
As Mother's Day approaches, I thought it would be fun to revisit one of my favorite crafts that I did with my daughter (a fellow expert pom-pom maker!). What a great way to use up scraps of yarn!
Check it here.
7.
If you have a mom with simple tastes, this rose petal sugar scrub is a quick and easy DIY Mothers Day gift.
Check it here.
6. Making a Beautiful Heart Garland using Scrap Fabric
Hi! We're sisters, moms and lifelong craft addicts sharing our love of creativity, nature and coastal DIY ideas here at Sustain My Craft Habit.
Check it here.
5. How to Make an Etched Glass Water Bottle
This etched glass water bottle makes a great gift. My DIY water bottle project is also infinitely customizable to make it just right for your recipient.
Check it here.
4. Mother's Day Cupcake Bouquet
I love to bake! (If you can't tell by all the recipes I post.) So to give you a fun project to do for Mother's Day, I have a 2 in 1 gift for mom. It's a bouquet of flowers – but the flowers are actually mini cupcakes! It's not that hard to do and your mom will be very impressed.
Check it here.
3. Homemade Mother's Day Gift Ideas for Kids of All Ages
If you're one of the many people who haven't landed the perfect gift for the women in your life this Mother's Day – don't panic! I've pulled together three thoughtful and inexpensive gift ideas for moms and grandmas, that even the worst procrastinator can pull off at the last minute!
Check it here.
2. Manicure or Pedicure in a Mason Jar Gift Idea
This past weekend I help throw a bridal shower for my future sister in law. As we all know along with showers comes games and with games you need prizes! My sister had recently gone to a friends shower and the prizes were manicure or pedicures in a mason jar. What a great idea!
Check it here.
1. DIY Mother's Day Scented Candle
Are you looking for a DIY mother's Day gift? This is a really easy way to preserve your child's artwork as a gift!
Check it here.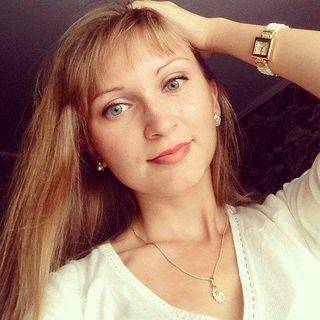 I share healthy recipes, clean eating ideas, and meal plans for weight loss, as well as give you the best tips on wellness, pregnancy, and parenting advice.