If you need a quick and hassle-free way of preparing your meals, then an instant pot is the way to go! Instant pots are your all-in-one cooking appliance. You can use it as a pressure cooker, slow cooker, steamer, or rice cooker! And since instant pots can speedily prepare all kinds of meals (yes, even frozen foods), then meal prepping will be no problem at all. With that said, here are 15 quick and easy instant pot meal prep ideas you can do!
15. Easy Instant Pot Chuck Roast Recipe
This Instant Pot Chuck Roast Recipe is seriously so easy to make! It's a quick low carb dinner meal that's almost completely hands off! Cook a big beef chuck roast and use it for different recipes throughout the week! It's the perfect meat to meal prep!
Check it here.
14. Instant Pot Pork Carnitas
This highly versatile and fall-apart-tender instant pot pork carnitas recipe can be served in so many different ways. For starters, this seasoned, tender shredded pork is delicious in a burrito bowl, lettuce wraps, pork tacos, salads, or served over rice.
Check it here.
13. Instant Pot Chicken Caesar Salad Wraps
Get these instant pot chicken caesar salad wraps on the table in 25 minutes for an easy lunch or dinner. They're creamy and delicious!
Check it here.
12.
This keto pot roast freezer meal recipe is at the top of my list of go-to meals! This freezer meal is easy to make, convenient, and complies with a variety of diets, including keto, low-carb, primal, paleo, and Whole30.
Check it here.
11.
This simple keto freezer meal recipe will make meal prep a breeze! Simply freeze all of the ingredients together and, when you're ready to eat, cook the pre-packaged ingredients in your Instant Pot or slow cooker and you'll have a delicious and low carb meal ready for the whole family to enjoy!​
Check it here.
10. Instant Pot Chili
This Instant Pot Chili is super easy to make and will be the best recipe for your everyday under 20 minute meals. It is naturally vegan, gluten free and seriously so delicious. No one would ever guess you can make such a fantastic chili from simple ingredients which will wow everyone. Kids approved, perfect for any easy family dinners, meal prep to make in advance it is a keeper that you always count on.
Check it here.
9. Instant Pot Honey Garlic Chicken Meal Prep Bowls
An entire meal prep recipe, made completely in the Instant Pot – rice, chicken thighs, veggies, and all! Instant Pot Honey Garlic Chicken Meal Prep Bowls are made with just a few simple ingredients and utilize the "pot-in-pot" cooking method to make meal prep clean up a breeze!
Check it here.
8.
Welcome the easy best Instant Pot Mac and Cheese ever! Kids and adults alike will love this classic homemade creamy, cheesy macaroni and cheese easily made in the Instant Pot in less than 10 minutes. Serve as regular mac and cheese – or choose your own mix-ins or toppings.
Check it here.
7.
Get ready to make the most scrumptious Zuppa Toscana in your Instant Pot! Whether you're new to making copycat recipes or a seasoned pro, you NEED to try this Instant Pot Zuppa Toscana Olive Garden Copycat recipe.
Check it here.
6.
This recipe for Instant Pot Egg Bites is such a great breakfast and meal prep solution. You will looooove how easy it is to make perfectly light, fluffy, melt-in-your-mouth egg bites. Just the thing for eating on the go, make-ahead lunches and more!
Check it here.
5. How To Cook Perfect Quinoa In Instant Pot
Learn how to make perfect, fluffy Instant Pot quinoa- It's fast, flavorful, and easily made in advance for speedy lunches and sides for work, school, or home! Serve it warm or cold. Sprinkle quinoa onto salads, serve as a side dish, fold in chopped veggies, seeds, beans or nuts or even make 'breakfast quinoa' in place of oatmeal. Use in tacos, veggie burgers and so much more.
Check it here.
4. Instant Pot Italian Lentil Soup
This Italian Lentil Soup is your everyday Lentil Soup. A hearty nutritious bowl of plant based powerhouse made with lots of veggies, lentils, herbs and seasonings. Super easy to make & ready in 15 minutes. Vegan, Gluten-Free, Oil-Free. Meal-Prep and Freezer Meal Option. Instant Pot and Stove top recipe included.
Check it here.
3. Vegetarian Feijoada Recipe (3 Ways)
Vegetarian feijoada is the meatless version of Brazil's national dish, Feijoada. Vegetarian feijoada, which is also vegan and gluten-free, is a black bean and vegetable stew loaded with plant-based protein and fiber. Learn how to make this vegetarian feijoada recipe in the Crockpot, Instant Pot, and on the Stovetop.
Check it here.
2. The BEST Mississippi Pot Roast – Instant Pot & Crock Pot
Mississippi Pot Roast is a tender, flavorful pot roast that basically cooks itself! This low carb Instant Pot and Crock Pot Mississippi Pot Roast will have your mouth watering. It's super easy and delicious that your whole family will love!
Check it here.
1. Instant Pot Easy Keto Mac and Cheese Recipe
Best, Easiest Cauliflower Keto Mac and Cheese Recipe. A delicious low carb side dish perfect for family gatherings and holiday parties. All make quick in your Instant Pot!
Check it here.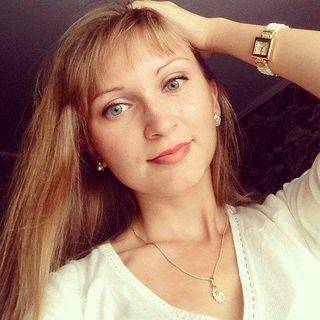 I share healthy recipes, clean eating ideas, and meal plans for weight loss, as well as give you the best tips on wellness, pregnancy, and parenting advice.