If you're looking for a quick yet healthy lunch at work, a salad is the way to go. However, you may have noticed that salads are now far more expensive than they were previously. Not to mention the fact that some take-out salads are bland and only include a few ingredients. However, the good news is that salads may be readily prepared ahead of time! Through this, you can plan and prepare the ingredients that go into your salad. With that said, here are 15 nutritious meal prep salad recipes you can easily do!
15. Mediterranean Bean Salad
Mediterranean Bean Salad is a fresh and healthy side dish, made with three types of beans, a delicious vinaigrette, lots of vegetables and fresh herbs. It's perfect for meal prep, potlucks and as a side dish during grilling season.
Check it here.
14. Quinoa Chickpea Salad with Lemon Dill Dressing
This quinoa chickpea salad is like summer in a bowl and comes together in less than 30 minutes! Quinoa and chickpeas are tossed with fresh cucumbers, crisp bell peppers and crunchy carrots, then drizzled with a light lemon dill dressing. Perfect for meal prep, potlucks and a side dish during BBQ season.
Check it here.
13. Mediterranean Quinoa Salad
Ready to try an incredibly easy quinoa salad that tastes incredible and requires very little effort?
Check it here.
12. Incredible Vegan Egg Salad (So Realistic!)
Drop what you are doing and make this vegan egg salad! Now, you may think I am crazy and wonder how tofu could ever taste like egg, but hear me out.
Check it here.
11. Spinach Goat Cheese Salad With Pecans & Sweet Potatoes
You can consider this a side dish or a complete meal your choice: it has vitamins, fibers, carbs, fats and proteins as well, what more could you ask for?
Check it here.
10. Italian Antipasto Salad
If you like sub sandwiches, you're going to love this Antipasto Salad! It has all of the flavor of a big Italian sub sandwich, without the carb-heavy bread.
Check it here.
9. Best BBQ Chicken Chopped Salad
This delicious BBQ Chicken Salad is ready in just 10 minutes, making it a great lunch idea or easy weeknight meal. The whole family will love this easy chicken salad recipe.
Check it here.
8. Easy, Healthy Chicken Salad with Quinoa, Tomatoes, Lemon and Basil
This gorgeous salad is perfect as a main course, or as a hearty side! Fabulous served warm or totally chilled, it can even be adapted for vegetarians. So easy and incredibly delicious – it'll quickly become a favorite at picnics and at dinner!
Check it here.
7. Peanut Crunch Salad in a Jar
A healthy, protein packed, super tasty lunch doesn't get any easier than this Peanut Crunch Salad in a Jar. Make up a bunch of them while meal prepping on Sunday and you will have grab-and-go lunches all ready in the fridge for your week ahead!
Check it here.
6. Chicken BLT Pasta Salad
This hearty salad eats like a meal with high-protein chicken, pasta and smoky bacon. It's everything you love in a BLT sandwich packed into a salad!
Check it here.
5. Middle Eastern Breakfast Salad Bowls
This vibrant & cool dish is reminiscent of the Mediterranean. It offers a fusion of herbs that are flavorful and healthy. Our breakfast salad bowl meal prep idea gives you a light & zesty metabolic boost first thing in the morning. This meal prep idea pairs well with sweet breakfast food and drinks like coffee and pastries. The acidity balances very well with sweets.
Check it here.
4.
This Greek Mason Jar Salads recipe makes 6 large, filling, and nutritious salads that are healthy, low-carb, and gluten-free! It costs $11.76 to make 6, and EACH salad costs just $1.96!
Check it here.
3. Southwest Salad Recipe
I've been finding myself with MAJOR salad cravings lately, hence this southwest salad recipe today! This salad craving is a good thing for all of us, because I'm on a quest to create as many awesome salad recipes as I can! This one does not disappoint.
Check it here.
2. Shrimp Caesar Salad Recipe
Shrimp Caesar Salad is a fancy seafood delight. This delicious recipe is one of the best options for a dish that is both elegant and healthy!
Check it here.
1. Shrimp Cobb Salad
Shrimp Cobb Salad is a great recipe for turning a classic dish into something fancy! Made with browned shrimp, blue cheese, and a creamy homemade dressing.
Check it here.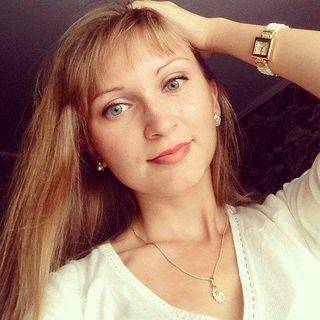 I share healthy recipes, clean eating ideas, and meal plans for weight loss, as well as give you the best tips on wellness, pregnancy, and parenting advice.