Are you tired of bringing the same old soggy sandwiches to work? Then why not change to pasta once in a while? However, if you are on a tight budget, then you would know not to order take-out meals each time. And this is why I always urge people to plan and prepare their meals ahead of time! This means that you will only need to reheat your food and you are good to go. Yes, this works with pasta as well! I have put together a list of healthy meal prep pasta recipes that you can prepare ahead for the oncoming week!
15. My Favorite Baked Ziti
This easy casserole goes from start to eating in far less than an hour. Perfect for entertaining or a quick dinner idea.
Check it here.
14. Ground Beef and Tomato Pasta Bake
If you are looking for a hearty and comforting meal, I've got you covered with this beef and tomato pasta bake. Pasta is baked in a rich tomato sauce and topped with cheese for an easy dinner that the whole family will love!
Check it here.
13. Vegetarian Pasta Bake
This creamy and cheesy vegetarian pasta bake is easy and to make and perfect for meal prep. Packed full of tasty flavors – red onion, goats cheese, spinach and tomatoes make for the perfect bowl of comfort! Quick to prep with fresh vegetables.
Check it here.
12. Garlic Chicken & Veggies Pasta Meal Prep Recipe
This Garlic Chicken & Veggies Pasta Meal Prep will satisfy even the pickiest eater, while helping you save time in the kitchen and stay on budget.
Check it here.
11. Spicy Tuna Pasta Salad
Spicy Tuna Pasta Salad is an easy cold pasta salad to serve during grilling season or to bring to your next potluck. It's perfect as a make-ahead side dish or lunch. You'll love the delicious, creamy, sweet and spicy dressing!
Check it here.
10. Cold Chicken Spinach Pasta Salad
This Cold Chicken Spinach Pasta Salad is the perfect easy cold meal prep idea or a dish for a potluck!
Check it here.
9. Easy Chicken Pepperoni Pasta Salad
Perfect for hot summer days, this easy chicken pepperoni pasta salad is just what you need! Plus, this pasta salad is great for meal preps if you have don't have access to a microwave.
Check it here.
8. Cold Chicken Pasta with Broccoli and Peas
Looking for a cold lunch idea? Then this tasty Cold Chicken Pasta with Broccoli and Peas meal prep is for you!
Check it here.
7. Homemade Penne a la Vodka
Don't worry the vodka just adds a delicious flavor and the actual alcohol content will burn off when you simmer the sauce.
Check it here.
6.
Cheesy Baked Pasta with Chicken is a delicious baked pasta that will satisfy your entire family. This baked pasta is comfort food at it's finest. It is filled with chunks of chicken, penne pasta, chopped tomatoes all wrapped up in a creamy cheese sauce. Make this ahead of time and pop in the oven before dinner.
Check it here.
5.
Is there anything more perfect than creamy mushroom pappardelle? That warm, earthy mushroom flavour paired with hearty pasta noodles, and bathed in a rich cream sauce…you know I'm right, bestie. Creamy mushroom pasta is as good as it gets.
Check it here.
4.
Fun fusilli pasta, creamy vegan pesto, earthy chickpeas, and bright roasted vegetables, combine for a quick, easy, and colorful vegan pesto pasta salad. This recipe is oil-free but full of flavor. Serve cold as a perfect side dish for a summer cookout or warm as your main course.
Check it here.
3. Pasta Salad With Cucumbers and Italian Dressing
This is a simple recipe for a pasta salad with cucumbers and Italian dressing. It is a great meal for the hot summer days and perfect as an alfresco lunch with a cold glass of Pinot Grigio.
Check it here.
2. Olive Garden Copycat Minestrone Soup
Olive Garden copycat minestrone soup tastes just like the restaurant version right at home. Warm, filling, and full of veggies, this soup is still incredibly easy to make and only requires the Instant Pot or one large stock pot to make!
Check it here.
1. Gluten Free Taco Pasta Salad (Paleo)
This Gluten Free Taco Pasta Salad is creamy, hearty, a little spicy, and the best side dish! This Paleo pasta salad is bold and hearty enough for any time of the year. It is great as a side dish, easy appetizer, or light meal. The flavors make this pasta salad unique and unforgettable!
Check it here.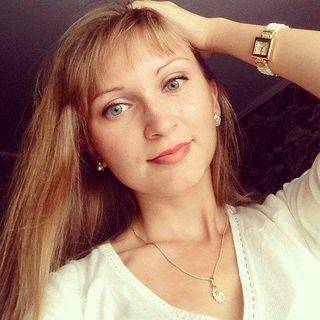 I share healthy recipes, clean eating ideas, and meal plans for weight loss, as well as give you the best tips on wellness, pregnancy, and parenting advice.