Simply said, the ketogenic diet is currently the lowest carbohydrate diet available. This means that just 20 grams of carbohydrates or fewer per day are recommended, but a high fat intake is also required. This diet teaches you how to keep track of your meals and your carb intake. However, if you are usually in a rush for work or school, then keeping track of your meals could be a challenge. This means that preparing your meals ahead of time is your greatest approach for sticking to the diet. With that said, here are 15 budget-friendly keto meal prep recipes you can easily do and follow!
15. Green Chile Mexican Chicken (Low Carb Dinners)
The BEST Green Chile Mexican Chicken dish is much closer than the restaurant! This one is low carb and only a 10-minute prep in your own kitchen.
Check it here.
14. Keto Egg Salad with Bacon
Keep this Keto Egg Salad with bacon recipe in your back pocket, because it's healthy, super tasty and SO easy to make! It's totally perfect for a quick lunch, for your weekly meal prep, or to bring to a picnic.
Check it here.
13. Best Cheesy Keto Taco Casserole Recipe – Easy & Low Carb Skillet Dinner
This easy keto taco casserole recipe is perfect for Taco Tuesday and any low carb diet! The recipe is loaded with tons of cheese and Mexican flavors, and it's a great meal for the whole family! The best part? It's ready in just 30 minutes!! Making it great for busy weeknights!
Check it here.
What Else Can you Do to Get Into Ketosis Faster?
You could try some of the dietary supplements. Trim Life Keto was formulated by Keto experts to include BHB salts, which helps your body reach the state of fat-burning ketosis faster and stay in it for longer, helping release stored fat in the form of usable energy.
12. Keto BBQ Chicken Drumsticks
An easy keto and low carb friendly approach to getting crispy, flavorful, BBQ chicken drumsticks without having to use a fryer!
Check it here.
11. Easy Bacon Cauliflower Fried Rice
This is a quick and easy meal using delicious crispy bacon, pre-made frozen cauliflower rice, and a handful of veggies for the perfect breakfast, side dish, or dinner recipe. It's whole 30, gluten free, and low carb keto friendly too!
Check it here.
10. Instant Pot Lemon Garlic Chicken Recipe
Instant Pot Lemon Garlic Chicken recipe is one of the most delicious meals that you can make in your Instant Pot. It's creamy, zesty, and absolutely delicious! This recipe is so easy and quick to make as it takes less than 30 minutes to be ready!
Check it here.
9.
Easy sheet pan eggs recipe that makes a perfectly healthy breakfast, brunch, or light lunch. It is a great breakfast meal to cook for meal planning as well as to feed a crowd.
Check it here.
8.
This cauliflower perogie casserole recipe is a family favorite full of delicious cheesy goodness. Add it to your low carb menu planning or keto diet today!
Check it here.
7. Yummy Low Carb Hamburger Soup
Low Carb Hamburger Soup is always a crowd pleaser around here! This is a recipe that I will often double and triple when meal planning. I will serve some on the day of cooking and freeze the rest in small batches to use later.
Check it here.
6. Pizza Stuffed Zucchini Boats
Pizza Stuffed Zucchini Boats are such a fun way to enjoy all the delicious flavors of pizza, but in a healthy way! This Zucchini Boat recipe is low carb, keto friendly, and gluten free, but tastes amazing! An easy weeknight dinner and a great way to work vegetables into your diet!
Check it here.
5. Keto Big Mac Salad
This keto big mac salad is loaded with all your favorite burger toppings including pickles, onions, avocado, bacon, and a "special sauce" dressing! You will not even miss the bun with these low carb and keto big mac salads.
Check it here.
4. Air Fryer Parmesan Crusted Chicken Breast
Air fryer parmesan-crusted chicken breast are lightly coated in Greek yogurt and parmesan cheese before being air-fried until crisp and juicy. This low-carb and gluten-free recipe is a healthy weeknight dinner the whole family will love.
Check it here.
3. Keto Meatloaf Casserole
When you're struck with the dinner dilemma and can't decide between meatloaf or a casserole, don't decide at all and make this tasty all-in-one keto Meatloaf Casserole!
Check it here.
2. Keto Mexican Cauliflower Rice And Chicken
This keto cauliflower rice and chicken is the perfect one-pan dinner any night of the week! Quick and easy and jam-packed with flavor, this keto Mexican dinner is sure to be a new favorite!
Check it here.
1. Keto 4-H Burger Mate – Healthy Homemade Keto Hamburger Helper
I grew up eating hamburger helper. It was nothing fancy, certainly not gourmet, but I loved it! I loved it so much, that even when we gave up processed foods and moved to a clean eating diet several years ago, I found a recipe to make it at home using whole ingredients.
Check it here.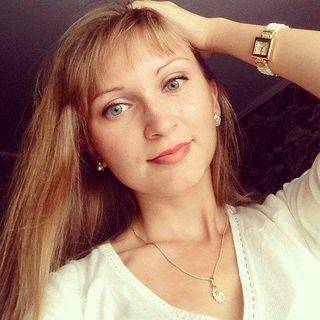 I share healthy recipes, clean eating ideas, and meal plans for weight loss, as well as give you the best tips on wellness, pregnancy, and parenting advice.