Breakfast is frequently regarded as the most essential meal of the day, and rightfully so. Breakfast foods jumpstart your metabolism and provide you with the energy you need to go through the day. Breakfast, on the other hand, is a meal that we rarely have time for, especially if we are always rushing to work. Here's where meal prepping comes in handy. All there's left to do is to reheat your meals and you're ready to go! With all that said, here are 15 healthy breakfast meal prep recipes to kickstart your day!
15. Mini Frittatas with Spinach [Freezer Friendly!] (Gluten Free and Paleo)
Mini frittatas with spinach are one of the best healthy, fast, and portable breakfast! This make-ahead frittata recipe is super freezer friendly. Just grab one out of the freezer on a busy morning, and you're set!
Check it here.
14. Instant pot Meal Prep – Quinoa Burrito Bowl
Instant- pot Meal prep Quinoa burrito bowl is a healthy twist to a popular Mexican takeout favorite. Its made easily in the pressure cooker/instant pot in under 1 minute! Easy to customize and perfect for busy weeknights. This quinoa burrito bowl recipe is loaded with flavor and packed with protein, fiber, and good fats and it's perfect for healthy meal prep/ lunch-box idea!
Check it here.
13. Make Ahead Huevos Rancheros Breakfast Burritos
Keep mornings easy with these wonderful breakfast burritos. Make them ahead of time, freeze and microwave for an easy grab and go breakfast. These delicious Huevos Rancheros breakfast burritos are filled with spicy black beans, onions, garlic, and eggs.
Check it here.
12. How To Make Delicious Homemade Breakfast Burritos
Getting yourself and your family out the door on time each morning can be a challenge. Add in getting everyone to eat a healthy breakfast as well and that's a stress you just don't need. Breakfast Burritos are an easy make-ahead meal you can have ready in the freezer for those mornings when you need to grab and go.
Check it here.
11. Gluten-free Apple Cinnamon Baked Oatmeal Squares
Looking for a yummy, healthy, and hearty make-ahead gluten-free breakfast? These gluten-free apple cinnamon baked oatmeal squares can be made one day and enjoyed for breakfast the next few days! They're soft and chewy, and full of chunky apples and cinnamon!
Check it here.
10. Overnight Steel Cut Oats (Hot or Cold)
An easy, fuss-free recipe for overnight steel cut oats with little prep and a short cook time. Unlike the no-cook or slow cooker methods that can leave the oats either too chewy or gloopy, this technique yields oats with a nice blend of chewiness & creaminess.
Check it here.
9. Tex-Mex Egg Breakfast Muffins
An easy breakfast muffin recipe with eggs, bacon, cheese, and simple Tex-Mex ingredients. Baked egg cups are a yummy, healthy, and affordable on the go breakfast that you can make the day before and reheat for quick meals all week long.
Check it here.
8. Italian Breakfast Casserole – Keto / Low Carb / Make Ahead
Egg casseroles are great for so many things. They are a quick way to serve a large number at a brunch. They work well for meal prep as a quick grab-and-go breakfast option. And because there are so many options, they can be quick to make with ingredients on hand, like this Italian breakfast casserole recipe.
Check it here.
7. Healthy Peanut Butter Breakfast Bars
These are the BEST Healthy Breakfast Bars ever! I have eaten one every day for over a decade (seriously)! This easy recipe is made in one bowl in 30 minutes, and is loaded with fiber, protein & omega-3s to keep you full all morning long! Plus they're gluten-free, dairy-free, refined sugar free and vegan!
Check it here.
6. Peanut Butter Overnight Oats
This Peanut Butter Overnight Oats Recipe is an amazing, healthy breakfast full of protein and fiber! These vegan overnight oats are made with only 7 ingredients and take 5 minutes of prep time, so they are also a great meal prep idea for busy weeks!
Check it here.
5. Vegetarian Breakfast Egg Burritos
Vegetarian Breakfast Egg Burritos are a nice make-ahead breakfast for those busy days, especially during the school year. These breakfast burritos are loaded with veggies, eggs and cheese along with warm Southwestern spices. Make a big batch of these burritos and freeze them for later!
Check it here.
4. Vegetarian Breakfast Egg Muffins
Vegetarian Breakfast Egg Muffins are a kid-friendly, easy to make breakfast or lunch muffin. With eggs, vegetables, cheese, spinach and spices you will have a nutritions, flavor-packed meal.
Check it here.
3. Mediterranean Rice and Chick Pea Mini-Frittatas
Some mornings just call for a healthy grab n' go breakfast… These Mediterranean Rice and Chick Pea Mini-Frittatas with feta cheese, fresh herbs, and spinach get their "staying power" from leftover rice (white or brown) and coarsely chopped chick peas. Hot out of the oven, warmed up the next day, or even room temperature, they're a tasty, nutritious way to change up your morning routine!
Check it here.
2. Mexican Mini-Frittatas with Chorizo and Cotija
A portable egg frittata loaded with fresh veggies, lean chorizo, cilantro, and cotija… Mexican Mini-Frittatas with Chorizo and Cotija are delicious, quick and easy, and re-heat beautifully for breakfast or lunch on your busiest days!
Check it here.
1. High Protein Vegan Breakfast Burritos
Vegan breakfast burritos with plenty of protein? Yes please! Nopalitos, black beans, thin-sliced new potatoes, avocado, red chile sauce, and yes, crumbled tofu all wrapped up in a soft flour tortilla… High Protein Vegan Breakfast Burritos are loaded with the flavors of the southwest, and full of nutrients! What a great way to kick start your day!
Check it here.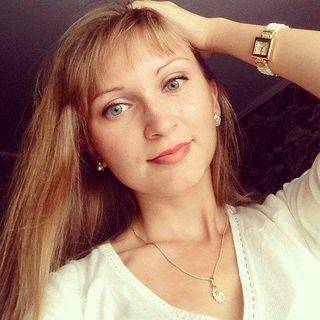 I share healthy recipes, clean eating ideas, and meal plans for weight loss, as well as give you the best tips on wellness, pregnancy, and parenting advice.