Free printable games for kids
While still young, parents should already stimulate and engage their children's senses and interests. This means that they should let their children be curious about their surroundings and start learning how most things work. Games (specifically interactive ones) are a great example of this. Naturally, children have quite a short attention span and are more prone to get bored or lose interest that are not fascinating to them. This is why simply sitting them down while parents teach them stuff does not usually work especially with young kids. And because of this, parents should think of creative and fun ways to teach their children. Games such as board games, puzzles, and other interactive activities help challenge children's minds as they will be encouraged to think more actively and make decisions. Games will also help your children practice a longer attention span as they will be focused on the task at hand. It is also always good to add in some educational games such as quizzes or flashcards to hone their memory and problem-solving skills.
With all that said, you may now be wondering about what things or games to buy. But if you must know, you can actually just print out these kinds of games within the comforts of your own home! Some of the few educational printable games you can find online are:
Maze games.

This will challenge your children to use their brains and think of ways to escape. There are different themes of mazes so be sure to choose ones that you are sure to catch the interest of your kids.
Word search.

If your kids are already at the stage where they can read and write, then word search is a great game to try. Depending on the skill of your child, you may want to print out easy or intermediate levels.
Connect the dots. Kids of all ages always love this kind of game. You can choose to print out numbers or the alphabet instead of plain dots to further challenge your children.
Spot the difference.

This is also a fun and challenging game for your kids that is easily printable. Make sure to print fun photos that your kids will love!

Color by number.

To further hone your children's artistic sides, you may give them a simple coloring page or you can also print out photos with specific numbers to them wherein there are assigned colors to the numbers.
Fun printable crafts
If you want your children to practice their creativity, then you may want to present them with easy crafting and DIY activities. And since they are still young, you may not want to present them with complicated materials to DIY. So instead, you can print out crafts that you can make or find online! This can include printable paper dolls, greeting cards, paper toys, puppets, and more. If you want more ideas and inspirations, here is a list of fun printable crafts that your kids will surely love.
15. Free Printable Games
If free printable games is what you're looking for, you're in the right place! Moms & Munchkins has loads of games that you can print for free. We have a variety of games like charades, scavenger hunts, word scrambles, word searches, trivia games and more.
Check it here.
14. Free Printable Letter Crafts (Just Print, Cut And Paste!)
I LOVE letter crafts for toddlers and preschoolers. They're the best! But PRINTABLE letter crafts?! Even better!
Check it here.
13. Free Printable Easter Bingo Cards for Kids of All Ages
Looking for a fun game to play with your family at Easter? Get these free Easter bingo cards for your party or just to enjoy all Spring.
Check it here.
12. Kids Can Code! Simple and Fun Lego Coding Activities
Why should you start to introduce the concept of coding to your kids? Well, a big argument is that technology doesn't appear to be slowing its progress any time soon. We are already an online society, and more and more parts of life are going online. Computers are everywhere and those are run by coding.
Check it here.
11. Winter Theme Preschool Worksheets
With temperatures dropping and all the snow we got this year, we are sometimes forced to spend more time indoors. This is why these Winter Theme Preschool Worksheets are so amazing in keeping your little ones entertained. Simply print them all and have fun!
Check it here.
10.
Baby Yoda Paper Craft
This Baby Yoda Paper Craft is a fun paper craft for all the fans of this super cute Star Wars character– The Mandalorian. He is officially called The Child, but fans decided to call him Baby Yoda. He is actually a member of the same alien species as Yoda. So adorable!
Check it here.
9. Free Printable Dinosaur Bingo (for a roaring good time)
This Free Printable Dinosaur Bingo is perfect for the little dino-lovers in your life! Dino bingo is perfect for dinosaur birthday parties or any time you want to have fun together as a family.
Check it here.
8. Free Printable Dinosaur Matching Game (for your dino-loving child)
This Free Printable Dinosaur Matching Game is perfect for the dino-loving child in your life! Pick from a classic memory game or challenge your children with a more advanced shadow matching and mirror image matching versions.
Check it here.
7. Printable Easter Scavenger Hunt (Play Inside & Outside)
Looking for some springtime entertainment for the kids? As the weather warms up and we're looking forward to Easter, it's a great time to use your own backyard for a bit of fun. This Printable Easter Scavenger Hunt can be played both inside and outside.
Check it here.
6. Free Wedding Activity Book
Your little guests will love this 22 page activity book complete with coloring pages, crossword puzzles, games, and more! Print these out and create a book for each child to add a special touch to your wedding day.
Check it here.
5. Fill the Fridge! Free Printable Food Matching Activity for Kids
This free printable food matching activity is a great way work on new vocabulary, following instructions and colors.
Check it here.
4. Fish Bowl Playdough Mat (Free Printable)
Playdough mats are one of my favorite learning tools! This free printable fish bowl playdough mat will help your child build fine motor skills, have some sensory fun and learn new vocabulary.
Check it here.
3. Free Spring Printable Pack for Preschoolers
Ahhh Spring! How we love everything Spring! Along with this free printable pack for Spring, we have prepared for you packs for St.Patrick's Day and Easter! So many great things to celebrate at this time of the year! Enjoy playing and learning!
Check it here.
2. Bean Math Grid Game & List of 50 Math Manipulatives to Use
Two very simple to set up bean math grid games. We have prepared for you blank math grid templates for counting from 1 – 10 for toddlers and preschoolers, and 1 – 20 for pre-K and older kids. We have also included a printable list of 50 either free or very inexpensive math manipulatives, but more about this later on.
Check it here.
1. Mary, Mary Quite Contrary Roll & Build Flower Game
Today we played a little game as we worked on number recognition with our toddler! All of this happened as we sang another popular nursery rhyme – Mary, Mary Quite Contrary. Last week we had fun with Hickory Dickory Dock as we learned numbers, time telling and fine motor skill practice with clothespins. Have you seen it already?
Check it here.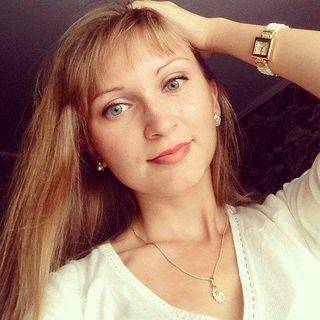 I share healthy recipes, clean eating ideas, and meal plans for weight loss, as well as give you the best tips on wellness, pregnancy, and parenting advice.