Spring season is the perfect time to bond with your family and do creative activities! Think spring cleaning, Easter egg hunt, going on a picnic in your own backyard, and more! But do remember that you do not need anything expensive to be creative! So whether it's for you or for your kids, here are 15 fun and creative spring printables to enjoy!
15. Spring Is Sure To Follow | Free Spring Printable
I don't know about you but winter sure seems to be hanging on around here. I made this Free spring printable to help remind me that Spring is sure to follow, no matter how long the winter! I hope it helps bring a little spring to your home as well!
Check it here.
14. Jelly Bean Coding Activity: An Easter STEM Project
You really can't talk about STEM education without considering coding. Computers and technology aren't going anywhere, and it helps kids to at least be exposed to a lot of these concepts.
Check it here.
13. Free Printable Spring Bingo (perfect for spring flings!)
This printable spring bingo is perfect for parties and everyday fun! Download 14 spring bingo games for free or grab an entire classroom set of spring bingo boards.
Check it here.
12. Free Spring Word Search Printable (cute color & ink-saving black and white!)
This free spring word search printable is available in color or ink-saving black and white! Grab your word search printable today – no email address required.
Check it here.
11. Free Spring Memory Game Printable (easy, screen-free fun for kids!)
This free spring memory game printable is a low-prep, screen-free spring activity for kids! Older children can use it as a memory game and toddlers can play it face-up as a spring matching game. Keep scrolling to download your copy for free (no email address required)!
Check it here.
10. 21+ Spring Coloring Pages – Free Printable Spring Adult Coloring Pages
These spring coloring pages are perfect for adults and teens! Grab these free printable spring coloring pages with flowers, butterflies, and even a cute sloth coloring page.
Check it here.
9. Free Printable Mother's Day Cards & Crafts
These free printable Mother's Day cards and printable Mother's Day crafts are the perfect way for your children to get crafty and celebrate their mom.
Check it here.
8. Free Easter Word Search Printable (secular and religious versions)
This free printable Easter word search is a fun, low-prep activity and easy candy free Easter basket idea! Pick from a secular or a religious Easter word search printable in color or ink-saving black and white.
Check it here.
7. 25+ Free Printable Easter Egg Templates & Easter Egg Coloring Pages
Welcome to this epic collection of free printable Easter egg templates and Easter egg coloring pages! I hope you enjoy and please let me know if there's something missing you'd like to see added!
Check it here.
6. Free Easter Matching Game Printable (an easy screen-free activity!)
This Easter matching game printable is an easy, low-prep activity for kids! Use it as a matching game for toddlers or flip it over for an Easter memory game for your older kids.
Check it here.
5. Free Printable Easter Bingo (secular and religious versions!)
This free printable Easter bingo is fun for the whole family! Print out a set to keep your kids busy while you cook Easter dinner, put them in Easter baskets, or use them with your Sunday school class.
Check it here.
4. 9 Free Printable Ladybug Templates (cute for coloring & crafts!)
These free printable ladybug templates are great for ladybug crafts and lessons about ladybugs! Take your pick from several sizes of ladybug template cut outs, including ladybugs without spots.
Check it here.
3. Free Printable Flower Pot Templates (for adorable Mother's Day crafts)
These free printable flower pot templates are perfect for Mother's Day crafts, preschool crafts, or for lessons about plants and gardening. I hope you enjoy!
Check it here.
2. Free Easter Bunny Bag Printables
We may still be waiting for piles of snow to melt but it's never too early to start planning for Easter! Yes, I've already started eating Easter chocolates…someone has to test them all out first, right? For this month's free printable, I wanted to create something cute for Easter so we came up with these sweet Easter Bunny bag printables.
Check it here.
1. Easter Scavenger Hunt Ideas
Here are some fun Easter Scavenger Hunt ideas for your kids to play that will lead them through a story of the Easter Bunny getting ready to leave for his Easter adventures. Each free printable clue will lead them to the next clue until they reach the final surprise.
Check it here.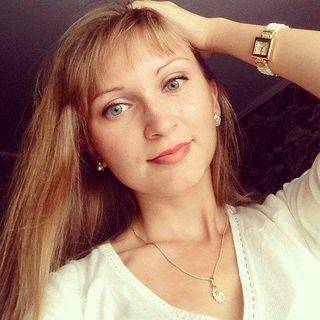 I share healthy recipes, clean eating ideas, and meal plans for weight loss, as well as give you the best tips on wellness, pregnancy, and parenting advice.