How do I make my family life easier?
Starting and building a family can be daunting at first. You have all these lives in front of you that you need to pay special attention to. However, making your family life easier does not require some magical technique or skills. It all simply comes down to having a good and healthy relationship. A healthy family relationship bonds each family closer which builds trust and happiness. You can build a good relationship and make your family life easier through these simple ways:
Don't forget to spend quality time with your children and partner.

There are a lot of ways you can spend your quality time which can include having one-on-one chats (even just for 5 minutes), going out to the park, setting up family board games each week, or going out on a family outing.

Do chores together.

This can also greatly contribute to a healthier relationship between family members.

Take an interest in each other's lives.

Do not ignore your children if they are happily showing you a drawing they made. Make time and go to your children's recitals, sports events, and so on.

Encourage communication.

A positive and healthy communication is the backbone of a healthy relationship. Some ways to promote positive communication is by taking the time to listen to each other without judgment. Another is by including each family member when it comes to decision making. This also includes letting your children make their own decisions.
How do I make parenting fun?
I am sure you have asked yourself this once in your life: "How do I make parenting easier?". Parenting is never an easy job. There are a lot of things you need to consider in educating and helping your children grow. This includes making them happy but also not spoiling them in the process. However, giving things and luxury items to your kids is not the standard for making them happy. Simply establishing a happy and playful attitude towards them is more than enough. Here are some parenting tips you can follow to make parenting more fun and easier:
Introduce your kids to different hobbies or projects. Choose something that you think your child would be interested in, of course. It can be painting, crafts, cooking, and more.

Join them! All work and no play won't establish a happy relationship between you and your children. There is always time for disciplining them so let them make a mess. Let your children be curious and make mistakes. That is how they learn.

Make chores and errands fun. Assign them to simple house chores such as cleaning their rooms or sweeping the floor. Put on some music while you're at it. You can also make errands, such as shopping, fun by letting your toddler sit in the cart, or giving them a challenge by giving them your grocery list.

Be a role model for your children. Kids love copying their parents. So if you show them a happy and bright attitude, then they will copy you.
Parenting hacks for toddlers
If you want more tips on how you can make parenting life easier, then here are some extremely clever and fun parenting hacks that you and your toddler will enjoy!
15. How to Stay Cool & Prevent Heat Exhaustion This Summer
Now that my toddler can run around and play outside, she can't get enough of it. Unfortunately, Mommy is prone to heat exhaustion and heat stroke so I can't be outside for too long in the summer without overheating and getting sick. But all of that changed when I found a solution and now I'm able to prevent heat exhaustion and keep cool for longer periods of time outside in the summer sun.
Check it here.
14. How to Encourage Kindness with this Summer Kind Kids Challenge
The kids are almost home for the summer and there's a most pressing question: What are we going to do all summer long? Since summer camps are stupid-expensive where we live, my kids get Camp Mom every summer.
Check it here.
13. How to Not Go Crazy With Your Kids Home This Summer
Are your kids home this summer? We do these 6 things every day during the summer so I don't go crazy and I can enjoy the summer days as much as my kids and so I don't wish away their summer.
Check it here.
12. What is Summer Slide and How to Prevent It
Summer learning loss, otherwise known as Summer Slide is detrimental to our kids' learning progress. But it can be avoided by doing simple activities throughout the summer. And the best news is: even if you do only 1 activity to prevent Summer Slide, it will help your child. The easiest way to prevent Summer Slide will only take a few minutes each day.
Check it here.
11. Fun & Frugal Ways to Keep Your Kids Cool This Summer
I've got to get a bit creative in how I not only keep my 5- and 2-year-old entertained this summer, but also keep my fair-skinned gingers cool and protected from the sun.
Check it here.
10. 109 Fun Kids Activities in Summer: Indoor and Outdoor
The summer holiday is just around the corner. For some people, they will plan for a family vacation months in advance. But for others —who don't have enough budget to spend for a family vacation away—they have to settle with staying home with the kids at home. See more Indoor DIY Crafts For Kids.
Check it here.
9. Fun Backyard Activities for Kids
Backyard activities for kids don't have be boring! With these fun ideas your kids can relax, explore, and use their imagination in the great outdoors!
Check it here.
8. DIY Summer Survival Kit with Dollar Store Finds
Tired of hearing the words "I'm Bored" all summer long? Find out how to use awesome Dollar Store finds to create your own budget friendly DIY Summer Survival Kit. Get bored kids off screens and playing outside this summer break.
Check it here.
7. Printable Summer Bucket List 2020
It's almost everyone's favourite time of year again (or at least the kids, anyway). That's right, time to welcome summer break! Two whole months of freedom! What in the world will you do with a house full of kids and two months off?
Check it here.
6. 7 Easy Scavenger Hunts for Kids
If you're looking for some fun (and partially educational) activities to do with your kids, these scavenger hunts are just what you need! Best suited for ages 3 and up, you'll have a great time doing these!
Check it here.
5. Six Ways to Keep Older Kids Busy Over the Summer
Six great ways to keep older kids busy over summer break without screens and lots of wasted time. Accomplish family projects or have lots of family fun while kids are out of school with these ideas.
Check it here.
4. Was Your Favorite Carnival Canceled? Here's How To Create Your Own This 4th Of July!
Wondering how to carry out your yearly traditions in a not so traditional year? Don't worry a lot of us are having the same question. With independence day approaching and social distancing in place we have to wonder, what will this year be like?
Check it here.
3. Staycation Ideas (That Are Actually Fun And EASY For Families With Kids)
I tried to look up some fun staycation ideas for this summer since we are doing a lot of staying home and limiting our access to people due to the pandemic. You know what I found? People telling me to clean out my closets and visit "virtual" museums online.
Check it here.
2. Summer Reading for Parents and Kids
My children and I have always loved to read! We do our best to squeeze in some time to read every day. In the summer, though, when we have a more relaxed scheduled, we are usually able to get in a little extra reading time each day.
Check it here.
1. Virtual Summer Camps for Kids
Summer 2020 is not cancelled. It's upon us, but it certainly looks different than summers past here in Brooklyn and in much of the country. While there are camps that are able to open, many will not and instead of opted to create online versions for kids. Virtual Summer Camps for Kids certainly seems like an oxymoron, however we all recognize that we will need programs and classes to keep our kids occupied, engaged, and active this summer.
Check it here.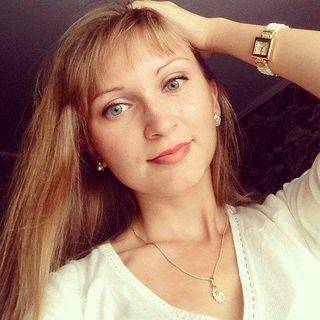 I share healthy recipes, clean eating ideas, and meal plans for weight loss, as well as give you the best tips on wellness, pregnancy, and parenting advice.