Sometimes we can only wonder at the amount of energy our toddlers have – most often it just beats over the edge, making us go crazy from the chaotic running around and an insane amount of questions. However, this energy can be directed to a peaceful course. We would like to offer you some wonderful games and activities that your fidget could always spend time with benefit and pleasure and learn something new!
Toddler Activities At Home Indoor
When it's raining, snowing or cold outside and the walk in the street doesn't seem like a good idea a lot of toddlers start getting bored. Offer them a bit of exciting indoor activities thanks to which your child will not even notice when the evening comes!
What are good activities for 2-year-olds?
In order to develop fine motor skills and object perception try to offer your two-year-old toddler something like this. You can follow the link and learn more about each activity on this list.
What can I do with my 3-year-old at home?
A three-year-old toddler learns the world around him very productively as logic and mental activity gradually begin to develop faster. If you want to combine business with pleasure and develop your kid's important skills in a playful way you should pay attention to excellent games and activities. Follow the links to learn more!
Educational Activities For Toddlers
Even if the school still seems to be something far away it is never too late to learn! Toddlers are happy to develop useful skills for school through exciting and interesting activities that allow them to expand knowledge about the world. Games and activities not only prepare the child for school but also develop attention, memory, thinking, and creativity. And, of course, bring great joy and vivid impressions. Psychologists believe that communication with children in this form brings together and helps to establish a strong and trusting relationship with the kid. Ready to try? We offer you the most interesting and useful ways to spend time with your dear toddler!
So, How Can I Play With My Toddler?
Large & Small
This is a great game to help kids match the size of the objects. Find 5-6 objects that are similar in their shape but different in size, and put in them in a box – it can be spoons, pencils, plates, balls, or round fruit. Let your toddler take out the items one by one while you telling the size. Then you can switch your roles!
Count & Color
This game learns to count and distinguish colors at the same time. For this activity, you can use 12-15 plastic eggs of at least 4 to 6 shades. Ask the kid to arrange the eggs in groups of the same color or in piles of 2, 6, or 4. Eggs can be replaced with bright fluffy DIY pom-poms.
Image Sorting
In this game, your kid learns to find connections between objects on a certain feature. Take two groups of 9-10 photos with images of fruits, vegetables, cars, toys, flowers, etc. Take one chart, cut each of the photos in it and put them in a box. Do the same for the other chart and keep them in a separate basket or a bowl. Ask the toddler to sort two identical pictures from two bowls.
Check the memory
Tell your kid an interesting tale or story with many details and then ask questions about the characters and events. This kind of work with texts by ear is great at developing memory and skill of retelling at an early age.
If you need to keep your toddler busy while you are waiting for a doctor's appointment or standing in a traffic jam, try simple but very interesting learning activities:
To learn your kid to count, show him your fingers and ask how many of them are.
To know the colors, tell your kid about the colors of different objects such as fruits and vegetables.
To understand shapes, show toddlers different objects and tell them their shape.
If your kid knows the count accidentally ask him what happens after and before a certain number.
You can tell him about the sounds that different animals make so that he identifies and relates them to them.
Show your kid different alphabets and tell him their pronunciation.
You can even teach him a nursery rhyme. Ask him to repeat or sing along.
Give them drawing books and sketches so the toddler can draw and perceive the objects around them.
Activities For Toddlers In Childcare
Toddlers often spend time in childcare while their parents are at work. If you are a caretaker, you probably know how kids like to spend time outdoors and how curious and energetic they are. Games and physical activities for the development of motor skills will help to strengthen the immune system and the health of the kid and help him get the most vivid impressions without complex and nervous situations for you.
So, What Activities Can I Do With My Toddlers in a Childcare?
1. Catch the ball
This game is very simple but adults love it for the opportunity to improve the grip and coordination of toddlers, and kids like it because it's really fun and exciting!
2. Riding
Riding tricycles teaches to keep balance and increases strength in the legs. In addition, the kid feels very adult and confident!
3. Dancing
When the toddlers in childcare are tired of sitting behind books and dolls, it's time to dance! The recipe for the best childcare dance is simple – the funniest and energetic music you'll manage to find and the movements that kids like the best of all!
4. Blowing Bubbles
Funny, colorful, perfectly flying, and shimmering – do we need to say anything more about bubbles? This fun will entice your toddlers for at least a couple of hours!
5. Gardening
If there is a small garden especially for kids in your childcare then you will always find something to do with them. 3 years old toddlers are old enough to help plant flowers and vegetables, water and take care of them.
See all the activities in detail and learn more at Dr.Prem
Have more fun, love and learning with your toddlers!
Did you find this post useful? Save THIS PIN below to your Toddlers board on Pinterest 🙂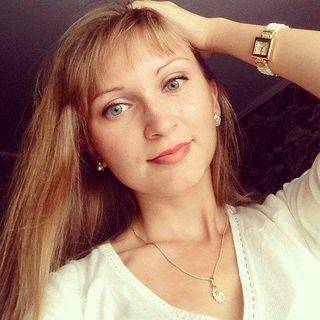 I share healthy recipes, clean eating ideas, and meal plans for weight loss, as well as give you the best tips on wellness, pregnancy, and parenting advice.