What kind of bread do vegans eat?
If you're a vegan or follow a plant-based diet, you'll be pleased to learn that most bread is vegan-friendly, as it's usually prepared with yeast, flour, water, and salt. This is true for a wide range of breads, including bagels, rolls, tortillas, sourdough, and more. However, certain commercially produced and marketed breads are not good for vegans since they may include dairy products such as whey, butter, cream, and eggs, which are not compatible with a plant-based diet. To be safe, always check the ingredients list when purchasing bread from your local supermarket. The less processed the bread is, the more likely it is to be vegan.
However, if you want to be more particular about the kind of bread vegans eat, here is a list of the most popular vegan breads:
Pita – a flatbread made from flour, water, yeast and salt.

Sourdough – a fermented bread made from a mixture of flour, water, salt, and sometimes yeast.

Ezekiel – a legume and whole grains-based bread

Baguette – a popular French bread that is made from flour, water, yeast, and salt.

Kosher bread

Focaccia
How do you make vegan bread from scratch?
If you don't want to take any chances and purchase bread from the store (because some may include non-vegan components), your best option is to bake your own vegan bread from scratch. And, with only 4-5 ingredients, you can rest confident that it will be quick and simple to prepare!
Ingredients:
4 cups of all-purpose flour
1 packet of active dry yeast
2 tablespoons of olive oil
1 ½ teaspoons of salt
1 ¾ cups of hot water
Directions:
In a large mixing bowl, combine flour, salt, and yeast; make a well in the bottom, then pour in water and oil.
Slowly stir the flour into the liquid mixture with a wooden spoon until it is completely absorbed, then roll it into a ball and lay it on a flour-dusted work surface.
Knead the dough for 5 to 10 minutes, or until it reaches an elastic state.
Place the dough back in the large bowl after rinsing and greasing it, and cover with a moist towel or plastic wrap. Wait for the dough to rise by storing it in a warm area.
Return the dough to a floured work surface after it has risen. To remove air bubbles, punch and kneel slightly.
Divide the dough and arrange it on lightly oiled baking sheets. Preheat the oven at 375 degrees Fahrenheit and allow the dough to rise for 20 minutes.
Bake 30-40 minutes until the crust is golden.
Cool in a rack and serve.
Vegan bread recipes
No, you are not obligated to eat only plain bread all of the time. You can actually make some pretty excellent and wonderful vegan bread! Banana bread, tortillas, flatbreads, and more are all included! You can even customize your gluten-free bread. With that in mind, here is a collection of quick and easy vegan bread recipes you will enjoy!
15.
With just 4 simple ingredients, you can make this No Knead Artisan Bread Recipe. It's surprisingly easy to make, too – just make the dough, let it rest, then bake it in the oven for 40 minutes.
Check it here.
14. Pita Bread (With Whole Wheat Flour)
This soft and light Pita Bread is made from whole wheat flour and also has the trademark pita pocket perfect for stuffing with tahini, hummus, falafel or anything else you'd like!
Check it here.
13. Easy French Bread
A simple and delicious recipe for French bread made in the Dutch Oven- crisp crust, soft crumb, and perfect to serve with dinner.
Check it here.
12.
One of life's greatest simple pleasures… Fluffy, delicious bread baked over a campfire. This no knead bread on a stick is so fun to make, and even more to eat!
Check it here.
11. Olive Oil And Rosemary No Knead Bread
No knead bread is the way to go! You don't need a machine. You don't need any bread making experience. All you need is a bowl, a spoon, a pot, and plenty of time (it rises while you sleep!) and you too can be eating this yummy rosemary no knead bread tomorrow.
Check it here.
10. Soft Gluten-Free Vegan Bread: Nut-Free & Gum-Free
The tenderness of a traditional loaf of bread with the taste that will have everyone asking you for the recipe! AND, this bread is gluten free, nut free, gum free and vegan too!
Check it here.
9.
This Italian yeast bread – baked with a savory topping of rosemary, parmesan, and sea salt – is lightly crusty on the outside and chewy on the inside.
Check it here.
8. Pizza Dough Recipe
Find out how to make perfect classic pizza dough that bakes into a crust that's crispy on the bottom and tender inside.
Check it here.
7.
Easy vegan cinnamon rolls with just 8 ingredients and an optional overnight method. Made with a base of spelt flour and with a coconut sugar and coconut oil filling, but with plenty of substitution options!
Check it here.
6.
An easy spelt bread recipe, made with 100% whole grain spelt flour, for the perfect sandwich bread. You're just over two hours away from homemade bread, and about 10 minutes of active kitchen time.
Check it here.
5. Homemade Rosemary And Sea Salt Spelt Bread
While spelt bread might seem like a speciality bread, there is literary evidence that once upon a time, it used to be a staple food in people's diets. Spelt offers great nutritional value and it is rich in dietary fibre, essential for healthy digestion.
Check it here.
4. Panini Bread Recipe (Ready in 1 hour!)
This amazing and super easy panini bread recipe will make your kitchen smell like an Italian bakery! It's crusty, irresistible, super easy to make, and ready in 1 HOUR flat.
Check it here.
3. Authentic French Whole Wheat Baguette with 3 Ingredients (vegan, wfpb)
Are you in the mood for a delicious whole wheat baguette that is so authentic that you feel like you're at a French bakery? Or you do not want to go to the next Panera and buy some whole grain baguette? Then you should definitely try this crispy and delicious French baguette recipe made from whole wheat (or spelt) flour.
Check it here.
2.
Learn how to make this easy, homemade bread recipe, using a few simple and wholesome ingredients, with the added bonus of no kneading required! Add in some chopped dried figs and walnuts for a little crunch and sweetness.
Check it here.
1. Traditional Mexican Bolillos Easy Recipe
Learn how to make traditional Mexican bolillos with this very easy recipe and video below. Making the classic crunchy oval rolls is easier than you think.
Check it here.
15 Homemade Vegan Bread Recipes
If you are vegan or on a plant-based diet, then it is good to know that most bread is actually vegan-friendly since bread is traditionally made from yeast, flour, water, and salt This applies to almost all varieties of bread including bagels, rolls, tortillas, sourdough and more. However, there are some commercially produced and sold bread that are not suitable for vegans since these can contain dairy such as whey, butter, cream, as well as eggs that would not fit a plant-based diet. So to be safe, you must always look at the ingredients list when buying bread from your nearest grocery store. The less processed the bread is, the higher the chances that it is vegan.
Ingredients
No Knead Artisan Bread Recipe
Pita Bread (With Whole Wheat Flour)
Easy French Bread
Campfire Bread on a Stick Recipe
Olive Oil And Rosemary No Knead Bread
Instructions
Choose any Homemade Vegan Bread Recipes from the post that you like
Click on the link below the photo to get the full recipes and instructions.
Try the best Homemade Vegan Bread Recipes and share your photo under my pin on Pinterest!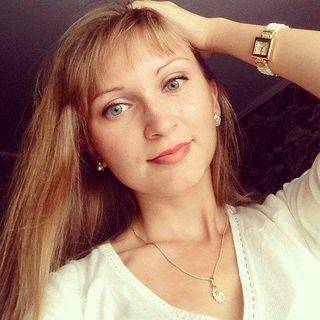 I share healthy recipes, clean eating ideas, and meal plans for weight loss, as well as give you the best tips on wellness, pregnancy, and parenting advice.