You can do Yoga in the comfort of your home, right? Why not learning it on Youtube, so many professional Yoga instructors are there ready to share the best knowledge.
All you need to look for on Youtube is yoga for beginners – and voilà! – thousands of Youtube channels… Next questions is how do you know which ones are better, who is the real pro and which channels are worth following.
I get it. I was looking at my results page with the question in my head, and I made my research and found some channels that are really worth watching and learning from!
So I saved you some time and decided to publish in my blog my TOP-10 list of 10 yoga video channels for beginners.
10. Yogi Approved – Yoga video channel of an authority site
With this channel, you can start with this 30-minute Beginner Yoga Class
9. The Yoga Solution With Tara Stiles
The Yoga Solution is a weekly series that offers fun and simple ways for yoga to help improve your life. Whether you're new to yoga or have been practicing for years, Tara's easy-to-follow and approachable manner will guide you towards living well every day.
8. Fitmaster Yoga
7. Yoga Journal
6. Natasha Kerry's Yoga Channel
Natasha's Yoga and meditation channel will help you improve your quality of life by teaching you how to achieve the ultimate relaxation, calm your nervous system and go to bed to actually sleep.
5. Boho Beautiful
4. Yoga with Tim
Tim Senesi is behind this Yoga channel, he's published several 3-day and 30-day challenges, including yoga for strength and balance, or even a series on inversions or arm balances.

3. Kino Yoga
Kino MacGregor is a practicing yogi for almost 20 years and is a yoga teacher, author of three books, founder of Miami Yoga Magazine. On Kino's YouTube channel you will learn all yoga poses and full length yoga practices. By practicing with Kino, you'll feel part of a worldwide community of yogis.
2. Yoga by Candace
On this channel most of the sequences are 15-30 minutes, great for those who are looking for shorter videos.
1. Yoga With Adriene
On this channel you can start a new 30-day Yoga tutorial with Adriene (she released this on January 2018 and it's totally free for everyone) and watch a large selection of video tutorials for yoga beginners. You can follow this channel even when you grow up from the yoga for beginners videos because Adriene has impressive variety of yoga videos, including yoga for weight loss, digestion, yoga for runners, bedtime yoga, etc.
If you enjoyed my TOP-10 list of 10 yoga video channels for beginners, just save this PIN to your Yoga board and check the videos any time you need some yoga inspiration!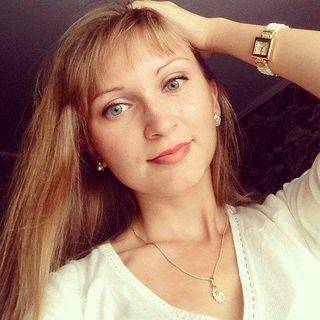 I share healthy recipes, clean eating ideas, and meal plans for weight loss, as well as give you the best tips on wellness, pregnancy, and parenting advice.