Check this collection of super easy handmade Christmas gifts toddlers can make for grandparents. A great way to spend quality time with your kids and make grandparents happy!
15. Homemade Cinnamon Ornaments
All you need is 2 ingredients to make these super simple and easy Homemade Cinnamon Ornaments! A great DIY holiday craft or fun Christmas gift for both kids and adults to make and customize!
Check it here.
14. DIY Memory Jars
This is the DIY gift I kept talking about before Christmas and that I would be making for my family.
Check it here.
13. Gourmet Orange Chocolate Fudge
Fudge? Yes, gourmet orange chocolate fudge! It's the perfect homemade hostess gift for the holidays. It's also quick and easy to make.
Check it here.
12. Easy Grinch Ornament
Today we have an adorable DIY grinch ornament. This little Christmas ornament is super cute and so stinkin easy! It would make a lovely Christmas gift for a grinch loving friend or just a new addition to the Christmas tree.
Check it here.
11. Christmas Mason Jars Gift Ideas: Snowman & Elf
I love this time of year for scrolling Pinterest in search of Christmas Mason jars gift ideas . Between teachers, co-workers, neighbours, stocking stuffers and more, I'm already on the hunt for inexpensive yet thoughtful gift ideas for Christmas. So I've been saving up my jars and am happy to share a couple Mason jar Christmas ideas of my own: peak-a-boo painted snowman and elf!
Check it here.
10. Peanut Snowman Christmas Ornaments
Spread holiday cheer with these Peanut Snowman Christmas Ornaments. They are simple to make and your whole family will enjoy painting them. Our Peanut Snowman Christmas Ornaments can be used as tree ornaments, gift toppers, or you can even just display them in a bowl.
Check it here.
9. DIY Keepsake Ornament
One of the things I love about Christmas is decorating our Christmas tree. It's full of memories – ornaments from our wedding, our kid's first Christmases, handmade ornaments and more! Each year we also allow the kids to go shopping to pick out an ornament. It's so fun to see what they are into from year to year.
Check it here.
8. DIY Clay Essential Oil Diffuser Necklace
Learn how to make a simple and inexpensive essential oil diffuser necklace using air dry terra cotta clay and your favorite cord material. Decorate it with a rubber stamp and beads to make it look extra special while you enjoy wonderful aromatherapy benefits. This craft project is easy enough for kids to help out and makes a wonderful homemade gift all year long.
Check it here.
7. DIY Honey Lavender Lip Scrub
A gentle, non-toxic DIY lip scrub recipe that will exfoliate, nourish, and moisturize your lips all at the same time. It only takes minutes to whip together a small batch with inexpensive pantry ingredients & makes a thoughtful homemade holiday gift.
Check it here.
6. Sharpie Mugs That Work! (And a Homemade Hot Chocolate Mix)
This is Janice here, with my seven year old daughter Olivia, and we are having some fun creating Sharpie Mugs for teacher gifts and holiday gifts. Let us show you how we made our Sharpie Mugs and how we made sure they worked out beautifully…
Check it here.
5. Candy Cane Lollipops — Winter Indoor Activity for Kids
This is Janice here with a fun, simple craft to use up those extra candy canes while keeping your kids busy on a cold winter day.
Check it here.
4. DIY Cupcake Jar Gift Idea for Christmas
Happy Holidays, y'all! It's Danielle again from Busy Mom's Helper, and today I get to share a really fun tutorial for a Cupcake Jar Gift Idea!
Check it here.
3. Dollar Tree Craft: Popsicle Stick Christmas Tree Ornament
This past week, we hosted my in-laws from San Diego. Can you believe we got very early snow in Western Washington? We were visiting Vancouver, a fun suspension bridge in fact, and it began snowing. I was shocked because this is pretty early for us to get snow. Of course, my nephews thought that this was pretty cool.
Check it here.
2. Easy Christmas Crafts Night: Washi Tape Clothespin Magnets
A very simple Christmas craft that the kids can help make are Washi Tape Clothespin Magnets. Very few supplies are needed, but once finished, these magnets make great Christmas gifts. We loving doing easy Christmas crafts in our home. What's great about these magnets is they can be used on the fridge to pin up your Christmas photos and cards.
Check it here.
1. Hershey Kisses Christmas Tree Tutorial
These Hershey Kisses Christmas trees are perfect for everyone (especially if you're on a budget).
Check it here.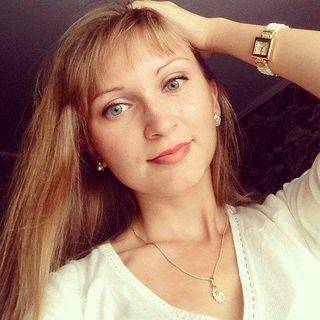 I share healthy recipes, clean eating ideas, and meal plans for weight loss, as well as give you the best tips on wellness, pregnancy, and parenting advice.