Easter is a holiday that is widely celebrated around the world. Especially if you're Christian, Easter is the time when you commemorate the resurrection of Jesus from the dead. Though anyone is welcome to celebrate Easter, it is still important to remember the essence of this holiday and why it is being celebrated.
You definitely cannot leave out Easter traditional food staples which stem from different beliefs and symbolism and includes snacks and desserts.
The harmonious blend of savory pretzels and delectable chocolate creates a delightful snack. Chocolate-covered pretzels are among our most cherished treats, as they are simple to prepare, involve the kids, and offer an unexpectedly delicious flavor. The Easter Bunny edition is no different! With just 3 ingredients and approximately 15 minutes of your time, you'll have a wonderful snack. Adding facial expressions using edible ink pens is completely up to you – they're charming with or without them.
Consider creating these charming Peep fruit skewers! Upon spotting a similar concept on Pinterest recently, it was clear that they'd be an ideal treat for our local Easter egg hunt event. Children are especially fond of consuming snacks on sticks.
The cutest Easter Bunny Sugar Twist cookies are a fun Easter treats you can make with your kids with just eight ingredients! These cookies will be a hit for any spring brunch.
Check it kids or grandkids favorite Easter dessert!
Check it here.
6. Easter Creme Egg Microwave Fudge
It took me a while to wrap my head around it and I'll be honest, at first, it grossed me out a bit. The creamy white and yellow center just looked a little too real. The first time I had one I was only a small child…
Check it here.
5. Scotch Potato "Eggs" – Healthy Easter Snack
Scotch Potato "Eggs" are a twist on traditional Scotch Eggs which are sausage-wrapped eggs, dipped in breadcrumbs, and deep-fried. This recipe for Scotch potato eggs, replaces the egg with a small potato, for another great snack food!
Check it here.
4. Healthy Homemade Easter Recipe Kids Will Love (Three Ingredients!)
This is a funny, easy and healthy Easter recipe that kids and adults will love. It's a 3 – ingredient recipe suitable for many diets: vegan, gluten-free and dairy-free plus, it's definitely healthy!
here.
3. Perfect Easter Chick Pudding Cups
There's nothing like a super cute bunny and chick goodies around Easter. Since I've been kind of on a roll turning pudding cups into cute characters lately, I couldn't skip Easter. I've seen some of the cutest bunny crafts and recipes this year, so I thought I'd switch it up with these Easter Chick Pudding Cups.
Check it here.
2. Easter Bunny Rolls
Shaping the buns is a little labor-intensive but also fun! Your kids happiness will be rewarding enough, I can assure you. My daugther is crazy over them.
bunny-rolls/">here.
1. Deviled Eggs with Mexican Avocado/ Guacamole Filling
Eggs, eggs, eggs! All those Easter leftover hard-boiled eggs! I still have a few recipes coming, all featuring those leftover hard-boiled eggs I seem to have tons of every Easter.
Check it here.
Easy Healthy Easter desserts
Here are some of the best and most famous traditional Easter desserts:
Easter Eggs
One must not forget the ever-famous Easter eggs. It is definitely one of the few indicators that Easter is being celebrated! From a Christian perspective, they represent Jesus' resurrection which gave this food a symbol of "new life". These treats can either be a decorative piece or an activity that can add life to the celebration (I'm talking about the Easter egg hunt!).
Chocolate Easter Bunny
Chocolate Easter bunnies come in pairs with colorful dyed eggs for the fact that it adds decoration to your place and it brings fun to your celebration especially if your guests include children! The Easter Bunny is a folkloric figure and symbol of Easter which is seen as a rabbit bringing Easter eggs.
Cookies
Don't limit yourself to chocolate cookies! Try to welcome a variety of flavors when making your cookies. You can go with these Easter gingerbread glazed cookies with a bunny on top! This is the perfect day to be creative with your presentation.
Marshmallow
Did you know you can actually arrange different sizes of marshmallows to make it look like a bunny? You can either present it as a treat or have it served with a nice, warm, chocolate drink!
Cupcakes
Along with eggs, cupcakes are another set of delicacies that can make a celebration look colorful and vibrant! Making cupcakes is also another opportunity to showcase your creative prowess.
Cake
You can never have a celebration without a cake! Top off your cake with some Easter spirit by placing a bunny on top or little candy eggs on the side. If you do it right, your Easter cake might just become an attention-grabber!
No-bake Easter treats
If you love munching on your favorite Easter snacks but you do not want to wait for long minutes next to the oven, then you need not worry because you can still make tasty Easter treats even without baking! Here's an easy example of a
No-bake chocolate peanut butter Easter cookie
Ingredients
2 tbsp cocoa powder
1 cup quick-cooking oats
½ cup natural peanut butter
¼ cup honey
¼ cup coconut oil
¼ cup shredded coconut
1 tsp vanilla
Salt to taste
Instructions
Line a baking sheet with wax paper. In a saucepan, combine peanut butter, honey, salt, and coconut oil and heat until combined. Add vanilla and cocoa powder then stir until well combined. Add quick-cooking oats and mix well. Add coconut and stir until combined. Drop. 1 tablespoon of the mixture onto your baking sheet. If you want your cookies to look more Easter, then you can press the top of the cookies into the shape of nests. Cool in the fridge or freezer and then top with candy eggs or any chosen Easter decorations!
If you need more creative and tasty Easter desserts, then here are 15 no-bake and baked Easter snacks you will love!
20 Healthy EASY Easter Snacks Kids Will LOVE!
It goes without saying that Easter is a holiday that is widely celebrated around the world. Especially if you're Christian, Easter is the time where you commemorate the resurrection of Jesus from the dead. Though anyone is welcome to celebrate Easter, it is still important to remember the essence of this holiday and why it is being celebrated.
Ingredients
Bacon Deviled Eggs
Easy Easter Dessert Recipe: Trifle Parfaits
Heart Shaped Egg in the Hole Breakfast
The Best Low Carb Ham and Egg Cups
Instructions
Choose any Easter Snacks with Eggs from the post that you like
Click on the link below the photo to get the full recipes and instructions.
Try the best Easter Snacks with Eggs and share your photo under my pin on Pinterest!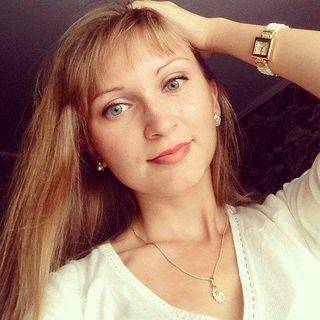 I share healthy recipes, clean eating ideas, and meal plans for weight loss, as well as give you the best tips on wellness, pregnancy, and parenting advice.