Get ready for your new obsession: lychee cocktails are a must-have for your next cocktail hour. The sweet and tart flavor of the lychee fruit makes it the perfect ingredient for creating legendary cocktails.
At first glance, this tropical fruit may not look very appealing with its spiky red exterior and odd white flesh, but don't let appearances fool you. These cocktails are the perfect proof that looks can be deceiving!
From fruity gimlets to refreshing fizzes, there's a lychee cocktail on this list that's guaranteed to become your new favorite.
Introducing the Raspberry Lychee Fizz, a cocktail that will breathe new life into your day.
This rejuvenating fizz is packed with juicy fruity flavors from lychees and raspberries, enhanced with a splash of rose water and sparkling water.
Enjoy it as a mocktail or add a splash of gin, white rum, or vodka for a boozy twist. For the best taste experience, pair it with a clear hard liquor or hard sparkling water.
Perfect for a hot day, this fruity fizz will cool you down and quench your thirst.
Don't miss out on this refreshing treat!
Introduce your taste buds to the ultimate craft cocktail experience with the Lavender Lychee Collins.
Made with premium gin, delicately infused lavender simple syrup, and fresh lychee, this recipe is sure to impress. A splash of lemon juice and soda water brings it all together for a harmonious blend of flavors.
Served in a tall glass with ice, it's perfect for any occasion, from toasting at celebrations to catching up with old friends. Don't miss out on this one-of-a-kind recipe, add it to your cocktail collection today!
The combination of fresh clementine juice and ginger adds an invigorating kick that complements the sweet and subtle flavor of lychee juice perfectly.
But that's not all, this cocktail also includes a splash of apple cider, vodka, and a hint of lemon for an added depth of flavor.
These dazzling concoctions are sure to be a hit at your next event, their bright and citrusy taste pair well with a variety of occasions.
So, don't hesitate to add this cocktail to your party menu and watch it become a new favorite.
This vibrant neon green cocktail is a tantalizing blend of lychee syrup, elderflower liqueur, and gin.
Make it even more festive with a clever garnish that uses fruit to look like spooky, bloodshot eyeballs.
All you need is a few drops of food coloring and lychee eyeball garnishes to achieve the full effect. If you're using fresh lychees, don't forget to remove the pit.
Enjoy this festive and fun Halloween cocktail with friends and family, it's sure to be a hit!
Craving a fruity frozen cocktail? Look no further! This recipe is perfect for you. Enjoy a boozy slushie without all the overly sweet ingredients. This cocktail is made with a blend of canned lychee, vodka, lime, and mint.
The mint gives it a refreshing green color and a cool minty taste that makes it perfect for a hot summer day.
And since it's a blended recipe, you can easily double the batch to share with friends or indulge in another round. So, beat the heat and enjoy this refreshing and delicious lychee cocktail on your next hot summer day!
Lychees taste like strawberry-watermelon. I love them with cranberries for a tart twist. Its acidity, sweetness, and fizziness are just wow! For me, it's just the perfect cocktail!
You can boost it with gin and sparkling water.
And you know what's the best part about it? It's done in just 5 minutes. Great for fast drinks and entertaining.
Sip on sophistication with this Empress Gimlet. Made with Empress gin, a small-batch gin from British Columbia with notes of citrus, rose, and juniper, this fragrant drink is sure to impress.
The sweetness of lychee juice is balanced with the use of simple syrup, and the traditional gimlet ingredient, lime, adds a refreshing touch. Enjoy it straight or on the rocks, and for a classic touch, serve it in a coupe glass.
The finishing touch of this drink is a toothpick of edible pansies and fresh lychee fruit, adding a touch of elegance and beauty to this delicious drink. Don't miss out on this Empress Gimlet, fit for royalty!
Get ready to fall in love with your new favorite cocktail! This fruit-forward drink is made with only three ingredients and is shaken, not stirred.
To make it, you'll combine vermouth, vodka, and lychee juice, creating a sweet and stiff drink without using any refined sugar. Lychees are a summer fruit, but if you can't get your hands on some, you can use canned lychee syrup instead.
However, keep in mind that the syrup will have a different level of sweetness, so you'll need to adjust the recipe accordingly. This easy and delicious drink is perfect for any occasion and sure to impress your friends and family.
Don't miss out on this unique and delicious lychee martini!
Make a statement at your next summer gathering with this delicious and refreshing cocktail. Made with spiked sparkling watermelon water instead of hard liquor, it's light, refreshing and perfect for a daytime sipper.
Enjoy it while lounging by the pool or hanging out at the beach.
This cocktail is bursting with
fresh lychee juice
and watermelon, quenching your thirst and cooling you down on a hot summer day. Perfect for any summer occasion, this cocktail is sure to be the star of the party.
Celebrate in style with this delicious and visually stunning pink cocktail. Perfect for
baby showers
, birthdays and dinner parties with friends. The combination of lychee and pink grapefruit creates a perfect balance of sweet and tart flavors.
To enhance the taste of the fruit, vodka is the best choice, it's a neutral spirit that won't overpower the nuances of the fruit like rum or bourbon might. But if you prefer gin, that's a great substitution.
Serve it on the rocks or use a shaker to strain for a perfect balance of flavors. Impress your guests with this delicious and visually stunning cocktail, perfect for any occasion.
To review this collection later, save this pin below to your Pinterest boards for Cocktails!
10 Best Lychee Cocktails for Summer - MomsHealth.co
Get ready for your new obsession: lychee cocktails are a must-have for your next cocktail hour. The sweet and tart flavor of the lychee fruit makes it the perfect ingredient for creating legendary cocktails.
Ingredients
Raspberry Lychee Fizz
Lavender Lychee Collins Cocktail
Lychee Clementine Cocktail
Green Halloween Lychee Gin Cocktail
Frozen Lychee and Mint Cocktails with Lime Juice
Lychee Cranberry Gin Cocktail
Empress Gin and Lychee Gimlet
Fresh Lychee Martini
Sparkling Watermelon Lychee Cocktail
Pink Grapefruit and Lychee Cocktail
Instructions
Choose any Best Lychee Cocktails for Summer from the post that you like
Click on the link below the photo to get the full recipes and instructions.
Try the best Best Lychee Cocktails for Summer and share your photo under my pin on Pinterest!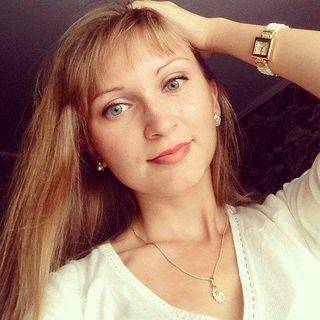 I share healthy recipes, clean eating ideas, and meal plans for weight loss, as well as give you the best tips on wellness, pregnancy, and parenting advice.