Ummm… Christmas… That means warm and fascinating candlelight, the flavor of roasted turkey and almond pies, glowing boxes under the glittering Christmas tree, bells ringing, the laughter of family members gathered at the table-and, of course, the foretaste of a miracle and magical events! That's why adults and children love Christmas so much all over the world. In America, this holiday has acquired a special status, because it is celebrated with a special scope and brilliance here. The reasons for this amazing magic lie in respect for many traditions that create a charming and cozy holiday motif. And if you're interested in learning a little more about American Christmas rituals and customs – let's go!
Christmas Traditions in America: a Bit of History
Christmas in the United States is a relatively young holiday which is celebrated on December, 25. It had been under prohibition for a long time and only in 1840 Christmas was given the status of an official holiday. The first national Christmas tree on the square in front of the White House was installed in 1891. And in 1863 the image of Santa Claus as he is now – with a white beard, in a red suit, on a reindeer team, and with a full bag of gifts – was introduced.
Modern Christmas traditions in the USA is a charming and harmonious blend of European rituals and customs. Thus, the Christmas tree and the Advent Calendar came from Germany, Christmas carols and treats arrived from England, the traditional bakery was borrowed from the French, and the name Santa Claus comes from the Dutch Sinterklaas. That is why we can say that the American Christmas is a little international and at the same time original holiday, keeping the best features of cultures and customs around the world.
Family Christmas Traditions
One of the most important aspects of Christmas is the opportunity to bring together all family members and tell them about your love and affection once again. Each of these family traditions reveals special moments that you want to share with those who are dear to you. We present you the coziest and warmest customs that can give everyone a lot of truly valuable memories and impressions.
Counting Down with an Advent Calendar
As it was mentioned above, one of the most touching and wonder-anticipated traditions is the installation of the advent calendar. This wonderful attribute was created in 1900 by Gerhard Lang and since then it has been the Christmas symbol on a par with the figures of Santa Claus, deer, garlands, and lanterns. Different versions of this calendar are available in stores; however, the creation of a DIY souvenir may become a good family tradition. Advent Calendars made of wood or cardboard with hidden behind each window sweets bring special fun for kids. And that makes them filled with the expectation of a little magic throughout the whole period.
Gathering at Christmas Table
One of the most touching traditions that can unite several generations at least for an evening or even for a few days. All of us sometimes feel guilty to forget or do not have time to pay attention to our relatives and friends, while busy with daily hustle and bustle of work. And when we share a Christmas dinner with our great-grandmother, who has not seen us for a year, and with our cousin and sister, with whom we call back from time to time, we remember how important family ties in our lives are. That is why several dozen people in a Christmas house seems rather usual today.
Watching Christmas Films and Cartoons
To miss or to decline to watch a good old movie about Christmas? It's completely impossible! Each American family has its festive video library, which may include A Christmas Carole, It's a Wonderful Life, Holiday Inn, Home Alone, or Miracle on 34th Street. As for the cartoons, Frosty the Snowman or Rudolph the Red-Nosed Reindeer, or even Frozen will do as well!
Remembering Christ
Amid all these Christmas chores, we should not forget about the occasion for the holiday – the birth of Jesus Christ, as we celebrate this very event. There are many ways to unite the family for His remembrance. This is usually a reading of the Bible or a storybook about Christ, acting out the story of His birth, listening to Christmas music, or writing letters to Jesus.
A Lot of DIY
Making any festive things together is also among funny family Christmas traditions. You may bake pies, gingerbread men, and cookies, create special candles or garlands, paint or draw DIY cards or posters. This tradition is really good when you want to feel these enchanting family warmth and happiness.
Top 10 American Christmas Traditions
There are many traditions associated with Christmas in America. However, some of them are especially known far beyond the country and have been a symbol of the holiday in the United States for years. So, here is the top 10 of the brightest traditions of the authentic American feast.
Stockings for Gifts by the Fireplace
Once in Europe, children left their shoes with straw in them outside the door of the house to treat the donkey of St. Nicholas – the ancestor of our Santa Claus. Today, a tribute to tradition is given with the help of beautiful stockings that children hang over the fireplace on Christmas Eve, so that Santa Claus could easily fill them with gifts after traveling through the chimney. And he never disappoints them!
Singing Christmas Carols
Previously, the singing of Christmas carols was accompanied by festive processions across the neighborhood. Today there is no needs to knock on the next door if you feel shy. However, to sing something like Jingle Bells, In the Bleak Midwinter, or Joy to the World together with your family is a must.
Presenting Friends and Relatives with Funny Sweaters
This ancient tradition had been forgotten for some time, but about 10 years ago it returned as a fashion trend. So do not be surprised to receive a jumper with a funny deer face, Santa Claus, or even a Christmas tree as a gift – just enjoy the opportunity to become the most stylish at all holiday parties.
Hanging mistletoe
The ancient druids believed that the branches of mistletoe symbolize fertility and vitality. In England, the custom of hanging them on holidays was slightly interpreted as a sign of love and strong relationships and from there came to America. Today it is one of the funny Christmas traditions for adults – a couple who kissed under the mistletoe will be happy forever!
Baking Gingerbread Men& Houses
It is a very beautiful and delicious tradition that also came to America from England, and not so long ago – during the reign of Elizabeth I. Baking these goodies can become a good family activity, but if you do not have such talents, do not worry – bakeries and pastry shops will come to the rescue in these delightful days!
Enjoy Eggnog
This delicious Christmas drink of eggs, sugar, milk, rum, and spices is the eternal competitor of the famous punch. Any festive party will not do without a glass of good eggnog and its non-alcoholic version is loved by kids all over the country.
Going to Candlelight Communion
A family visit to the church and partaking of Communion is a very important, inspiring, and touching ritual that reveals the very essence of Christmas. The custom to light candles in the church and out of it this holiday adds stunning color and allows everyone to feel exalted.
Decorating Houses Outside
When Christmas comes, houses in America get amazing fabulous look thanks to the numerous lights, luminous sculptures, and a huge spectacular lanterns. This illumination makes the household hurry home to loved ones and lifts the spirit of passers-by filling their hearts with anticipation of a miracle.
Giving Presents
Of course, there will be no real Christmas without gifts because this is the best way to give friends and family a real joy and delight. Anything may become a gift including sweets, jewelry, dishes, toys, tools, and thousands of useful, pleasant, and beautiful things. However, the most important thing is, of course, attention. And…packaging! Americans do not skimp on the stunning beauty of wrapping paper, ribbons, and bright packages to produce the stunning impression of the gift at first sight.
Cooking holiday treats
Americans are extremely serious and conservative about Christmas dishes as each of them carries a certain meaning. In addition to the incredibly popular stuffed turkey with cranberry sauce, cabbage and bean soup, potato pie, fish, and homemade sausages are served at this time. Prunes, green peas, almond cookies, and corn are also certainly present on the menu. That's how it turns out to become a cozy, cheerful, and stunningly delicious holiday.
Christmas Eve Traditions
Christmas Eve is one of the most important and exciting periods of the holiday. Do not forget about these traditions to make the holiday a real success!
Decorating Christmas Tree
Today we can see the Christmas trees dressed up in the first days of December. However, there is something magical, beautiful, and truly correct when the Christmas tree takes a shining outfit a few hours before the magical event. Especially if the whole family is involved.
Preparing Gifts
After buying and hiding gifts, do not forget to pack them on Christmas Eve. As it was mentioned above, shiny wrapping paper, ribbons, and a bit of DIY will be your best companions.
Writing Thank You Notes
Those who have already received Christmas greeting cards send their thank-you notes to the donors. This is not only a sign of good manners, but also an opportunity to express your heartfelt gratitude to friends, acquaintances, and colleagues.
Dressing Up
This is a good tradition for those who treat Christmas as a great and solemn day. Besides, why not dress up today, because we have so few reasons for this during the year? And it is quite possible to save pajamas for the next day – for the weakening post-holiday pastime that will be really ok.
Using Cash!
This new tradition may seem strange, but it is quite rational. Today, Americans are increasingly advised to pay cash for purchases in the pre-Christmas days. So you will not only stay within the budget but also understand when you need to stop and not buy something absolutely unnecessary in order not to get into debt.
Unique Christmas Traditions
Christmas traditions in America know even those who are not particularly deep into cultural studies. However, there are many countries where the celebration is associated with a very unusual, bright, and interesting customs that at first glance seem far from the Christmas theme. However, if you want to refresh the festive routine a little bit, why not take these original and exciting rituals as a basis and be inspired?
1. Posadas Piñatas
Posadas is a series of celebrations that last in Mexico for 9 days before Christmas, which means from 16 to 24 December. Their mandatory attributes are the reenactment of the sacred journey of Joseph and Mary to Bethlehem, Christmas carols, and, of course, Piñatas. These are nice and colorful seven-pointed stars made of papier-mache filled with small toys and sweets. Kids like to break them with special sticks and collect all sorts of surprises so much that Piñatas often appear even at ordinary non-Christmas parties.
2. Réveillon de Noël
On Christmas Eve each family in France arranges a real feast – not only in honor of the birth of Jesus but also to greet the New Year's coming. The festive tables of the French on this day are bursting with snacks that differ from region to region. However, among the mandatory dishes are always foie gras, oysters, and the sweetest and tastiest Bûche de Noël, which is considered to be the best dessert for both kids and adults.
3. Little Candles Day
This holiday, also known as Dia de Las Velitas is celebrated on December, 7 in Colombia as the beginning of the Christmas season. Myriads of shining candles and delightful paper lanterns in the yards, on the balconies and the windowsills, and in the squares create a cozy, mysterious and exciting atmosphere.
4. Gifts from Sinterklaas
Little Dutch are considered to be lucky ones as they begin to receive gifts from Sinterklaas (that's how they call Santa Claus here) on December, 5. Just for this, they leave in their shoe carrots for Sinterklaas's horse getting sweets and candies in return. That, however, does not cancel Christmas gifts as well.
5. Jolabokaflod
The people of Iceland offer their own way to turn Christmas Eve into something warm and magical. Icelanders are known as the most enthusiastic book lovers – that is why they exchange books with family and friends in the course of the holiday period and then read them in the company of delicious chocolates.
6. Epiphany
The day of the Three Kings, as it is also called, is celebrated on the 6th of January by the Catholics and on the 19th of January by the Orthodox adherents. The rituals may vary from country to country but some gifts and a special treat is always present. Some people regard Epiphany as the second Christmas or the reason to celebrate the end of the holiday season.
Modern Christmas Traditions
Today's Christmas is a delightful mixture of carefully guarded traditions and modern Christmas trends that have had a noticeable impact on the good old rituals. Well, in fact, it is very optimistic and says that we are devoted to the customs of our ancestors and are ready to develop them and make them more vivid, inspiring and uniting. So, we are glad to present the cutest modern Christmas traditions.
Sending Christmas Cards
Exchanging bright cards and warm greetings with friends, relatives, and colleagues is a famous American tradition that seems rather welcoming for people all over the world. Someone may insist that this very tradition was initiated by greeting card companies, but if it brings joy and happiness to big and small, who cares?
Feast of Seven Fishes
This is another charming tradition that has developed in Italian-American families. There was a custom to eat fish on the eve of the holiday in Italy, and now the Italians who changed their place of residence to America arrange a Grand family feast of seven fishes(or Festa dei sette pesci), where you may always treat yourself to seven kinds of fish, seafood – and the famous pasta, of course!
Capturing Santa
Children wait for Santa Claus from the first days of December, hoping to get the gifts that they have always dreamt of. Nevertheless, today's parents have discovered the secrets to capturing the magic of Santa. In order find your mattress or under the Christmas tree a treasured surprise, you approach the Christmas wizard with a special Santa Claus kit of milk and cookies, a festive meal for his reindeer, and also by calling! As kids all over the country assure, it really works.
Playing Christmas Board Games
Today in stores there are a huge number of games that you can play on Christmas Eve with the whole family. That may be Christmas Bingo, Christmas Scavenger Hunt, or even Christmas Charades – so, everything that will bring a lot of fun for big and small. Preparing or inventing games of the kind on your own seems to be a great idea as well.
Christmas Sales
Sales are a great opportunity to buy as much as possible from your friends and family's wish-list. Discounts in America are set on the fourth Thursday of November, and then the world-famous black Friday starts. There, in this exciting turmoil, you can find everything you want at a nice price and in the right amount.
We wish you a merry and traditional Christmas!!!
If you enjoyed this post or would like to check it later again, save THIS PIN below to your Christmas board on Pinterest!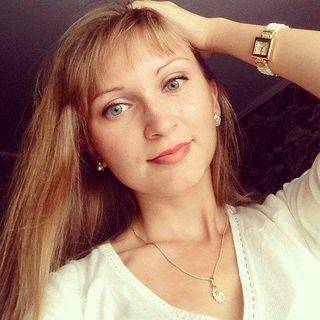 I share healthy recipes, clean eating ideas, and meal plans for weight loss, as well as give you the best tips on wellness, pregnancy, and parenting advice.