Looking for a perfect mood on October 31? With these Halloween Themed Cocktails, Mocktails and Punches your Halloween party will be unforgettable. Enjoy this roundup of delicious, both alcoholic and non-alcoholic drinks.
You might also want to make sure your guests have some Halloween food to accompany the drinks in this post. To help you in planning the party, I also made a list of 50 DIY Halloween Costume ideas and the best DIY Halloween decorations for outdoor and home decor.
But let's get back to our list of amazing cocktails that will whet your appetite!
Indeed the best part of Halloween is eating all of the candies. However, some enjoy Halloween with some Halloween mocktails or Halloween punches, so serve your guests with some spooky cocktails combined with their all-time favorite Halloween appetizers.
You can also serve it with some Halloween desserts and, of course, don't forget about the kids. Serve kids the treats that are dedicated to them. There are so many Halloween cocktail recipes for parties you can serve with your guests, and we are here to help you out.
Halloween Cocktail Recipes to Try
Have you decided to take part in one of the important events every year? Are you the one who is going to host the Halloween party? It is a big responsibility and a bold move. Your party will also not be completed with the spoofing cocktails drinks.
Maybe you have not yet found the best Halloween cocktail drinks. That is why you are stressed out about what you should serve to your guests. But, lucky for you, you found us as we are here to guide you in finding easy Halloween cocktail drinks.
You will find here several recipes for your cocktails, and they are all delicious, on-theme, and are very easy to make. You will have to mix and pour some ice and get the best cocktail for your party.
You might also like adding some dry ice into your Halloween punch alcoholic drinks to be a little extra. Now all you have to worry about is finding the perfect costume you must wear for your Halloween party or the perfect design for your home.
It is simple to create spooky cocktails; you don't have to overdo anything to make your drinks. However, you have to consider a few things. Such as the glassware that you are going to use. You can also make use of some gummy bears to create much more spoofing cocktails for everyone.
You are unique from those who love haunted houses, candies, and some extravagant costumes for Halloween. Mixology is also one of the best activities you can do during the Halloween season. With these activities, you can show your creativity in what you are doing.
How to make Spooky Cocktail Recipes
You might not believe it, but spooky cocktails recipes can also be more than just the basic food-coloring concoction or orange cocktail. Your Halloween cocktail should be gimmicky, creepy, and fun to combine. But, of course, your drinks must also provide satisfaction to taste from your guest.
There is nothing that can beat spooky vibe cocktails for your Halloween parties. You can also create unique, bizarre names for your cocktails. These kinds of beverages are thirst-quenching at the same time. They will surely add some spookiness to your party, and everyone will surely want you to be the host next year.
Part of the list of the drinks that are perfect for your Halloween parties will have remarkable effects on them. Such as garnished pumpkin-like beverages up to layers of blood-red liquids. These are surely going to frighten your guest while they will love the charm of each drink.
Serve all of your guests the oozy boozy treats, and indeed they will love you for the cocktails you serve them. There are many creative Halloween cocktail recipes you can find and fit for your parties. But, first, you have to find the right drinks for your party.
What makes a good Halloween cocktail?
Leaves are falling out of the tree, and temperature is now starting to drop. We now know that it is time for the Halloween season. So if you are throwing a costume party at home, you might be scrolling now looking for the best thing to serve. Well, don't worry. We are here to help you.
If you plan for a great Halloween party, you will be required to do so much work. First, you will have to think about the foods you will serve during dinner time, the desserts that everyone must love, and lastly the costume you will wear for the party.
However, another essential thing you must think about is the Halloween-themed drinks you will serve for everyone at the party. You will need different kinds of drinks, from non-alcoholic to alcoholic beverages. Of course, delicious Halloween bartender drinks are the must-haves of the night.
We know it's hard to find the best recipes for your Halloween party drinks. But now, you don't have to worry anymore as we are here to help you out with the things you will need to create your spooky beverages. There are several options you can have, from excellent yet scary sangria to boozy punches.
Be different from the typical parties you have attended, prioritizing extraordinary costumes, buckets of candies, and Halloween decorations. We all know what keeps everyone at the party in a good spirit. It is the scary good and festive cocktails we serve during the event.
Easy Halloween Cocktail Recipes to Do
There is only one day each year where you can simultaneously make your beverages over-the-top, which is during the Halloween season. Although we know that the Halloween season is a little different nowadays.
However, it doesn't mean that we don't have to celebrate Halloween anymore. Instead, you can celebrate with your family and friends at home combined with some spooky cocktails. Of course, you can also create kid-friendly cocktails; you have to skip the alcohol for them.
There are so many choices for your Halloween cocktails, from glowing drinks to pumpkin sips and some martinis in a chic spider web to those fake blood that is gross-looking and infused with some tonics.
Why not amuse yourself with a mixologist when you are not entertained by cooking or baking during the Halloween season. First, you can try to create different kinds of ghoulish drinks. Now you can put on some horror films while sipping into your favorite homemade spooky cocktails.
There are so many Halloween cocktail drinks you can try at home. You can also find Halloween cocktail kits to make your life easier. Now that Halloween is almost here, it's time for you to prepare the things you will need for a perfect Halloween party at your home.
15. Make Halloween Bearable with this Zombie Cocktail – Bacon is Magic
The zombie cocktail may be a spellbinding hit at Halloween but it was actually named because it turns the person drinking it into a zombie.
Check it here.
14. Green Swamp Punch for Halloween
I think I love Halloween more as an adult than I did as a child because I can decorate the house, dress up in a costume and make fun Halloween party drinks and snacks.
I can even eat all the candy in the world, and my mom can't stop me.
Check it here.
13. FrankenSmoothie: A Kid-Friendly Green Smoothie
With our oldest going through an all-things Frankenstein stage (check out his awesome Halloween costume), I decided a Frankenstein smoothie + my delicious green smoothie recipe would be just what our boys needed to up their health…especially with the dreaded cold and flu season being upon us!
Check it here.
12. Black As Your Soul : Halloween Cocktail
Black As Your Soul is a fun Halloween Cocktail made with lemonade, Bacardi Gold and a pinch of activated charcoal for a spooky-good party drink served in a coupe cocktail glass.
Check it here.
11. Zombie Cocktail (Tiki Cocktail) – The Little Epicurean
Zombie Cocktail: a delicious yet super potent mixed drink. It's often said that if you consume multiple servings, you're guaranteed to turn into a zombie…
Check it here.
10.
Purple People Eater Colour Changing Halloween Cocktail
Prepare to be spooked by the Purple People Eater colour changing Halloween cocktail! Featuring a natural ingredient with magical colour changing properties.
Check it here.
9. Nightmare Before Christmas Halloween Shot
The Nightmare Before Christmas is an iconic Halloween movie and it deserves to be recognized with a boozy beverage. I nominated myself and I think it turned out pretty damn delicious.
Check it here.
8. Goosebumps Halloween Punch
This Goosebumps inspired Halloween Punch is bound to be an instant hit at your Halloween party, plus it's super easy to make!
Check it here.
7. Witches Brew Halloween Cocktail
The color of this drink has a spooky look to it and the black sanding sugar on the outside is so eerie looking but also adds a sweet finish to each sip.
Fall is such a fun time of the year. There is a succession of one holiday after another, each one giving opportunities for entertaining, cooking, decorating and enjoying time with friends.
Check it here.
6. Bloody Martini Halloween Cocktail Recipe – Weekend Craft
Looking for a spooky cocktail for your Halloween party? Try these blood-red pomegranate margaritas! Pomegranate juice blends perfectly with the classic margarita ingredients.
Check it here.
5. Blood Bags Halloween Drink
Entertain guests at your Halloween party with these fun blood bags! This red Halloween Drink (non-alcoholic) is perfect for filling fake I.V. bags designed specifically for drinks. Learn where to find these bags plus tips for how to fill, clip and display the blood bags. I also share how to make the easiest edible fake blood splatters with just two ingredients. These blood bags make a great accessory to your vampire costume!
Check it here.
4. Grindelwald's Goblet – Fantastic Beasts Halloween Cocktail
This color changing Halloween Harry Potter Cocktail celebrates the new movie The Crimes of Grindelwald, and the Harry Potter Universe!
Check it here.
3. Bourbon Butterbeer – Alcoholic Butterbeer Recipe
We love soWe love some Harry Potter, and this alcoholic butterbeer recipe is an homage to the books (or the movies) whichever!
Check it here.
2. Black Widow Martini: a Delightfully Dreadful Drink
The kids have all the trick or treat candy to look forward to this Halloween. but unless you are a big fan of Dum Dums and Milky Ways, you are kinda out of luck. UNLESS…you've got some fun little Halloween beverages up your witchy sleeve! I think you will happily let the kiddos indulge in their Smarties, while you sit back and enjoy this Cherry Black Widow Martini. And, I've joined forces with some other creative evil geniuses to give you several more ghastly concoctions. Check them out at the end of the post.
Check it here.
1. Vampire Cynar Negroni – Cynar Cocktail
A spooky twist on the classic Negroni cocktail! This Cynar Cocktail is flavorful and made perfect for Halloween with Dry Ice!
Chek it here.
Did you find some great recipes here? Save THIS PIN below to your Halloween board on Pinterest for later!
Halloween Themed Cocktails, Mocktails and Punches (2023)
Looking for a perfect mood on October 31? With these Halloween Themed Cocktails, Mocktails and Punches your Halloween party will be unforgettable. Enjoy this roundup of delicious, both alcoholic and non-alcoholic drinks.
Ingredients
Bearable with this Zombie Cocktail
Green Swamp Punch
FrankenSmoothie: A Kid-Friendly Green Smoothie
Black As Your Soul : Halloween Cocktail
Zombie Cocktail (Tiki Cocktail) – The Little Epicurean
Instructions
Choose any Halloween Themed Cocktails from the post that you like
Click on the link below the photo to get the full recipes and instructions.
Try the best Halloween Themed Cocktails and share your photo under my pin on Pinterest!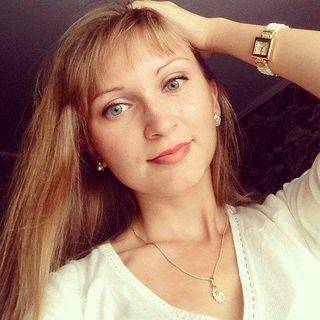 I share healthy recipes, clean eating ideas, and meal plans for weight loss, as well as give you the best tips on wellness, pregnancy, and parenting advice.