What should I eat when I crave sugar?
There's nothing wrong with indulging yourself with sweet treats when you are craving for sugar. However, instead of ruining your health (and teeth) by eating tons of candies and chocolates, why not opt for healthier yet also sweet alternatives? Yes, there's nothing wrong with indulging yourself with sweets as long as you are doing it the healthy way. With that said, here are some healthy snacks and treats you can eat when you are craving for some sugar:
Fruits. Fruits naturally contain sugar but the difference here with your candies and chocolates is that fruits also contain tons of healthy nutrients and plant compounds. Plus, they're inexpensive! A recommended fruit choices that are slightly higher in sugar are mangoes or grapes.

Yogurt. Yogurt is a high-protein snack that could help you control your appetite and cravings. Plus, it comes in various flavors for you to choose from!

Berries. Berries are excellent to satisfy your sugar cravings. Yes, they taste sweet but their high fiber content means they are actually quite low in sugar!

Dark chocolate. Chocolate is one of the most commonly reported foods people eat when they crave sweets. However, it is not always the healthiest. But dark chocolate is a different case since it contains healthy plant compounds and is healthier than your milk chocolates!

Chia seeds. Chia seeds are high in soluble fiber, which could help you feel fuller for longer and curb your sugar cravings.

Sweet potatoes. Sweet potatoes will satisfy your sweet tooth and will help you keep yourself full!

Fruit smoothies. Smoothies that are made from fruits are a greater and healthier alternative for sodas and iced teas!

Dates. Dates are very sweet so they can fix your craving for sugar while providing you other beneficial nutrients!
Healthy snacks for weight loss
Being on a weight loss diet does not prevent you from eating any type of food you want and this includes munching on your favorite snacks and sweet treats! However, if you really want to snack on some low-carb and low-calfood that is packed with nutrients like vitamins and minerals, then you will never go wrong with turning to fruits and vegetables!
Other snacks recommendations that are low in calories and perfect for weight loss are:
Nuts or seeds

Hummus or low-fat cheese

Peanut butter

Hard-boiled eggs

Dark chocolate bar

Sweet potatoes
Healthy snacks recipes
It is not bad to satisfy your sweet tooth! But it is still best to use a healthier method of satisfying your sweet cravings. With that said, here are healthy and guilt-free snacks recipes you will enjoy!
See also Healthy Baked Recipes For Weight Loss.
15. Best-Ever Walnut Vegan Biscotti Recipe
Biscotti, let alone vegan biscotti, isn't very popular in the USA, but I think that should change! Some places like Starbucks and coffee shops have it, but it isn't the norm and that is a shame!
Check it here.
14. How to Make Oil-free Crispy Chickpeas (vegan, wfpb)
Oil-free crispy chickpeas are not just addictive. Roasted crunchy chickpeas without oil are a super quick and easy snack recipe, which can be prepared very well and is therefore suitable as a meal prep. Play with the spices you like the most and get the perfect snack or soup topping for your next dinner.
Check it here.
13. Healthy Banana Bread Cookies With Oats (1 bowl)
Wanna know how this recipe was born? (I promise it'll be a short short story).
It all began with my craving for cookies, on an ordinary weeknight. I literally threw 8 ingredients into a bowl, formed cookies, then baked them.
Check it here.
12. No Bake Coconut Balls With Chocolate & Raspberries
One of the few things I remember from my marketing lessons at University is the acronym and motto K.I.S.S, Keep it simple, stupid (= most systems work best if they are kept simple rather than made complicated).
Check it here.
11.
I can't tell you how many an evening I have found myself in the pantry, scrounging for chocolate –anything chocolate! And then, out of pure desperation, grabbing a handful of chocolate chips.
Check it here.
10. Keto Peanut Butter Cookies
Just 3 ingredients to make this easy, flourless recipe for Keto Peanut Butter Cookies. These simple, low carb cookies use monk fruit as a sweetener. An erythritol and monk fruit blend is heat stable sweetener and easily found at most stores. It's great for baking keto friendly cookies!
Check it here.
9.
Vegan and gluten free oatmeal breakfast cookies totally packed with seeds and whole grain oats for an ultra healthy, delicious start to the day. Made with a rich base of sunflower seeds, these are nut free and sugar free and very high in protein.
Check it here.
8.
Vegan tahini banana bread with dates and seeds. This ultra healthy, grown up olive oil banana bread is packed with good stuff like whole wheat spelt flour and has a phenomenal texture.
Check it here.
7.
Yep, you read it right, Chocolate Hummus. This was a great discovery for me because I love a little chocolate but it usually comes with too much sugar and fat.
Check it here.
6.
This No-Bake Skinny Key Lime Pie is easy to make and much lower in calories than traditional key lime pie! This pie makes a delicious and satisfying lime dessert!
Check it here.
5.
These no-bake cinnamon apple slices make the perfect healthy dessert or snack! Cinnamon and brown sugar turn regular apple slices into an indulgent sweet treat!
Check it here.
4.
Sweet, nutty, and absolutely delicious, these no-bake Peanut Butter Coconut Balls are a perfect energizing snack that is both satisfying and healthful. These energy balls are super easy to make and packed with SUPERFOODS. Loaded with wonderful flavors and totally guilt-free. So addictive!
Check it here.
3.
Fudgy and rich with intense chocolaty flavor, these No Bake Brownie Bites are a decadent treat and exactly what you need when you craving a quick brownie fix. Loaded with SUPERFOODS and made without added sugars, these little delights are perfect snack with many health benefits.
Check it here.
2. Banana and Walnut Bread
Easy walnut banana bread made with greek yogurt and very simple ingredients. This banana bread is super moist, soft and fluffy with a lovely crispy exterior.
Check it here.
1. Vegan Chocolate Banana Bread
Easy and delicious Vegan Banana Bread that you can make every day. Using ripe bananas guarantees the perfect sweetness of this recipe. No need to add sugar or any other sweetener.
Check it here.

Healthy Sweet Snacks - Low Carb Healthy Desserts for Weight Loss
It is still best to use a healthier method of satisfying your sweet cravings. Here are healthy and guilt-free snacks recipes you will enjoy!
Ingredients
Nuts or seeds
Hummus or low-fat cheese
Peanut butter
Hard-boiled eggs
Dark chocolate bar
Sweet potatoes
Instructions
1. Choose any healthy sweet snacks from the post that you like.
2. Click on the link below the photo to get the full recipes and instructions.
3. Try the best healthy sweet snacks and share your photo under my pin on Pinterest!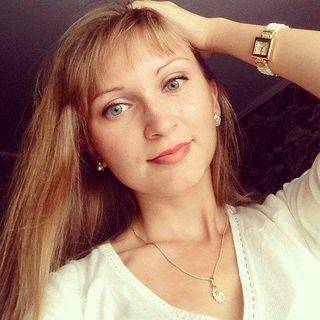 I share healthy recipes, clean eating ideas, and meal plans for weight loss, as well as give you the best tips on wellness, pregnancy, and parenting advice.