Are you craving some sweet treats but do not want to do the hassle of preparing a bunch of kitchen tools and ingredients? Then worry not because here are 32 easy and fun no-cook and no-bake perfect dessert recipes you will love!
A piece of paradise awaits in the form of No-Bake Key Lime Pie, which features a delectable, crunchy base and a revitalizing, smooth lime filling that complements the hot summer day.
Opt for no-bake sweets when planning summer festivities, barbecues, or get-togethers with loved ones. Sample these beloved recipes, including a Chocolate or Strawberry Pie recipe and a delightful Cheesecake!
In search of effortless sweet creations? These Oreo Truffles are a fantastic option, as they don't require baking and need just three components. They make for delightful treats to share with loved ones. Feel free to experiment with various chocolate coatings and garnishes – children will also enjoy participating in the process. Best of all, they're ready in just half an hour!
30. No Bake Strawberry Lemon Dream Bars
Making this No Bake Strawberry Lemon Dream Bars Recipe is a dream because it's simply that easy. 15 minutes is all it takes to prep these strawberry lemon bars. Layers of Golden Oreos crust, lemon cheesecake, topped with whipped topping, and a fresh berry!
Check it here.
29. No-bake Chocolate Oatmeal Cookies (gluten-free, vegan)
For the past four years, I've been attempting to create a chocolate rendition of these no-bake oatmeal treats and their peanut butter counterparts, but to no avail. Incorporating cocoa powder or melted chocolate led to odd-tasting cookies.
I've finally developed a completely distinct variation! These are just as scrumptious as my other no-bake treats.
I embarked on the journey of refining this novel recipe more than a year ago, and have prepared it around 27 times since. This was done in part to tweak the recipe to perfection, but also because… they are irresistibly tasty and I couldn't help but crave them.
Check it here.
28. 3-Ingredient Maple Tahini Freezer Fudge (Gluten-Free, Vegan, Paleo)
Easy like 1, 2, 3! 3-Ingredient Maple Tahini Freezer Fudge that's gluten-free, vegan, paleo, and top-8 allergy-free! A creamy and delicious no-bake dessert recipe with just dark chocolate, sesame tahini, and pure maple syrup! Give it as a gift or keep it in the freezer for a sweet tooth satisfying snack!
Check it here.
27. Southern Vegan No-Bake Banana Pudding (Gluten-Free, Allergy-Free)
A 100% homemade, from-scratch, Southern Vegan Banana Pudding! This gluten-free, allergy-free, sugar-free twist on the old-fashioned classic dessert is too easy not to make! A no-bake recipe with layers of vanilla wafers, banana slices, vanilla pudding, and sweet creamy fluff!
Check it here.
26. No-Bake Cookie Butter Rice Crispy Treats
Who doesn't love rice crispy treats? They are a classic dessert that are pretty much loved by everyone. If you are a rice crispy treat fan, why not up your rice crispy treat game with cookie butter? If you've never had cookie butter, it is truly a magical food. These cookie butter rice crispy treats are both fun and absolutely delicious.
Check it here.
25. Chocolate Eclair Cake Recipe – (Easy No-bake Dessert Recipe)
This Chocolate Cake Recipe is an easy no-bake dessert for family gatherings, cookouts, and parties. It is absolutely delicious.
Check it here.
24. Rocky Road Fudge
The list of recipients grew just as fast as the types of cookies that were included. A regular tray would always have pecan sandies, lace cookies, and Rocky Road fudge.
Check it here.
23. No Bake Nutella Cheesecake
These No Bake Nutella Cheesecakes are probably the prettiest cheesecakes I've ever made. I'm not a huge fan of No Bake Cheesecake but this cheesecake was very delicious. You can definitely taste the Nutella and cream cheese, and it didn't taste like mousse.
Check it here.
22. No Bake Mint Aero Cheesecake
This quick and easy no-bake Mint Aero cheesecake recipe features a velvety peppermint cheesecake filling on top of a dark chocolate Digestive biscuit crust.
Check it here.
21. No Bake Peanut Butter Chocolate Chip Energy Bites
Are you ready for the simplest breakfast/dessert recipe in the world? As a lover of all things peanut butter, I'm pleased to present you with these peanut butter energy bites that are crazy simple and seriously delicious.
Check it here.
20. Lucky Charms Cheesecake
The delightful and delicious Lucky Charms cheesecake is incredibly simple to prepare. As a no-bake dessert that's stored in the freezer, it can be made in advance, ready for when you need it. Its vibrant appearance can be quickly adorned, bringing joy to everyone's faces upon serving.
Check it here.
19. Easy Vegan Millionaire's Shortbread
Fun fact – I actually made these vegan millionaire's shortbread bars for my sister, who is currently 39 weeks pregnant and asked for something with dates in because apparently there might be a chance they can help to bring on labour (and at this point, she's willing to give anything a try!)
Check it here.
18. Passion Fruit Mousse (Mousse de Maracuja)
Passion Fruit Mousse or Mousse de Maracuja is an absolute staple at most Brazilian social gatherings. Here's the best part, since it's made in the blender, clean up is super easy. Passion Fruit Mousse is such a light, airy dessert recipe is the perfect for summer day.
Check it here.
17. Super Easy to Make Fresh Fruit Cocktail Salad
This fresh fruit cocktail salad recipe is so simple to make and is a tasty and healthy dessert, salad or even appetizer. It is super for serving up after a dinner party as it is light, provides some sweetness and is super healthy.
Check it here.
16. No-bake Summer Marshmallow Fluff Rice Krispie Treats
Did you know you can make Rice Krispie Treats WITHOUT melting marshmallows? Let us show you how to make marshmallow fluff Rice Krispie Treats. I learn how to make these and satisfy your sweet tooth!
Check it here.
Easy No Bake Fall Desserts
As summer fades and autumn draws near, you might find yourself moving away from the usual ice cream and popsicle indulgences. With the temperature dropping, it's the perfect time to savor warm and comforting treats such as cookies, cakes, and various baked goods. If baking seems like a hassle, fret not, as we have quick and wholesome no-bake fall desserts options for you to enjoy.
See more Healthy Fall Recipes, Healthy Dinner Autumn Food Ideas and Healthy Home Office Snacks Ideas.
15. Easy To Make No-Bake Pumpkin Cheesecake
No-Bake Pumpkin Cheesecake is a dreamy dessert with layers of cheesecake, spiced pumpkin and whipped topping all nestled in a graham crust. It is so creamy and delicious, it will become your new fall dessert go to!
Check it here.
14.
Dirt and Worms Easy Recipe – Best No-bake Dessert
Dirt and Worms is a fun family-friendly dessert that is easy to make and decadent to eat! You may know this as Kansas Dirt Cake or Dirt Pudding, but my kids think calling it Dirt and Worms is way more fun!
Check it here.
13.
Chocolate Chip Rice Krispie Treats
Classic Rice Krispie Treats get a makeover with this Chocolate Chip Rice Krispie Treat recipe! It's the gooey and buttery marshmallow bar that you love, but this time it is studded with mini chocolate chips and soft unmelted marshmallow pieces, making it the ultimate Rice Krispie Treat!
Check it here.
12. The Best No-Bake Chocolate Ricotta Cheesecake
Have you ever tried a cheesecake with ricotta? If not, then you should try this no-bake chocolate ricotta cheesecake without cream cheese! You will love it! And it may even happen to you, as it did to me, that you will find yourself using ricotta exclusively for your no-bake cheesecakes in the future!
Check it here.
11. No Bake Roasted Almond Slivers with Chocolate Cookies
I made roasted almond slivers with chocolate (better known as chocolate covered almond clusters) for the first time at our annual Christmas cookie bake in 2002. And it became one of my most favorite recipes. My whole family was so delighted with this wonderful no-bake chocolate recipe that we are creating this delicacy every year from that time on. Be it to be eaten by us or as a simple chocolate treat for friends and relatives.
Check it here.
10. Pumpkin Ice Cream (No Eggs)
Pumpkin spice ice cream is a delightful Fall treat infused with warm spices and pumpkin flavor. It is a perfect Thanksgiving dessert and a Halloween treat for the kids. Check out this easy no-cook, no-egg, gluten-free pumpkin spice ice cream made at home in the ice cream maker.
Check it here.
9. No Bake Pumpkin Cheesecake
This no bake pumpkin cheesecake is made with crisp ginger nuts biscuits crust and extra creamy and smooth filling, flavoured with pumpkin and aromatic spices. Made with only a handful of ingredients, this is a perfect treat for this autumn season!
Check it here.
8. Pumpkin Pecan Pan Parfait
This Pumpkin Pecan Pan Parfait is an easy dessert and sure to be a hit for your Fall gatherings. This parfait is layers of graham cracker crust, with a creamy pumpkin pudding, whipped topping, and pecans! If you want to make them into individual cups or glassware, go for it, but this was easy and super tasty to feed a crowd.
Check it here.
7.
Pumpkin No Bake Cookies Recipe
These Pumpkin No Bake Cookies are crazy delicious and so simple to make! Made with oatmeal, pumpkin spice pudding mix, sugar, butter, and more, these cookies will be a hit at home, the office, or a party!
Check it here.
6.
No Bake Pumpkin Cheesecake
Whip up this easy, fall dessert in no time. You'll love the creamy and smooth No Bake Pumpkin Cheesecake piped on tangy ginger snap crumbs served in individual cups – it's a perfect combination that will please your family and friends!
Check it here.
5. Vegan Sweet Potato Pudding
All you need to make this easy vegan sweet potato pudding is seven ingredients and 10-minutes! This creamy vegan pudding is filled with warm fall spice flavours and it also happens to be egg-free, dairy-free, oil-free, and gluten-free. If you're looking for a lighter vegan dessert to end a holiday meal (or an everyday meal!), this is it.
Check it here.
4. Gluten Free No-Bake Cheesecake Bars with Apples and Cinnamon
No-Bake Apple Cheesecake Bars have a light and fluffy cheesecake mousse filled with sweet, tender apples and the perfect hint of cinnamon. This creamy deliciousness is all on top of a buttery almond meal crust that tastes like shortbread, making this a super easy gluten-free dessert recipe, with an easy, buttery almond crust.
Check it here.
3. Healthy No-Bake Peanut Butter Oatmeal Bars with Cacao Nibs
These healthy no-bake peanut butter oatmeal bars only require a few ingredients and are super easy to make.
Check it here.
2. Chocolate Tiffin Recipe
Nothing is easier to make than a no-bake chocolate tiffin fridge cake: crushed rich tea biscuits mixed with melted butter, honey, sugar and cocoa powder that's left to chill in the fridge till hardened. Topped with an eye-catching chocolate marble design.
Check it here.
1. No Bake Pistachio Icebox Cake
If you've never made an icebox cake, you MUST try it! An icebox cake usually consists of layers of cookies alternated with layers of pudding, whipped cream or whipped topping. As the 'cake' sits overnight the cookies soak in some of the moisture from the whipped layer resulting in a soft cake-y texture.
Check it here.
30+ Best No-Cook No-Bake Dessert Recipes
Discover over 30 delicious no-cook, no-bake dessert recipes for any occasion! From refreshing fruit salads to decadent chocolate truffles, these easy-to-make treats require no baking or cooking. Perfect for busy schedules.
Ingredients
No-Bake Key Lime Pie
Easy Chocolate Coating No Bake Oreo Truffles
No Bake Strawberry Lemon Dream Bars
No-bake Chocolate Oatmeal Cookies (gluten-free, vegan)
3-Ingredient Maple Tahini Freezer Fudge (Gluten-Free, Vegan, Paleo)
Southern Vegan No-Bake Banana Pudding (Gluten-Free, Allergy-Free)
No-Bake Cookie Butter Rice Crispy Treats
Chocolate Eclair Cake Recipe – (Easy No-bake Dessert Recipe)
Instructions
Choose any No-Cook No-Bake Dessert Recipes from the post that you like
Click on the link below the photo to get the full recipes and instructions.
Try the best No-Cook No-Bake Dessert Recipes and share your photo under my pin on Pinterest!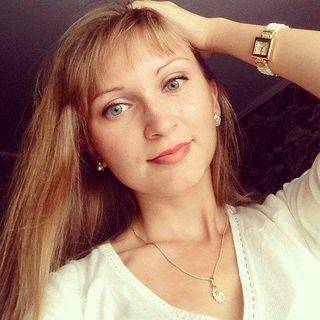 I share healthy recipes, clean eating ideas, and meal plans for weight loss, as well as give you the best tips on wellness, pregnancy, and parenting advice.