Can you go on a low carb diet when following a vegan lifestyle? We know that vegetarian and vegan diets can be heavy in carbs due to the grains, bread, starchy vegetables, and fruits they commonly consume. However, following a lower-carb option for a vegetarian or vegan diet is entirely possible. If you are looking for the best and delicious low carb vegan recipes, then you have come to the right place!
With that said, here are 15 delicious and easy low-carb recipes that are vegan you will enjoy!
I used to love food exploration which is probably not very surprising seeing as how much I am into cooking. But over time I realized that it could have an impact not just on my built but also on how I felt on a physical level. Having an active lifestyle was not enough to compensate for my unhealthy eating. Hence I started to dig into healthier recipes. One of the first time recipes I learned was for low-carb vegan meals. In this blog, I am going to share with you some of the most useful low-carb vegan recipes I've learned.
20. Easy Vegan Low Carb Chili Slow Cooker Recipe
This meatless chili slow cooker recipe is perfect if you are on a low carb vegan diet. It is very easy to prepare and will only require you to have a few vegetables ready.
This recipe is also perfect for a ketogenic diet recipe. It is also perfect for meal prep and can be stored in a freezer! Check it here.
---
Ready to kickstart your Vegan Fitness Plan? It's time to look and feel better than ever before! Just get yourself this Vegan Health and Fitness eBook.
---
19. Low Carb Mexican Cauliflower Rice
I love cauliflower rice! One cup of plain, white rice has as many as 37 grams of carbohydrates, while one cup of cauliflower rice has just five – way lower in carbs!
This Mexican Cauliflower Rice is a great option if you want to have a filling yet low carb, high protein meal. It's a simple recipe that can be prepared and cooked very quickly. You can then top it off with your favorite fresh herbs and plant based sides!
.
Check it here.
18. Vegetarian / Vegan Taco Stuffed Sweet Potatoes
This plant based protein-rich meal is a family favorite with its rich flavor and fun presentation.
It is also super easy to make and will only require you to have protein-packed ingredients such as sweet potatoes, black beans, corn, other condiments, and lots of veggies!
Perfect to be served for a family meal or a big gathering! Check it here.
17. Easy Low Carb Vegan Lettuce Wraps
Here is one of the easy vegan recipes out there that you can do even if you are on a rush!
These vegan lettuce wraps will only consist of simple ingredients like tofu, colorful veggies, pesto sauce, and of course, lettuce! It is a low calorie meal that is gluten free, grain free, keto-friendly.
You can serve it as a quick breakfast, tasty lunch, or healthy vegan dinner. Check it here.
16. Low Carb Keto Oatmeal
This easy low carb meal is not only vegan-friendly but also gluten, dairy, and sugar-free! It can also help in your weight loss diet.
You will only need to use and mix a few healthy ingredients such as chia seeds, coconut flakes, flax seeds, and cinnamon.
After mixing and preparing, you can then top it off with your favorite fresh fruit. Check it here.
15. Air Fried Gluten Free Crackers: Made with Lupin flour and Lentils
These Crunchy, Savory, Vegan Gluten-Free Crackers use only few ingredients and are so easy to make at home. You are going to love the irresistible flavor of these low carb protein rich crackers.
These gluten free crackers are perfect as a pre-dinner nibble either with a dip or a chunk of cheese or even with a hot cup of tea.
Made with whole-grain, nutrient dense ingredients, these gluten free vegan crackers will keep you coming back for more.
Check it here.
14. Zucchini Chips Dehydrated
Crunchy and healthy Keto Zucchini Chips made easy in a dehydrator with proven perfect tasty results at all times. Wonderfully flavored and filled with crispiness for your next easy low carb snack.
Check it here.
13. Keto Macaroons – Quick, Easy, Vegan
These keto macaroons are perfectly chewy on the inside and amazingly crisp on the outside! They're way easier (and more delicious) than egg-based macaroons and they're vegan, too. Only 4.4 grams net carbs per big cookie.
Check it here.
12. Keto Lemon Cookies
These keto lemon cookies are a quick, easy, puckery treat that is perfect for spring! They have a great soft texture and aren't at all eggy (because there are no eggs – they're actually vegan!). One of my favorite low-carb cookies.
Check it here.
11. Padron Peppers Recipe – Spanish Pimientos De Padron
This Padron peppers recipe is an easy-to-make classic Spanish tapas recipe with only 3 ingredients. We share two different Padron pepper recipes including a stovetop version and an Air Fryer version.
Check it here.
10. Cabbage Gratin with Vegan Cheese
This cabbage gratin is made with roasted cabbage slices, which are then baked in a keto vegan cheese for a hearty keto vegan side dish.
Check it here.
9. Lemon Basil Cauliflower Risotto
This keto vegan cauliflower risotto has the summer flavours of lemon juice and basil for a refreshing meal. Enjoy it as a gluten free side or main dish.
Check it here.
8. Healthy Zucchini Fritters – Vegan & Gluten Free Recipe
Crispy, savory, vegan and gluten free Zucchini Fritters recipe that takes less than 15 minutes to make. Pan Frying makes them healthy and low in calories. These fritters can be served as quick and easy evening snack, appetizer or finger food for the little ones.
Check it here.
7. Green Apple Panna: Delicious Summer Cooler
Green Apple panna, a refreshing summer drink made out of green apples, seasoned with roasted cumin powder, black salt and mint leaves. This summer cooler, Panna, is synonym to summer season in India. Summer is the time when you most enjoy this fresh chilled drink that not only beat the heat but also helps in keep you hydrate and energize.
Check it here.
6. Air Fryer Asparagus
This easy-to-make air fryer asparagus recipe cooks in less than 10 minutes and is the perfect side dish for any occasion!
Check it here.
5. Creamy Whole30 Coleslaw (No Mayo, Keto, Vegan, Low Carb)
Creamy whole30 coleslaw recipe, no mayo, made with a creamy vegan dressing. It is a healthy keto and paleo coleslaw that delivers creaminess and crunchiness with only fresh whole ingredients. This vegan whole30 coleslaw can be made ahead and is perfect for picnics, served as a salad or side dish.
Check it here.
4. Roasted Brussels Sprouts And Asparagus With A Tangy Sauce
Oven roasted Brussels sprouts and asparagus that yields brown crispy Brussels sprouts and just the right tenderness for asparagus without using a ton of herbs spices or mask their flavor with bacon.
Check it here.
3. Easy Cucumber Tomato Salad
Cucumber tomato salad is one of the most popular summer salads and with good reason. It's light, refreshing, and the perfect side dish for any meal.
Check it here.
2. Instant Pot Whole Roasted Cauliflower in Indian Masala
Instant Pot Whole Roasted Cauliflower served in a thick creamy Indian Masala Sauce. A perfect centerpiece for the holiday season, this dish is sure to wow the crowd. Exotic yet easy to make. Can be made ahead of time.Vegan & Gluten-Free but full of rich flavors and aroma.
Check it here.
1. A Classic French Ratatouille Recipe
A classic French ratatouille recipe that is vegan, gluten-free but has lots of flavour.
Check it here.
Low Carb Vegan Snacks
Snacks are a bit underrated. We usually consume snacks in small doses. Hence, people would sometimes say that eating unhealthy snacks won't have that much impact on the body. But that's where most people are mistaken.
We only eat breakfast once a day. We only eat our lunch once. The same goes for dinner. But throughout the day, we eat our snacks whenever we get hungry or simply if eating them seems convenient. With that, snacks can indeed have a grave impact on one's health.
When I had this realization, it became a big deal for me to start with low-carb vegan snacks. The rest could come after.
Now, here are some of my favorite healthy snacks of all time:
Coconut Bounty Bliss Balls
It has a bit of a fun ring to it, don't you think? Well, the same goes when you start putting them into your mouth. It's bursting with delicious coconut flavor.
Almond Shortbread Cookies
I'm not too much of a fan when it comes to almonds but these almond-based cookies really made my mouth drop. It's absolutely delicious. You wouldn't even recognize it as a healthy snack at first. Since it's made out of almonds, it's quite healthy compared to our good old chocolate chip cookies.
Doesn't the name just get you excited? I know that it does for me. If you are an absolute chocolate lover then you shouldn't pass up a chance to try one of these amazing vegan brownie batters. Even though it carries the sweet and terrible name of "brownies", it is actually made up of almonds, so no problem here when it comes to healthy eating.
Low Carb Vegan on a Budget
Practically everyone wants in on a healthy lifestyle. But the thing is that healthy eating isn't really the most affordable meal plan.
Being consistent with this kind of diet does not only require commitment but also a good deal of money. But not all hope is lost. If you think that you can't afford the big-name keto diet plans that you will often see on TV, you can opt for our low-carb vegan on a budget suggestions below.
Buffalo Cauliflower Wings
This dish doesn't really include any buffalo chicken wings. But it is surely made to taste like one. All you have to do is to dip the cauliflower into the almond-based batter that'll make it as crispy as chicken.
I know that this may have never crossed your mind. It's not that we hate peanut butter because obviously, who is going to say no to some good old peanut butter sandwich? Most of us just tend to get a little carried away with our vegan diets. We forget that going back to basics, peanut butter is the best vegan option that we have. And it's delicious as well. There is no arguing that.
This is made of 100% vegetables but that doesn't get in the way of it being a wonderful and scrumptious meal. You've seen the movie. You've seen the look on the food critic's face when he took his first bite. He wasn't kidding. You'll know what I mean once you taste it for yourself as well. See also Quick Vegan Meals.
Low Carb Vegan Breakfast
It's true what people say about breakfast. It is, indeed, the most important meal of the day. It preps your mind and body for whatever challenges the rest of the day may bring. With that, it is important to eat the right food. But just because you need to pack a meal for breakfast doesn't mean you can't go low carb. After all, feeling good is just as important as having sufficient energy to take on the day.
So, let me share with you some of the low-carb breakfast that I've had in my arsenal for years now.
How can we ever forget about avocados? They are an all-time favorite. These things are perfect for breakfast. Not only are they low in carb but they are also quit easy to make. Just slice an avocado in two and then you can start smashing them and then add milk as you like. Right then, you will have your hearty breakfast.
I'm pretty sure I've actually made an independent blog post about this before. Pancakes really are wonderful to have for breakfast. No one would dare complain if you served them in the morning. The only trouble with pancakes is that they usually pack a lot of calories. Oh, but not this one.
That's because you get to replace your good old flour with bananas. Just smash the bananas right in and then you'll have a new set of ingredients for your pancakes. Bananas are rich in protein which makes it perfect for you if you are trying to keep your shape.
There was a time when I really had to be on-the-go. This was during my last year at the university. In this case, I really needed to be creative when it comes to getting ready in the morning. My solution was to craft a morning smoothie that is packed with all the nutrients my body could need to face the rest of the day head on.
What I did was I took some mangoes, celery, and carrots and then packed them into my blender. I added some organic honey into the mix to give more flavor to the smoothie. It doesn't taste so bad. As a matter of fact, it tastes pretty good.
Well, it's completely up to you what vegetables and fruits you want to mix together to come up with your smoothie. Whatever your choice will be, I am sure that it is going to be a blast.
15 Healthy Low Carb Vegan Recipes
Can you go on a low-carb diet as a vegan? We know that vegetarian and vegan diets can be heavy in carbs due to the grains, bread, starchy vegetables, and fruits they commonly consume. However, following a low-carb vegetarian or vegan diet is entirely possible. With that said, here are 15 delicious and easy low-carb vegan recipes you will enjoy!
Ingredients
Air Fried Gluten Free Crackers
Zucchini Chips Dehydrated
Keto Macaroons
Keto Lemon Cookies
Instructions
Choose any Delicious And Filling Low Carb Vegan Recipes from the post that you like
Click on the link below the photo to get the full recipes and instructions.
Try the best Delicious And Filling Low Carb Vegan Recipes and share your photo under my pin on Pinterest!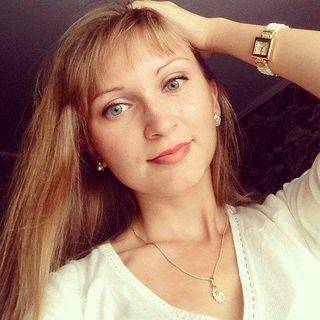 I share healthy recipes, clean eating ideas, and meal plans for weight loss, as well as give you the best tips on wellness, pregnancy, and parenting advice.