Is the new school year going to start? If this is the case, you could start to prepare your children with some activities that will engage their minds and creativity! You may also teach your kids (ahead of time) about topics that will be covered once school begins. With that said, here are 15 back-to-school educational crafts and activities for kids to do!
15. Paper Kite Craft and BENJI AND THE GIANT KITE Book Review!
One of the toughest ideas faced as a kid, is the concept of having to wait for something (at least it is for my kids). Patience is a skill that takes time to grasp and hopefully gets easier as they mature.
Check it here.
14. How to Upcycle Junk Mail – Junk Journal Colouring Book
This tutorial is all about how to reuse the envelopes from your post, junk mail or otherwise and turn them into a junk journal style colouring book for kids, personalised with their favourite characters!
Check it here.
13. Simple Sensory Activities for Toddlers and Preschoolers
A good sensory activity helps children explore their world, focusing specifically on some combination of what the see, taste, touch, smell, or hear. This sort of hands on learning helps kids to build nerve connections in the brain.
Check it here.
12. STEM Activities for Preschoolers and Toddlers
If you are looking for fun preschool STEM and toddler STEM projects to do, you are on the right page. STEM (Science Technology Engineering Math) and STEAM (add in Art) are hard to avoid hearing about these days. And for good reason. Kids need these learning experiences!
Check it here.
11. Childhood Learning Basics
All these things can seem so little. Who cares if your child knows what shape something is? Why hand scissors over to a preschooler? What does number sense even mean?
Check it here.
10.
A good magic trick is fasinating. And this is one cool magic milk experiment you have to try. It's a mind-blowing trick that will excite your kids and get them interested in learning more about magic, science and art.
Check it here.
9. Fun Memory Games for Kids Free Printables
Memory games are one of those addictive games that kids love to play over and over. And I really don't mind it for the fact that these memory games not only keep them busy, but also helps with improved focus, concentration and quicker thinking skills.
Check it here.
8. The Cutest Sloth Activity Sheets: Free Printable Kids Activities
If you are looking for an activity to keep busy, these sloth activity sheets are so cute! Don't be lazy like a sloth…print these out and have some fun!
Check it here.
7. Free Printable Germ Worksheets For Kindergarten
Today we're coming back around to talk all about germs! When we started our studies of the human body, we began by making this germ blow painting art.
Check it here.
6. 3 Free Printable Shark Worksheets To Teach Kids
They're mysterious, amazing and sometimes a little misunderstood. All of that makes the shark a perfect ocean animal to teach kids more about. Read on to learn more and download your free printable shark worksheets.
Check it here.
5. Star Wars Cutting Practice Worksheets For Early Learners
Read on to download your own free copy of these Star Wars cutting practice printables.
Check it here.
4. Craft the Coronavirus Away and Spread Some Cheer
Anybody else cabin crazy already from the Corona chaos and quarantine? Say that five times fast. Lol. What better way to spend cooped up days than with a craft project? This is a great one to do with children (Anyone else's school district on a temporary COVID19 hiatus?) because it has a built in science lesson on circuitry!
Check it here.
3. Free Indoor Scavenger Hunt Printable – School Closure Boredom Buster
Indoor scavenger hunts are a great boredom buster and indoor activity for kids on rainy days. It's a great way to burn off energy while hunting around the house for items on the list. Use this free indoor scavenger hunt printable to get the kids moving, learning and having fun. Everyone loves a good treasure hunt! Just download and print the PDF from the bottom of this post and enjoy.
Check it here.
2. Coffee Filter Planet Earth Craft for Kids
This coffee filter planet Earth craft is great for Earth Day or a planets unit study. Our oldest was obsessed with planets a couple of years ago and we did a lot of crafts like this.
Check it here.
1. Save Planet Earth Word Puzzles & Earth Day Spelling Games
Here is about a weeks worth of fun Earth Day lesson plans and activities for elementary students around first grade. Kids will learn Earth Day vocabulary, and to read, write, and spell 35 Earth Day words. These printable save planet earth word puzzles and games will make learning fun, engaging, and almost effortless.
Check it here.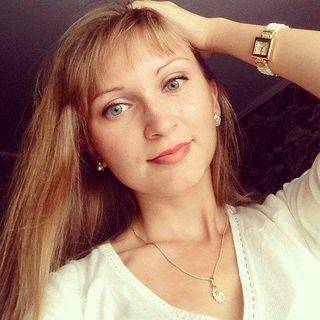 I share healthy recipes, clean eating ideas, and meal plans for weight loss, as well as give you the best tips on wellness, pregnancy, and parenting advice.