Satisfying cravings while staying true to a keto diet can be hard, which is why I love keto casseroles.
Hearty keto casseroles are incredibly satiating, making it easy to go low carb.
Plus, they're like the multi-tool of the homemade meals because you can make them with anything.
Craving a juicy cheeseburger? I have just the keto recipe!
What about a high stack of pancakes? Yep, I've found an awesome keto recipe for that, too.
Make these best keto casserole recipes for dinner and enjoy!
This Cheesy Keto Meatball Casserole is delicious topped with your favorite marinara and loads of melty cheese!
I'm always trying to figure out how to serve my family a variety of dinners that are relatively nutritious, don't require expensive/weird ingredients, can be prepared in a matter of minutes, and that everyone actually loves.
My kids love, love, love, meatballs. They are full of flavor and so fun and easy to make. I love making meatballs because everyone is happy. These Low Carb Chessy Meatballs are a hit with my family and should be a hit with yours.
If you're looking for a healthier way to enjoy your beloved tacos, we have just the thing for you. This Keto Taco Casserole will give you all the great taste of eating fresh tacos without the high amount of carbs that come along with tacos.
The secret is to use the right taco seasoning.
This Keto Taco Salad Casserole whips up in under 30 minutes and can last you all week long as your new favorite meal prep! Taco casserole is great for so many reasons. Not only is it super easy, but it does not sacrifice the taste of real tacos! The whole family will love this casserole too!
Casseroles are the ultimate solution for weeknight dinners and potlucks! This taco version is one of the more unique casseroles, but everyone loves it!
You know when the weather starts getting colder and you just want something warm and comforting to eat? I've got this awesome dish that I love to make during those chilly days.
It's this chicken dinner with cheese and tomato sauce that just gives you that cozy feeling, you know?You just need seven ingredients and about 30 minutes of your time.
What Else Can you Do to Get Into Ketosis Faster?
You could try some of the dietary supplements. Trim Life Keto was formulated by Keto experts to include BHB salts, which helps your body reach the state of fat-burning ketosis faster and stay in it for longer, helping release stored fat in the form of usable energy.
It's got chicken as the main protein, which is great because it's so versatile.
Don't worry if you're missing an ingredient or two; these types of recipes are really adaptable.
I found this low-carb tamale pie recipe that's perfect for tamale lovers who don't want to go through all the work of making actual tamales. It's great for low-carb or keto diets, or even if you just love tamales. The recipe uses a cornbread topping instead of masa harina and a delicious spiced beef filling.
There's this keto spinach and cheese manicotti recipe that totally changes how you think about deli meat. It uses turkey slices as pasta shells, making it gluten-free! You just make a ricotta cheese filling, spoon it onto the turkey slices, roll them up, and cover them in marinara and cheese. Super easy and keto-friendly!
I came across this keto chicken tetrazzini recipe – it's a chicken pasta bake smothered in a creamy sauce. It's easier to make than it sounds, and to keep it keto-friendly, it uses Palmini linguine instead of regular pasta. It's made from the heart of palm and tastes amazing.
LOOKING FOR A HARDCOVER KETO COOKBOOK?
Who even needs bread when you can have a Philly cheesesteak casserole? Rolls might be a traditional way to serve it, but they can be limiting. This casserole version lets you include all your favorite Philly cheesesteak ingredients. Just remember, it's calorie-dense like the sandwich.
It is the ultimate jalapeno popper chicken casserole! It's perfect for potlucks, game days, birthdays, or brunches – basically, any occasion calls for this amazing dish.
Let's talk about this bacon, spinach, and egg breakfast casserole. It's perfect for keto diets since they're bacon-friendly, and this dish is loaded with veggies and eggs for nutrients. Plus, the bacon adds some extra salt and protein.
Brussels sprouts are super filling, making them as satisfying as potatoes but with fewer carbs and calories. It's a great way to save those calories for the bacon and cheese in this casserole!
You don't give up on baked ziti just because you're on a keto diet. This keto cauliflower baked ziti recipe allows you to indulge thanks to roasted cauliflower. Cauliflower is versatile and nutritious, and its mild flavor makes it a fantastic pasta substitute in this dish. You won't be skimping on taste, though – this ziti still has a triple threat of cheese and a meaty marinara sauce.
I won't pretend that this chili dog casserole recipe is only for kids – adults will adore it too, as it's such a guilty pleasure. This casserole is packed with meat, featuring both ground beef and hot dogs, and gets an extra protein boost from cheddar cheese. When picking hot dogs, make sure to go for a keto-friendly option. The dish is so protein-rich that you won't even miss the hot dog buns.
This is a fantastic way to use up extra squash. It's perfect for a summer meal when you crave something cheesy but not too heavy. Instead of breadcrumbs for added crunch, this recipe uses almonds, and it holds everything together with eggs, creating a frittata-like texture. Feel free to experiment with other veggies like cherry tomatoes and bell peppers as well.
This keto meatball casserole proves that you don't need pasta for a delicious meatball dish. It features tender homemade meatballs combined with a rich marinara sauce and a double dose of ricotta and mozzarella cheeses. This Italian-inspired comfort food casserole is so satisfying that you won't even miss the pasta.
It's a Cracker Barrel-inspired casserole that cleverly swaps out potatoes for shredded cauliflower, which is then mixed with plenty of sour cream and cheese.
Now, for those pancake cravings, check out this blueberry pancake casserole. It lowers the carb count by using low-carb flour. Combining low-carb protein powder and coconut flour, the recipe creates a giant, fluffy pancake-like casserole with a delicious sugar-free blueberry sauce.
Just a heads up – this recipe does use baking soda. If you want to reduce net carbs further, you can opt for homemade baking powder instead.
You know what I've been loving lately? This one-skillet bake that's just packed with flavor. I'm all about one-dish meals, and since I'm a huge fan of Mexican food, this bake is right up my alley.
The chicken gets seasoned with taco spices and then it's baked together with a mix of onions, bell peppers, and cheese. Toppings are totally up to you, but I honestly think avocado and salsa are essential. You should give it a try!
Instead of using store-bought ranch, you make it yourself with mayo, cheese, and sour cream. I honestly think it tastes fresher this way, and you get to avoid any unwanted additives.
Oh, and don't worry – it's not all about the creaminess. There's some broccoli in there too, so you're getting some veggies in the mix!
You know, I've been on the lookout for low-cost and low-carb dishes, and I found this awesome casserole that checks both boxes. Tuna is not only high in protein but also super affordable. Just mix it with some mayo, mustard, onions, and spices, and it's like having a tuna sandwich in a casserole form.
The best part? You can have it hot and ready in just 30 minutes. How cool is that?
It seems like mushrooms never really get the spotlight they deserve, except maybe in portabella burgers. But I found this casserole that's totally changing that! In this dish, mushrooms are the star, and it's packed with nutrients and those amazing earthy flavors we love.
Now, the key here is cheese, but not just any cheese – you need gruyere. It's a bit creamy and nutty, and it's honestly the perfect topping for these mushrooms. You've gotta give it a try!
So, I found this recipe that might actually change your mind about cabbage. It combines this super nutritious veggie with hearty ingredients to create a really satisfying meal.
It's got ground turkey, tomato sauce, and shredded cheese all mixed together.
Transform your beloved pizza into a cauliflower casserole with just five ingredients – and no need for dough rolling.
Moussaka, often considered the Greek take on lasagna, traditionally features meat, eggplant, and potatoes. But this version puts a keto-friendly twist on it by skipping the starchy elements.
Loaded with cream, cheese, tomatoes, and spices, this dish also includes a beautifully browned layer of ground lamb. Blending Mediterranean flavors with keto principles, this moussaka delivers a comforting meal that satisfies both your taste buds and your dietary needs.
Imagine a dish that combines the best of mac and cheese with a baked potato, but keeps it low-carb – that's what this casserole is all about!
Cauliflower, packed with nutrients like vitamin C and vitamin K, takes center stage. The dish gets its irresistible taste from cream cheese, cheddar cheese, and bacon.
Want to enhance the flavor even more? Try roasting the cauliflower instead of steaming it to achieve a delightful caramelized taste.
Saying goodbye to carb-loaded sandwiches becomes a breeze with this amazing recipe that transforms the traditional Reuben into a mouthwatering keto-friendly casserole.
With just 3 net carbs and a preparation time of roughly 30 minutes, this dish is both low-carb and quick to make.
If you're unable to find deli-corned beef, feel free to use the canned version. Just remember to check the label to know what's inside the can.
Looking for a refreshing summer casserole? Try this delightful recipe.
It closely resembles potato gratin, but with the bonus of being gluten-free and low-carb.
Substituting potatoes with zucchini slices and skipping the breadcrumbs results in a light and flavorful dish that won't leave you feeling heavy.
Moreover, it's an excellent way to make the most of any surplus zucchini!
When I crave some comfort food, especially on gloomy days, I reach for this amazing recipe.
It's a favorite at my place, and it's no surprise why. The luscious cheese sauce, loaded with dairy, makes devouring these vegetables a breeze.
Feeling like adding some protein? Toss in a bit of cooked chicken breast to amp it up.
Here's another low-carb casserole that's perfect for festive occasions. The cheese adds a luxurious touch, while the vegetables provide plenty of nourishment.
Instead of French fried onions, this version features caramelized onions, giving the dish an extra depth of flavor while maintaining its gluten-free status.
Fortunately, this creative casserole doesn't contain the starchy sweet potatoes.
Ingeniously, this dish blends butternut squash and cauliflower to recreate the sweet potato flavor. It's even topped with a pecan layer sweetened by monk fruit.
This delightful alternative is perfect for Thanksgiving, a holiday often known for its carb-loaded dishes.
14. Easy Keto Pizza – Low Carb Casserole Recipe
Who doesn't love pizza? This low carb four ingredient keto pizza casserole is delicious and it's easy to make, everyone will surely love it! Scroll down for the simple recipe.
Check it here.
13. Low Carb Hatch Chile Rellenos Casserole
This low carb Chile Rellenos Casserole has all the flavor of regular chile rellenos, but without the breading and frying.
Check it here.
12. Low Carb Blintz Soufflé – Holiday Breakfast Keto Recipe
This Low Carb Blintz Soufflé is unbelievably rich and delicious! It's been making an appearance at our holiday breakfasts table for years, but in a gluten and sugar version. I think this low carb version is just as good, if not better.
Check it here.
11. Low Carb Creamy Baked Mushroom Artichoke Chicken
This Low Carb Creamy Baked Mushroom Artichoke Chicken is a savory recipe you'll be making over and over again!
Check it here.
10. Cheddar Cheese Cauliflower Casserole – Keto and Low Carb Side or Main Dish!
BAKED Cheddar Cheese Cauliflower Casserole recipe! This Loaded Cauliflower Cheese Bake is vegetarian and easy to make. This low carb, keto casserole can be either a side dish or a main dish! See more Vegetarian Keto Recipes.
Check it here.
9. Low Carb Keto Bacon Cheese Egg Casserole
If you are looking for a tasty keto breakfast casserole you will want to add this one to your recipe box.
Check it here.
8. Slow Cooked Chicken Italian
Today I'm sharing my updated and improved Slow Cooked Chicken Italian that I first shared back in July 2014. Having made this so often since I posted it, I thought I'd take some better photographs and add in the olives which I'd mentioned before but weren't officially part of the recipe!
Check it here.
7. Spaghetti Squash Pizza Hotdish – Make Keto Casserole!
The delicious flavors of pizza with your favorite toppings, made lighter by using spaghetti squash instead of noodles.
Check it here.
6. Jalapeño Popper Low Carb Chicken Casserole
Are you looking for keto chicken casserole recipes? How about trying my jalapeño popper chicken casserole?! This low-carb jalapeno popper casserole recipe is about to become your new favorite weeknight dinner!
Check it here.
5. Bacon Green Bean Healthy Keto Casserole
Who doesn't love a yummy, straight-out-of-the-oven casserole on a brisk fall day? I know I do! Casseroles are one of those food types that are always SO tasty and comforting. This bacon green bean casserole is just that. It is SO delicious and will definitely not disappoint!
Check it here.
4. Low Carb Philly Cheesesteak Casserole
Are you searching for the best low carb philly cheesesteak casserole recipe? If you are following a low carb diet and love phillycheesesteaks, check out my keto philly cheesesteak casserole recipe!
Check it here.
3. Best Keto Taco Casserole
The BEST Keto Taco Casserole is here! Keto Taco Casserole is loaded with cheesy taco goodness without any of the carbs. This family friendly dish really hits the spot!
Check it here.
2. Easy Low Carb Bacon Cheeseburger Casserole
Our low carb bacon cheeseburger casserole dish is super easy to make and is guaranteed to satisfy that craving for the perfect bacon cheeseburger.
Check it here.
1. Chicken Cauliflower Casserole (Low Carb, Keto)
Chicken Cauliflower Casserole is an easy-to-make dish that is full of cheesy goodness while still being high in protein and low in carbs, calories, and fat. It makes for the perfect healthy dinner choice!
Check it here.
44 Easy Keto Casserole Ideas
I've got a collection of easy Keto casseroles and low-carb casserole recipes you were looking for! They are delicious and will help you stay in ketosis and lose weight!
Ingredients
Keto Cabbage Beef Casserole
Easy Keto Pizza Casserole
Low Carb Hatch Chile Rellenos Casserole
Low Carb Blintz Soufflé
Low Carb Creamy Baked Mushroom Artichoke Chicken
Instructions
Choose any Low carb and Keto Casseroles from the post that you like
Click on the link below the photo to get the full recipes and instructions.
Try the best Low carb and Keto Casseroles and share your photo under my pin on Pinterest!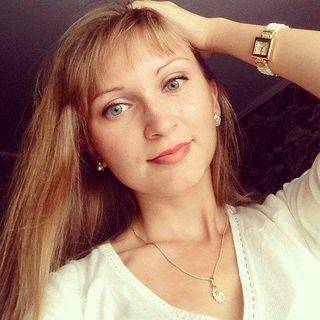 I share healthy recipes, clean eating ideas, and meal plans for weight loss, as well as give you the best tips on wellness, pregnancy, and parenting advice.